HOW DO I SUBMIT MY ARTWORK ? (writing , photography or video)  Send e-mail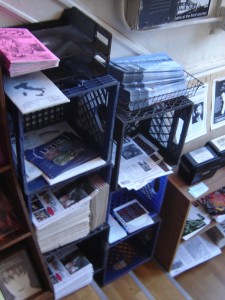 Only the most AMAZING original work is published in Section 8 Magazine online. After 8 online published pieces from the same artist/writer, we then select the best work to be published worldwide in our printed zine'.
"Section 8 will not fall off. We will not sell out. We will continue to give you local, national and international arts and information."

—Section 8 Magazine, Issue #1, Feb. 1999
Section 8 Magazine is a 40+ page, digest-sized print "zine" produced  for the artists, intellectuals,writers and global citizens. All artforms, including poetry, music, fiction, non-fiction, performance art, theatre and visual art is covered.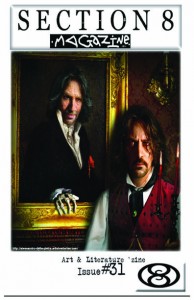 The magazine is an public forum for creativity. We publish submitted work from every continent on the planet. The design of Section 8 is unique—different in size, style and color from any other local publication thus far.
If you would like to have your art or writing considered for our upcoming publication or website just send our editors a .pdf , jpeg or .doc or .docx file attached to an e-mail to section8empire@gmail.com or mail a printed proof to :
SECTION 8 MAGAZINE
2210 East Cherry Street A
Seattle , Washington 98122