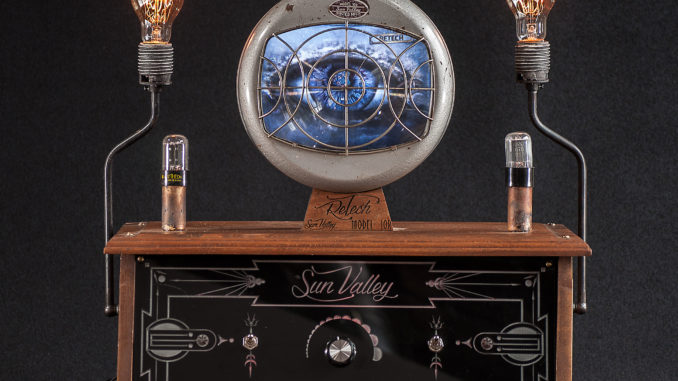 Asher's art crosses many lines between cyberpunk, post apocalyptic, diesel punk, and even goth art. At it's core the work all pays homage to scifi, a fact that can been seen in each piece.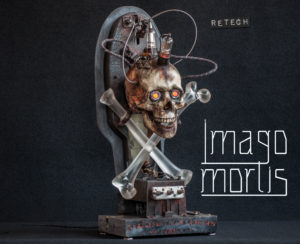 An odd combination of growing up within walking distance to 6 major factories, a love of scifi from the earliest days, and a ravenous curiosity for disassembling old machines to learn how they worked set the stage for a hybrid art style that is nearly impossible to classify.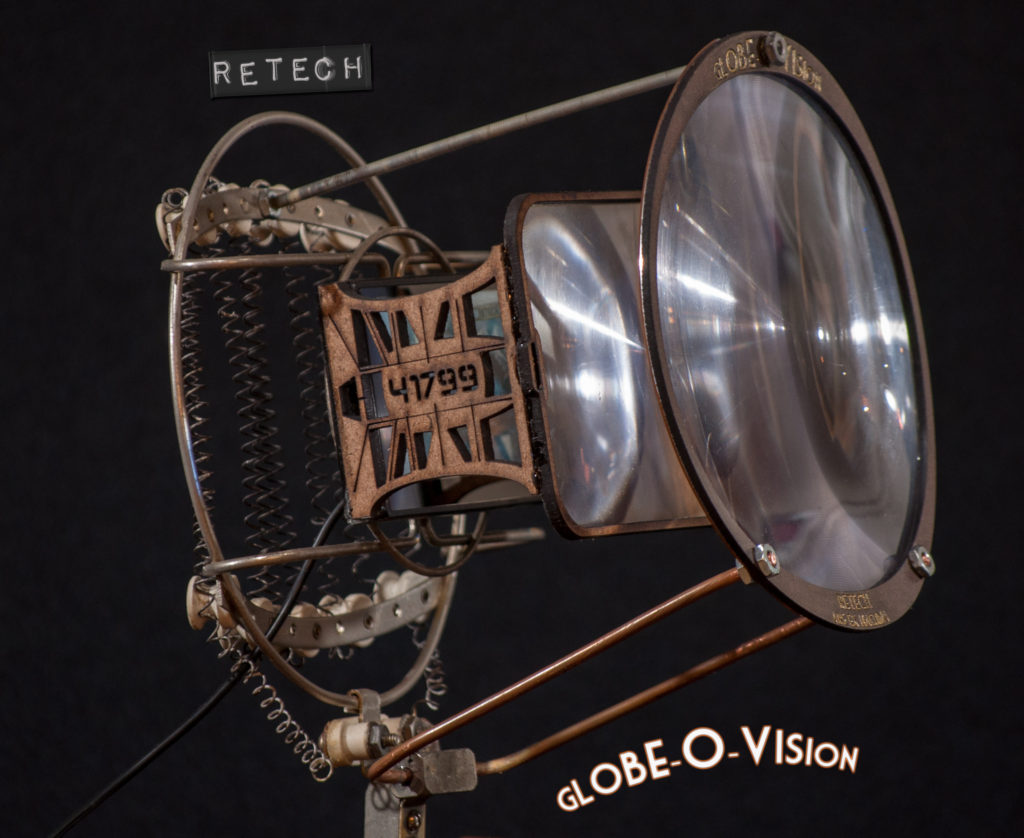 Just after university studio ReTech was started; with the website going live in 1995. The name was chosen as a proclamation that this art was born from old tech. A point of pride is the use of materials; with a lifetime average of 85% reclaimed materials for each piece. The works are often a bit of an homage to what they once were, highlighting the craftsmanship of the old machines and working with the patinas of age, while integrating them into innovative, if not quirky, new uses as part of the sculptures.
The ReTech pieces have more recently evolved into odd hybrids. With many elements, materials, and genres actively in play. Through it all the style remains clear and unmistakeable. The attention to detail fastidious. The works often pointing to a human-tech hybrid future that is disturbing and deeply thought provoking.
Asher aka: /-\ 5 |-| 3 R can be contacted via the website: ReTech.org