Dear Shareholders,
On behalf of Walmart Stores, Inc., I would like to extend our gratitude to those of you who have continued to support us over the years. With your help, we have grown our business domestically and internationally, becoming the largest retailer and the largest private employer in the U.S. and worldwide. We couldn't do it without you, our shareholders.
As many of you know, Walmart Stores, Inc. has faced our share of criticism over the years, most recently at our employee food drive in Ohio and from the workers' union OUR Walmart. Rest assured that these groups and others like them represent only a small minority of workers and consumers. However, we would like to address the important issue raised by their continued opposition, namely low wages, and we would like to offer a solution that would greatly benefit local communities as well as our bottom line by increasing our earning potential and share values.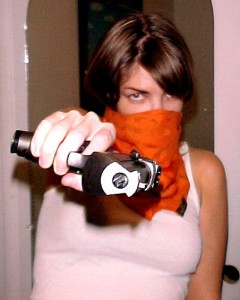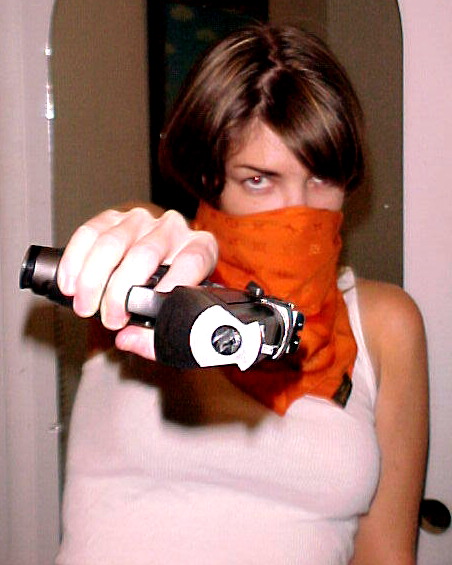 At Walmart Stores, Inc., we strive to give every employee the chance to succeed. We make sure to pay every worker at least the federally mandated minimum wage, and we ensure that all associates are provided with the tools necessary to apply for government assistance at every new employee orientation. For our consumers, we price our merchandise as low as possible; our goods are affordable for people in all income brackets. Indeed, even our employees can afford to shop with us! Our Supercenters offer a one-stop shopping experience, stocking everything from fresh produce to car tires, from electronics to apparel. This means that busy parents can spend more time at their second jobs and less time driving around from one mom-and-pop errand to another.
We have succeeded for many years to spend the bare minimum on in-store labor not only by keeping wages low but also by cutting hours and encouraging employees to work off the clock. And we pass that savings on to you, our shareholders, as increased profit. However, some ungrateful employees have become particularly vocal regarding our success strategies. They accuse us of exploiting the poor and uneducated. Although we do not agree with this assessment, we have decided that because enough people do, we must address this claim seriously.
So, how can we keep wages low in the face of increased scrutiny while still keeping profits high? The answer may come as a surprise to you, but we at Walmart Stores, Inc. see the answer in prison privatization. Privately-owned prisons are a winning solution for increasing Walmart Stores, Inc.'s profits, while also lessening the burden on local communities that are stretched thin by the costs of feeding and housing inmates in overcrowded prisons.
Shareholders, please allow me to elaborate. Walmart Stores, Inc. is currently the largest private employer in the U.S.; we employ roughly 1.3 million Americans, most of them unskilled and uneducated. At the same time, there are currently 2.4 million inmates in the American prison system, not counting juvenile detention centers, and many of these prisons offer basic degree programs and vocational training. With a population that large, Walmart Stores, Inc. can have its choice in hiring more skilled employees, who, despite their higher training, are not required the same degree of compensation. Federal requirements mandate a minimum wage of $7.25 per hour; by comparison, prisoners are only required to be paid 12¢ to 40¢ per hour, with no sick leave, vacation, or benefits mandated. By investing in prison privatization, we stand to increase our profit margins by at least eighteen-fold, to levels never before seen in our company's history.
But what about transportation? you may ask. Won't it be expensive to have armed guards driving our prison workers to and from work for multiple shifts? These questions are irrelevant, because Walmart Stores, Inc. will be housing the prison workers in the stores themselves; they will live and breathe our low-price guarantee! And with a guard-to-inmate ratio of 1 to 5, we still saving money, even if the guards' annual salaries were to be double the federal minimum wage.
With all this extra revenue, plus an increased available workforce, Walmart Stores, Inc plans to expand its operations by twenty-five percent in the coming year. We will reach more small towns than ever before, as well as increase our presence in suburban areas, which will in turn drive out small business, making room for a projected further increase in storefronts in the following year.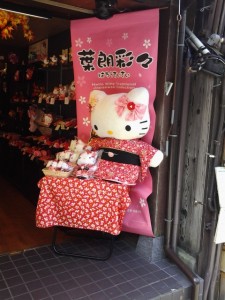 We understand that many people might be intimidated the first time they shop in our new Supercenters, but we at Walmart Stores, Inc. feel confident that our competitive pricing and omnipresent locations guarantees continued patronage by our valued customers. In addition, most departments will benefit from the specialized skills of our inmate workforce. For example, who better to run our meat department than Lorne Wallace, the Butcher of Boston, famed for his precision in slaughtering, dressing, and carving over 35 women in a five year span? And in our sporting goods department, no one knows their way around guns and knives better than Oscar Felipe, hitman for the Latin Kings. Additionally, our aging prison population will make excellent greeters; because of their limited mobility, we need not worry about their chances of escaping.
In addition to these highly visible jobs, a lot goes on behind the scenes. For example, Walmart Stores, Inc. has its own brand of personal care items, and before those items are approved for retail sale, they must be tested for safety and efficacy. It is here that we propose to use prisoners who must be separated from the general population, namely rapists and pedophiles. Rather than test on animals, Walmart Stores, Inc. will test their product on this special class of criminals, allowing us to stamp all of our personal care items with the coveted "no animal testing" label, allowing us increased profit by appealing to discerning vegans, an previously under-represented demographic in our stores.
Once again, we would like to thank our shareholders for their continued support over the years.
Best regards,
Larry Carbone
COO, Walmart Stores, Inc.
Bentonville, AR