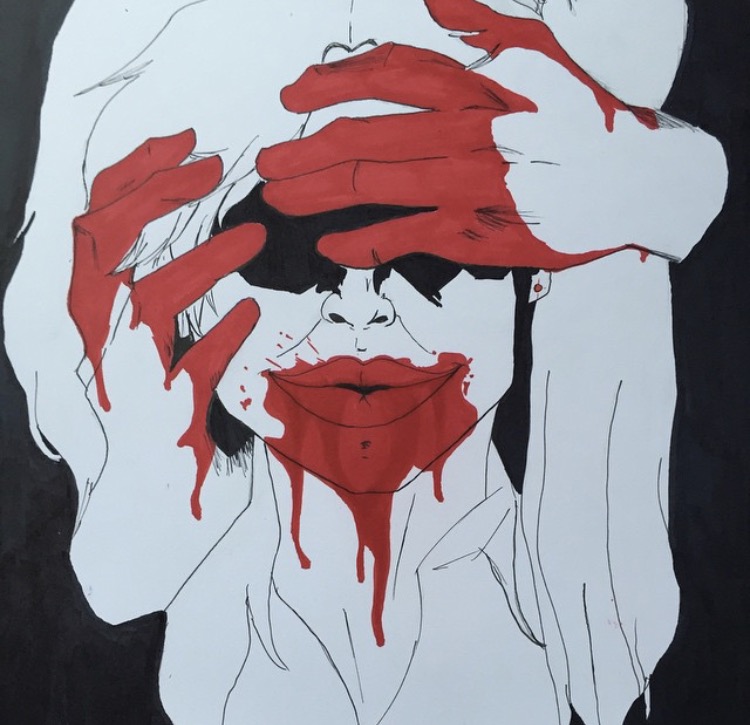 Poetry and Art by Kayla L Miliner
I DID THIS FOR YOU
Pleasure overwhelmed me at the sight of the sudden remorse.
Remorse of which have come moments to late several moments to late
Joy becomes my expression as I've realized exactly what I've done.
Red satin red was a the color spilled. I did this for you.
The streets wet with their blood though I do not know every face none have seen mercy their screams echoes within me.
I did this for you.
My loyalty to you the one I love the one who placed this heavy doing upon me.
Why I do not ask simply because I have a strong instinct to protect the one that I love
You baby I did this to you.
Rivers of tears and oceans of blood I stand in for you only you.
Every tears shed all the anger and aggression that burns with in your very being ignited within me.
The pain, pleasure and passion of every lover, every lustful encounter you've made beneath my feet.
Dear I splash in the ocean that I've so proudly created for you.
Now we you look at me deep within me do you still see me?
Can you still love me?
I did this to them because of what they did to you.
They've scared you they've lied cheated each of them had stolen a piece of you.
They hurt you! And so I hurt them.
I would've taken back what they stole from you if I could have but I did this for you.
I made them feel all of your pain sorrow anger and aggression.
I showed them what you created from the anguish that they've created within you.
And as I cleaned my red stained body from that of which I have spilled I then realized that I did this for me.
Remorsefully I awakened.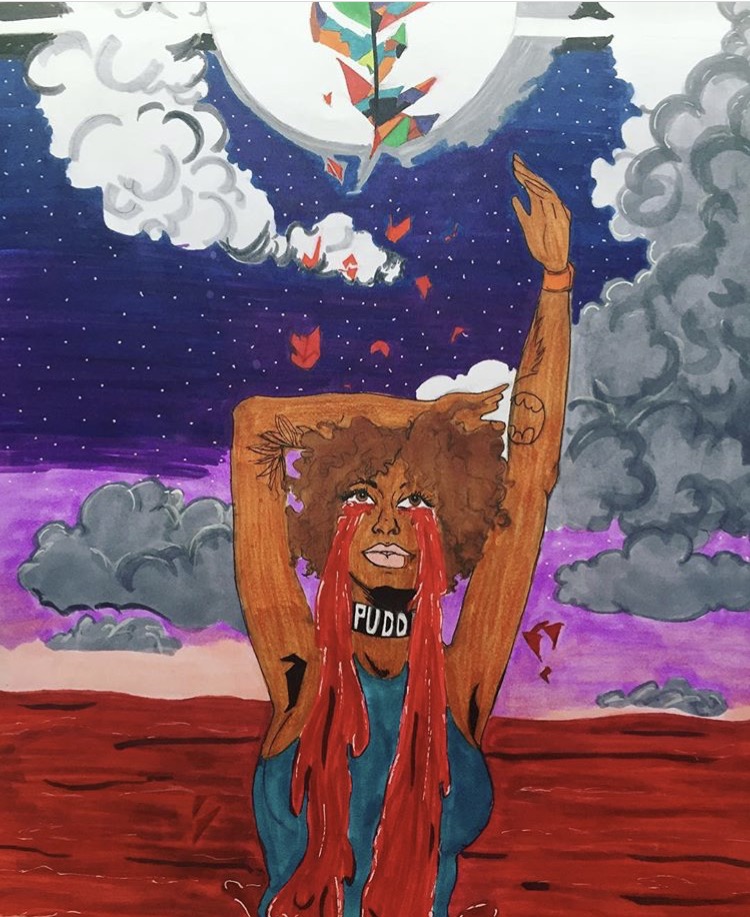 What I am becoming
Tears of blood as I pull my hand back
Who's blood?
Doesn't matter. I guess this is my becoming.
What am I doing here. Doesn't matter.
I feel a hunger for you daily and I find nourishment at the very sight of you.
I ache for them, each of them. They've cried for you some laughed at you.
And I couldn't allow any of that.
I pierced the veil.
Carpe diem, I seized the day, the very moment and time.
You've all taken pieces of you that belong to me. That is the very reason I am here.
I guess this is my becoming
You see they didn't hold up to scrutiny
I couldn't let them go without blood.
I did this on your behalf
We changed them.
Though my hands may have gotten soaked with blood tears and anguish
That's fine because I'm tired of begging for the things that I want when they've all stumbled upon it.
This is my becoming
What do you think of me now that I have their blood on my hands and their demise recorded with in my darken mind?
Is it tough to understand my thoughts my meaning. Because you tend to obfuscate rather than clarify the real issue so I will clarify it for you, for us to them.
You probably believe the very worst part of me is you.
No no you see this is my becoming
And now that you've caught me red handed covered in their blood
The next time you have an instinct to help someone, consider crushing them instead.
I've hitched my star to a man who considers himself a monster.
The lover of the monster, this is my becoming my understanding my acceptance
What I am becoming is pathological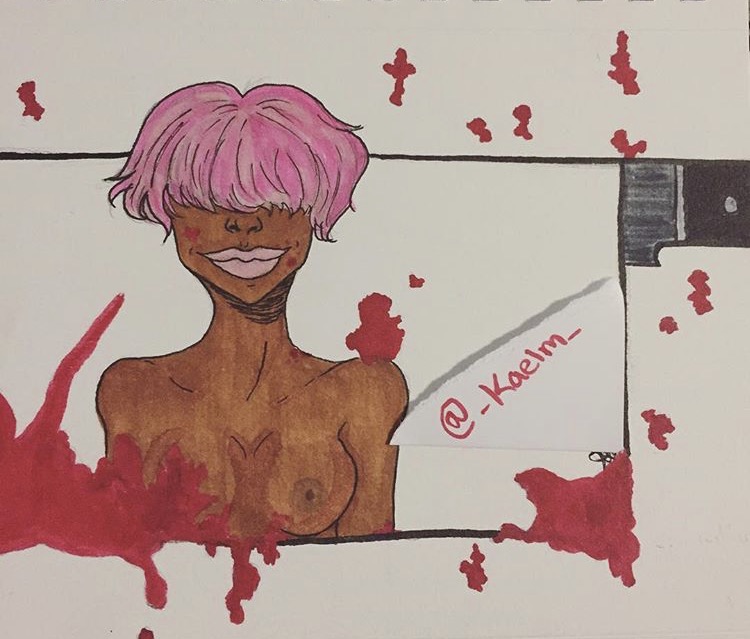 THE START OF NOTHING
I never thought that I would love you.
 I never assumed you'd be the beginning and end of it either.
You see I knew it wouldn't be a good idea to do so.. To love you… The start of nothing, I never thought myself worthy of love. Failure is all that came to me in the department of men.
 Most my doing I'm just no good at truly trusting someone to be able to love me for all of me and for that reason I will always fail. Pathetic right, all I wanted was to lift each other up and all you needed was some one to lift you up.. If any words I say could make you forget I'd give them all to you.
All I wanted was to lift each other up… I never wanted you to hurt too much to touch.
So tell me what are you looking for?
I guess I made it to easy cause you never needed me.
You like me have always been good on your own.
Truly, in all honesty I don't think I was ever good on my own just good at creating a facade for others to look upon and interact with.
I found someone for me this isn't fair I thought.
Not fair to be able to feel and want so deeply for one who doesn't feel or want the same for me.
Atlas this was my fate for this is the path that has always been ahead of me.
 To want care and feel for men who doesn't feel the same for me.
Those words three words had escaped me I should have never released them from the deep pit of emotion locked with in my heart. Maybe I could have saved me as I tried and failed time and time again.
 All I wanted was to lift each other up.. I guess you couldn't cause you never wanted loved… Shouldn't have shown you that my heart was giving up.
 But I had noticed you would never open up. And still you would find me by your side because the love I had still remains inside.
I know you care for me I once seen it in your eyes and I'd be damned if I let that fire die.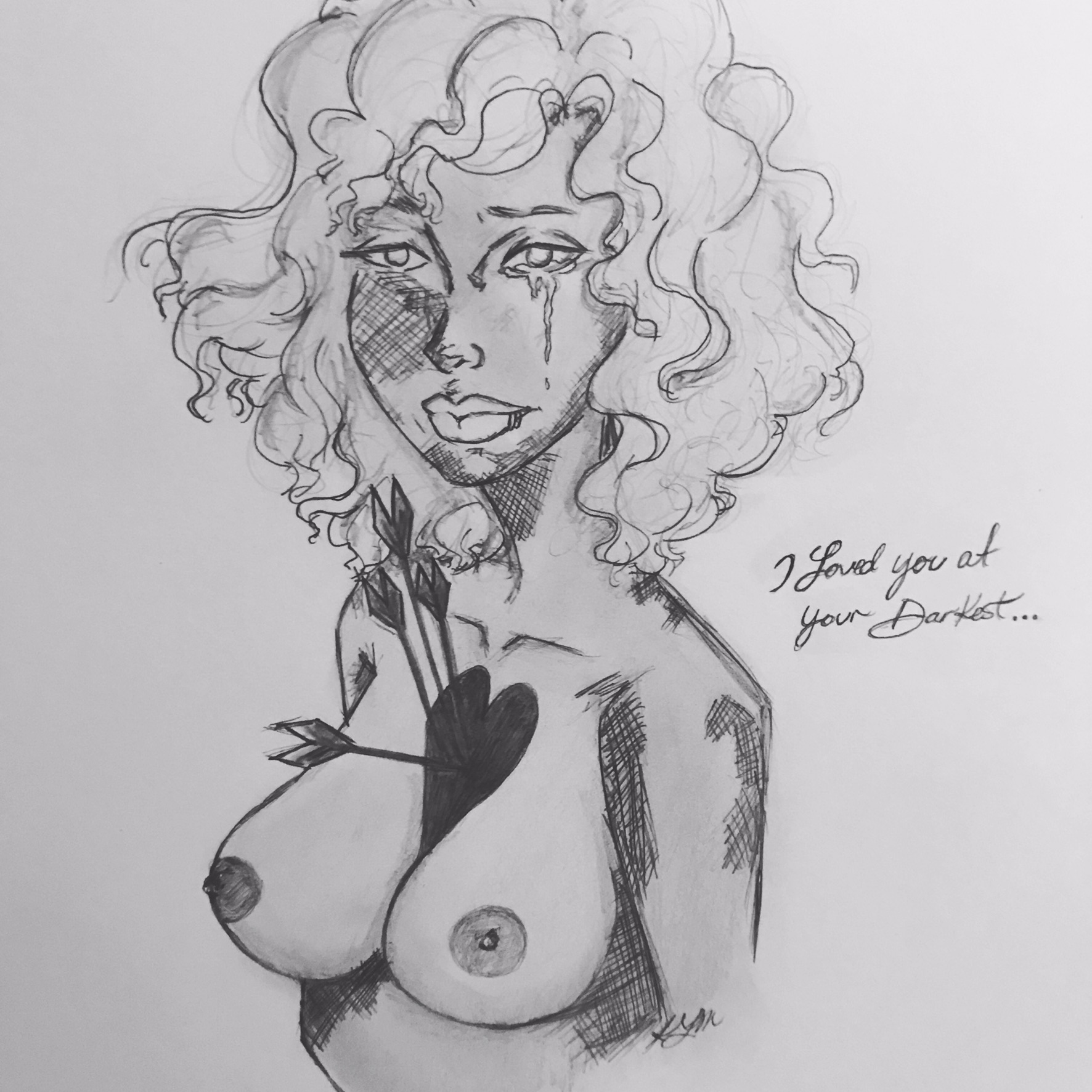 Kayla L Miliner is a artist and poet from Pittsburgh see more art from Kayla on Insta @_kaelm_
ARTIFICIAL PARADISE 
If it starts as this it must end as this.
We can't be anything more only something less.
This is truly how it is, we have guidelines, we set rules didn't we?
But still this morning my eyes woke up to close to yours.
 My skin touching your skin our breath colliding.
Breathing you in and exhaling us out.
 We do not exist as us.
Just you and I. I know our guidelines I set our rules.
This is ordinary. Nothing more and nothing less.. Being near you, not being near you.
This is ordinary. We created a artificial paradise, isn't it beautiful can you feel the energy we have the fire fusing from out hearts.
From our souls.This is ordinary we have nothing more only something less.
 But still it's senseless to try to close the doors of desire.
Because we Are ordinary the only way to be more is to live this dream in an infinite artificial paradise