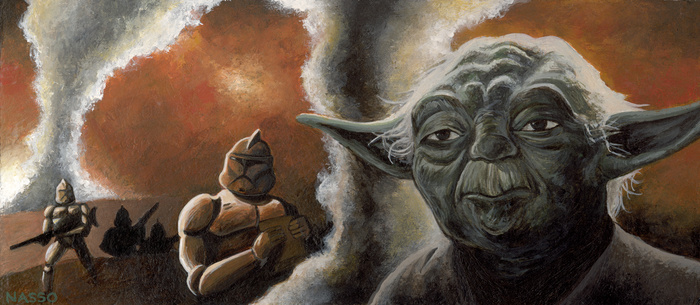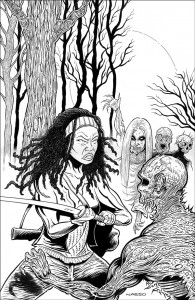 Mark Nasso http://nassodesign.net/
Who are you and where are you from?
I'm Mark Nasso. I live and work in Houston, Texas.
What message do you want people to receive from your artwork?
Life experience fuels my storytelling and image making. Most of what I write about or illustrate is inspired by a situation I've been in personally. This led me to dark fantasy and science fiction as a venue to examine my ideas and reflect on things that I've experienced. In my comics I explore themes of cryptozoology, psychology, history, religion vs. science, and male and female relationships. As a lover of art I'm often drawn to works that are dissonant in composition or theme as I'm interested in what problems the creator of a particular work faces in their personal life. When creating fan art I'm very selective in what film or book I choose as subject matter and limit it to works that have resonated emotionally with me. I try to avoid just drawing what is popular with fans.

Do you remember your first artwork, when you knew that you where an artist?
The first work that comes to mind was a comic strip that I created when I was no more than four years old. it involved a pig army attacking a small village, not unlike the orcs from the world of Tolkien. This was the late 70s and I may have been inspired by the old Hobbit cartoon.
Who are your favorite artist and inspirations?
The black and white explosion of comics in the late 80s is what really inspired me to follow this path. Eastman and Laird with the Ninja Turtles and Dave Sim with his book, Cerebus, made it clear that anyone in their living room could publish comics and create interesting stories. I then realized the playing field was leveled and I could pursue creating the kinds of stories and artworks that I wanted to create.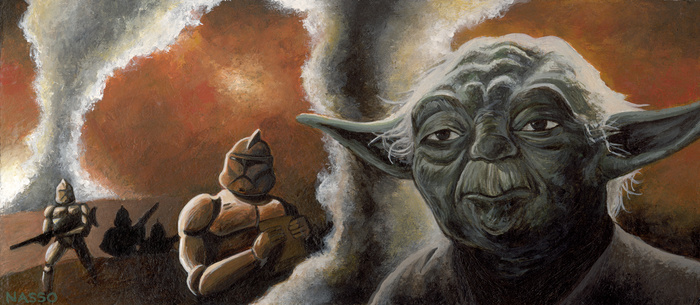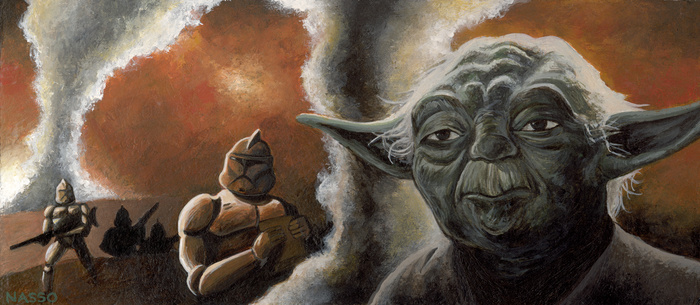 What tools do you use, to create clean illustrations.
Like most comic book illustrators, I mainly work with with ink using brush or marker on illustration board. For comic book covers they are mostly done in acrylic on canvas or occasionally digitally colored over hand drawn line art that was scanned into the computer.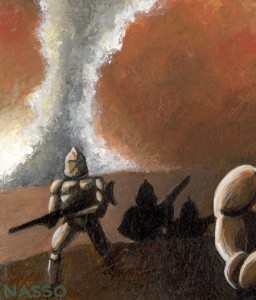 Where can we see more of your art, what other places has your work been published?
I have two websites for comics and other illustration projects: NassoDesign.net and TheUndergroundForest.com. Other than my self published works I've contributed sketch cards for The Walking Dead and DC Comics.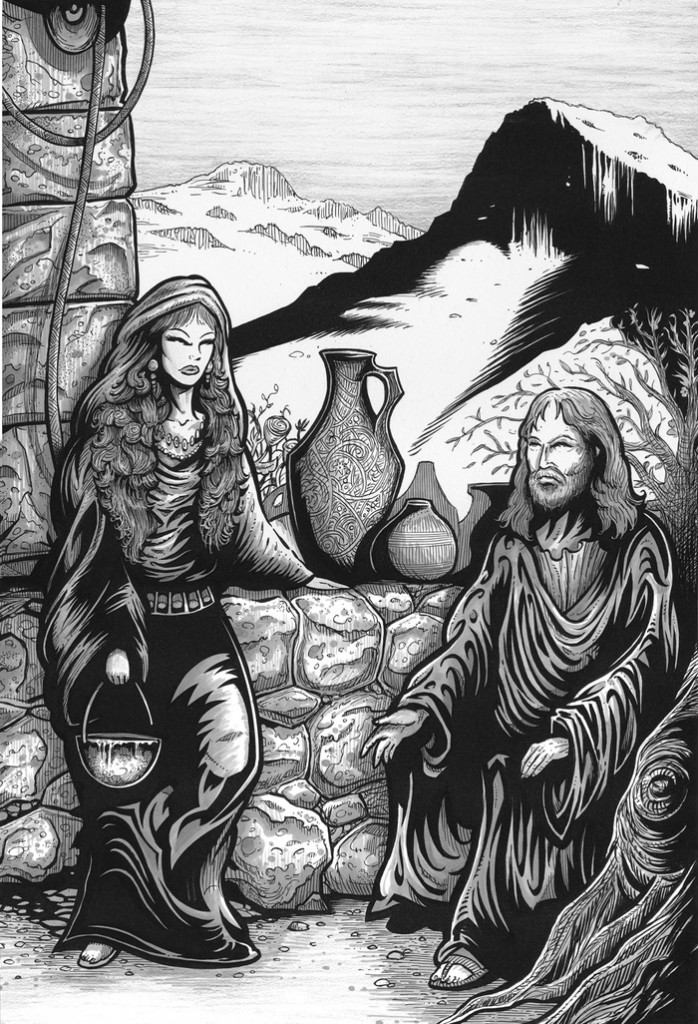 What do you see yourself doing in 20 years?
Hopefully making more comics and showing my work in conventions and galleries. I still have several Land of the Rats stories that I want to see in print.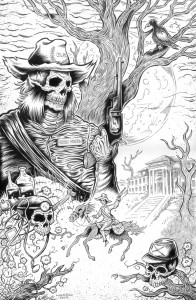 If you could work on a art project with anyone in the world from any period in time who would it be?
In terms of a specific artist nothing comes to mind. But if I could time travel back to two periods it would first be the height of the Renaissance so I could study perspective drawing and painting with the old masters. I would then journey to the 1930s or 40s to study under the abstract expressionists. Two polar opposites in terms of ideology but I'm fascinated by both eras.

Any last words you would like to say to the Section 8 Magazine readers worldwide?
Thanks to everyone for reading and Section 8 for the interview. I'm thankful to anyone who will let me talk about my thoughts on art for even a few minutes. Please take a look at my websites and keep up with what is happening on the Section 8 website for more interviews by other artists. Thanks, everyone!