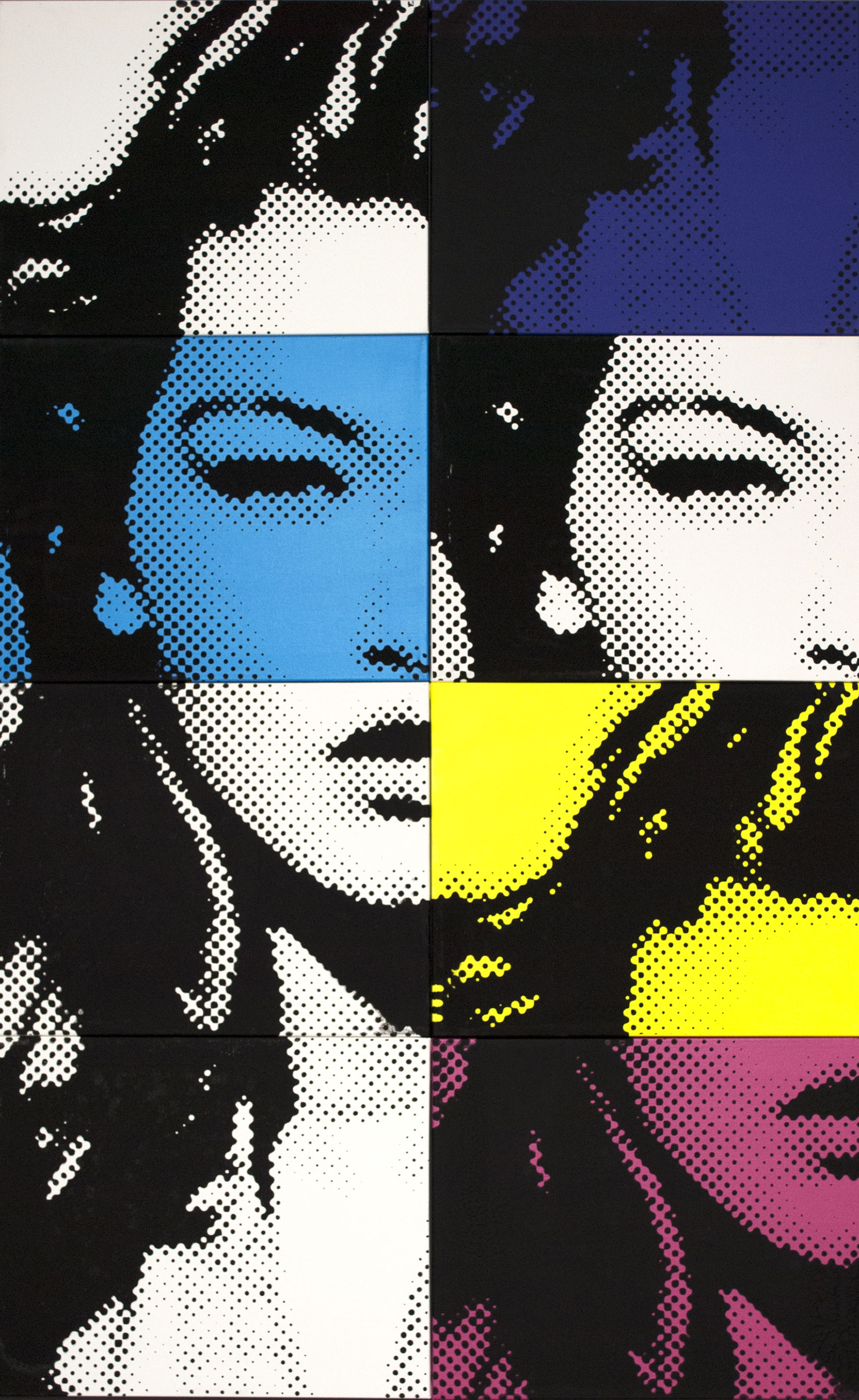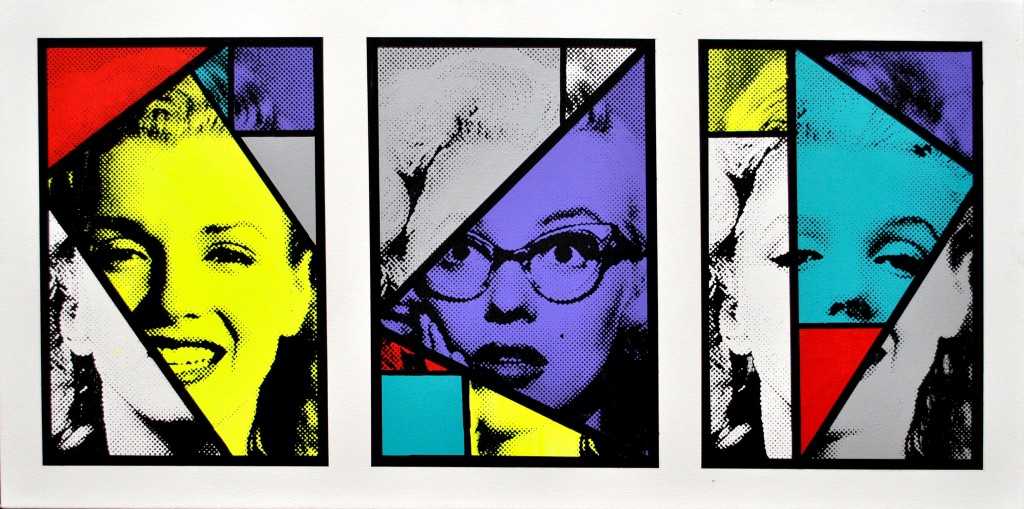 Who are you and where are you from?
My name is Cory Tesibius and I was born in Memphis, TN in 1986 but have been living out my 20s in Washington, D.C.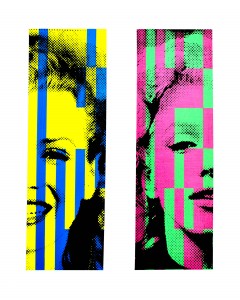 What message do you want people to receive from your artwork?
Recently I have been trying to connect three different facets of the modern life into my work; the science of beauty, technology, and the emotion of color. The science of beauty is something I got into after months of research into the numbers and science behind why our brains find things beautiful. I think it was from those number studies that I started looking at binary coding and cryptography and saw that I could use those tools to "hide" a narrative in my work. Thats where the technology comes in. I feel like binary code is a language people use all the time, all over the world, and don't realize it. It connects everyone now and shouldn't be ignored by art so I began hiding words and quotes in the background with colored rectangles. I eventually became obsessed with not only having the narrative match the subject, but not letting the narrative distract the viewer, and having the emotion come out in the color. These are not new subjects for art but I hope the way I present them is.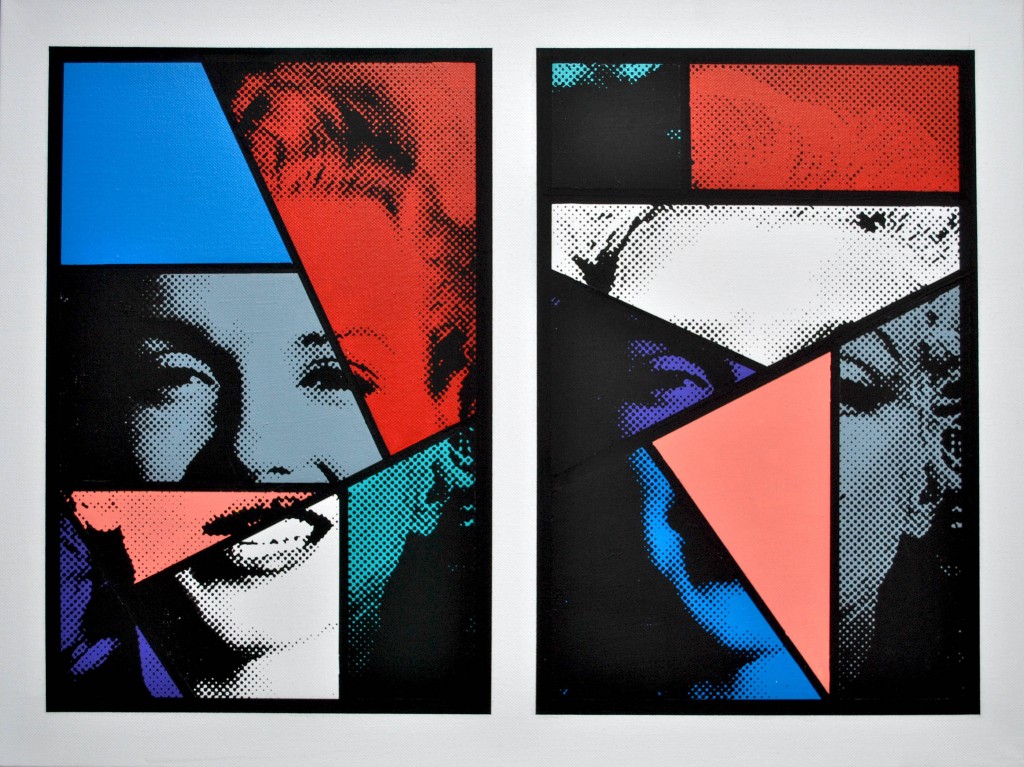 Do you remember your first artwork, when you knew that you where an artist?
Like most, I grew up drawing and sketching from an early age but I don't think I ever really considered art as a career. I tried pretty much every medium as a kid, pastels, oils, calligraphy, you name it, but no matter how much I loved it, I always just saw it as something people do as a hobby. Well I continued my "hobby" through college and like a lot of people in D.C., eventually took a job in politics and quickly became disillusioned. I think most people would probably expect some kind of politically charged message lingering in my art but, honestly, now that I'm out of politics, I'm out.
One rainy night, not long after reaching the end of my rope in the political sphere, I hit an oil-soaked patch of road less than a block from my house and crashed my motorcycle. I couldn't walk for weeks. I decided to fill my time by painting and something just clicked in my head and I couldn't stop. I started spending 14 hours a day, every single day, just painting and that went on for about 6 weeks. When I finally took a breath and a step back, I couldn't believe I had done so many paintings. I also realized the fragile nature of life and decided I should spend the time I'm given doing what I love. Fortunately, my friends and family were very supportive of my abrupt career change and I can't thank them enough for that.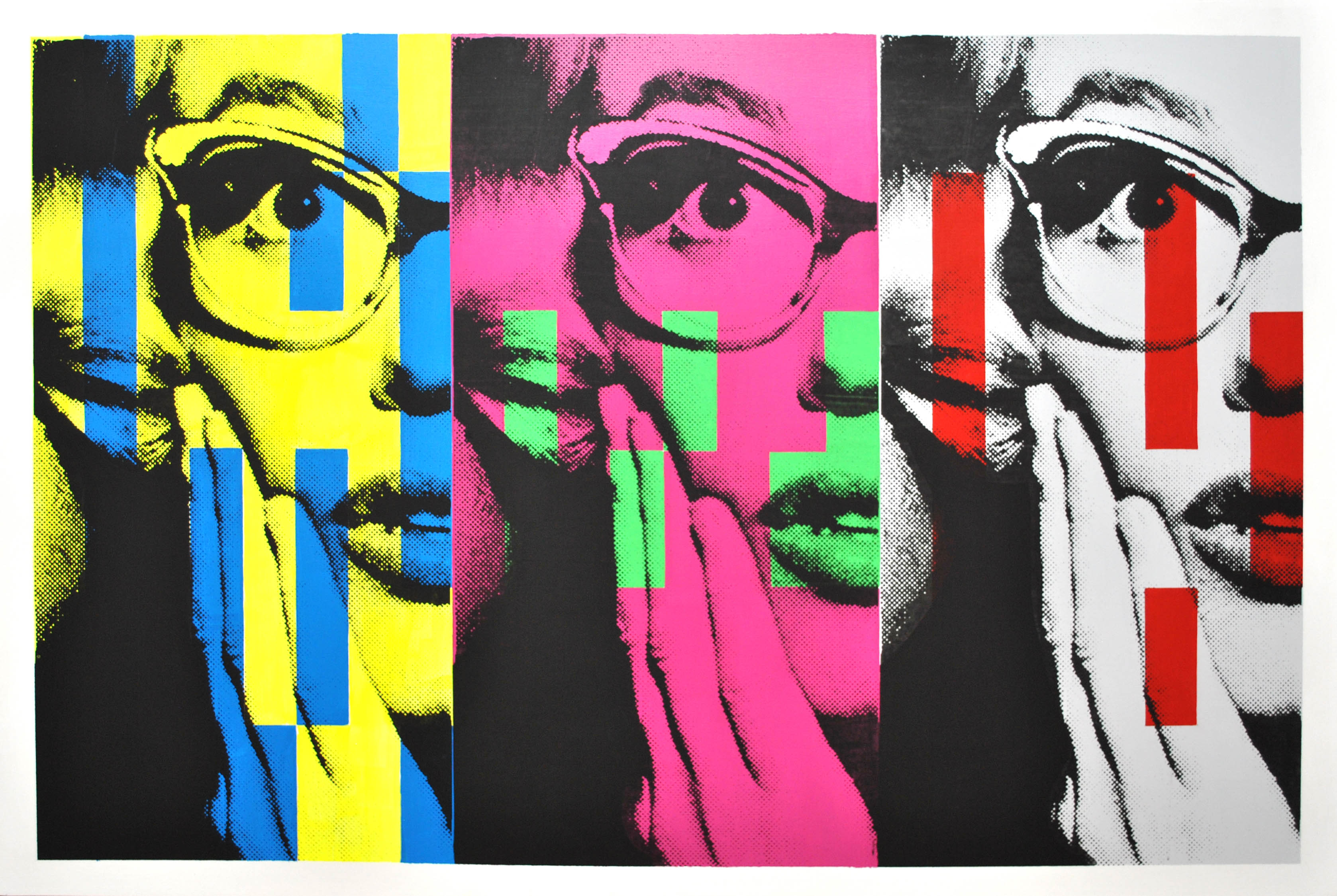 Who are your favorite artists and inspirations?
One of the earliest emotional connections I felt with a painting was a Rothko from his chapel in Texas. His work definitely taught me the emotional impact of color but I also draw a lot of inspiration from street art. I love how street art brings a vibrant break from the dusty and dreary streets. It stands out and makes people take notice. I also take some inspiration from the Cubists when it comes to my portraits and how the face can be divided. But like every artist, there's too much inspiration to put into words when its easier to just put it on canvas.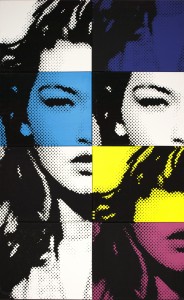 What tools do you use, to create beautiful colorful work.
In order to keep my work both flat and multilayered, I utilize a combination of traditional brushstroke and manual serigraph processes on canvas. The process leaves a perfect mixture of both glossy and velvety matte paint surfaces. I like to think that I use the screenprinting aspect of my work just like any artist uses a brush. I might use one part of a face on one screen just because I like a single line or collection of dots. The idea of having a repeatable image that I can dissect and re-purpose, thus exploring that image's capabilities, is exciting to me.
Where can we see more of your art, what other places has your work been published?
As far as published works go, I had a bit of a surreal moment in my career recently. I was invited to show at Art Revolution Taipei back in May, which was my first showing in the Asian market. Strangely enough after the show, I randomly found images of my work in the Taiwanese versions of Cosmopolitan, Harper's Bazaar, Fine Art Literature, and several other magazines. That was interesting…
Right now, I have a solo show called "Fame is like a river…" at Gallery 788 in Baltimore, MD. That runs until July 6th. I'm also releasing a line of clothing featuring my work through Sociale Revolution, a clothing company based out of L.A. I chose to give a portion of my proceeds to support Art Start NY because I think we need more inner-city programs like that. The first few shirts should be out sometime in July. In the meantime, I'm planning on just continuing my work.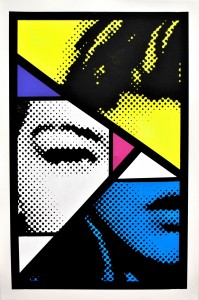 What do you see yourself doing in 20 years?
Working away in my studio, struggling with arthritis.
If you could work on an art project with anyone in the world from any period in time who would it be?
Wow that's a tough one. I would've loved to stumble across the Renaissance masters working in the streets of Florence or Van Gogh in the wheat fields of Arles, France. Seeing Pollock or Rothko working in their New York studios would've been an experience to say the least. But if I had to choose one, I probably would've been most comfortable joining Basquiat and Warhol in some of their collaborations. 
Any last words you would like to say to the Section 8 Magazine readers worldwide?
If you've read this far, thank you. That's all.