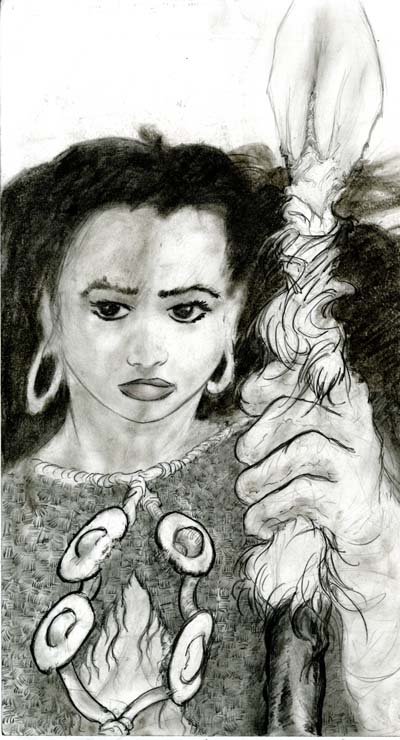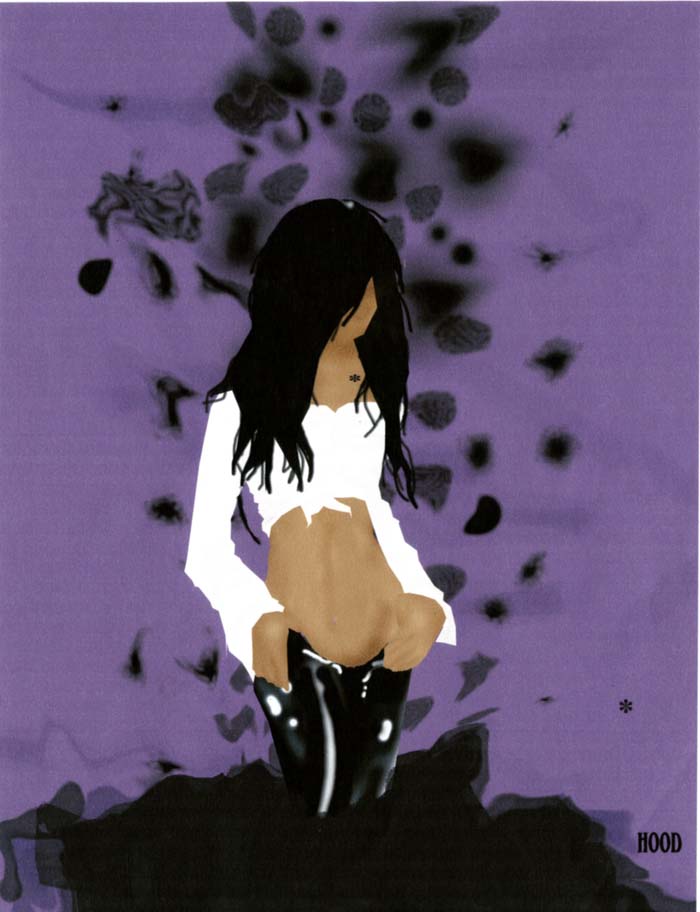 Who are you and where are you from?
My name is Juan G. Hood III
When I was a toddler my parents moved to Seattle from Los Angeles.
What message do you want people to receive from your artwork?
The thing that I want my audience to get from my art is that there's a story in every picture. Look close. See what story you can tell from the art piece?
Do you remember your first artwork, when you knew that you where an artist?
I was in high school during after school detention of all things. And while looking at a Boris Vellejo Clendar. A painting of a beautiful woman was sitting upon a tree branch. I challenged myself to redraw that painting. I pretty much nailed it.
And from there on knew I that I wanted to be an artist.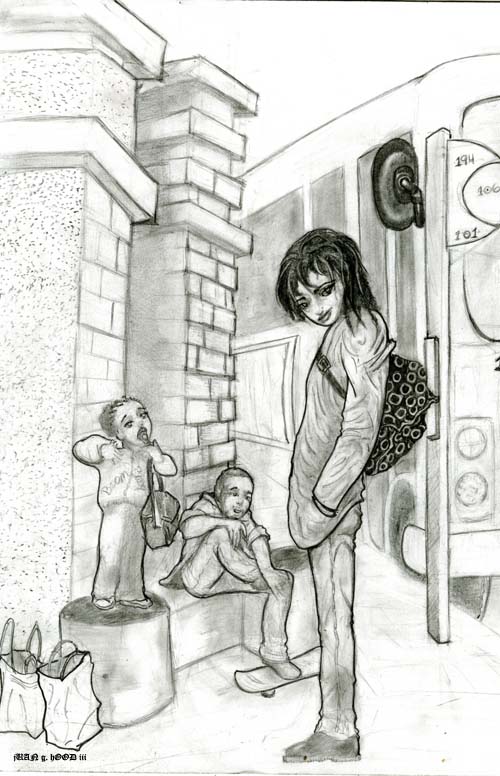 Who are your favorite artist and inspirations?
My favorite painters and influences are Ernie Barns, Louis Royo Julie Bell, and Borris Vellejo Frank Frazzeta. And comic book artists Jim Lee, Ron Lim John Byrne and Jim Stalin. But the one artist that caught my eye from the very beginning…..Leonardo Divinci…
What tools do you use, to create beautiful work?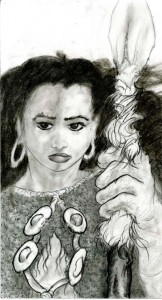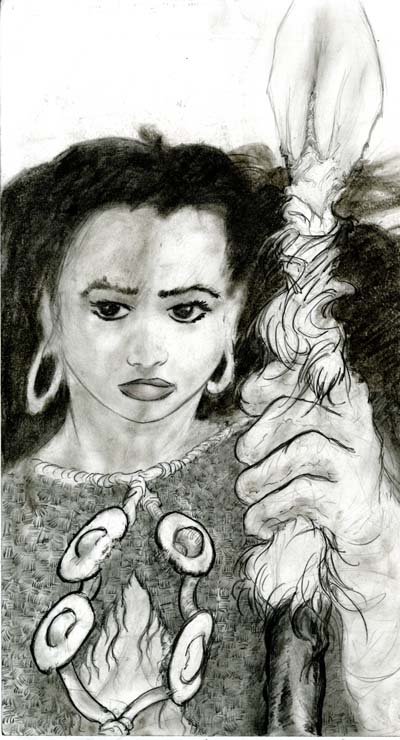 My tools of the trade are …Of course pencil, black ink and sharpies, As well as charcoal and water color colored pencils. Markers, gel pens and erasers. Since I'm constantly pushing the envelope of my tools of creativity. I will be tackling oil painting soon.
Where can we see more of your art, what other places has your work been published?
My art has been shown at The Station Café located, on Beacon Hill. The A/NT GALLERY located downtown near Westlake. And Eastern Café located in the heart of the International District.
And come the month of September, my art will once again be on display at the neighborhood café known as 701 Coffee Café. Located on 23rd and Cherry in Seattle.
What do you see yourself doing in 20 years?
In 20 years I see myself painting oils on the beach. And watching my characters that I've created come alive on screen telling their stories. Maybe meeting people that my art have touched in some way.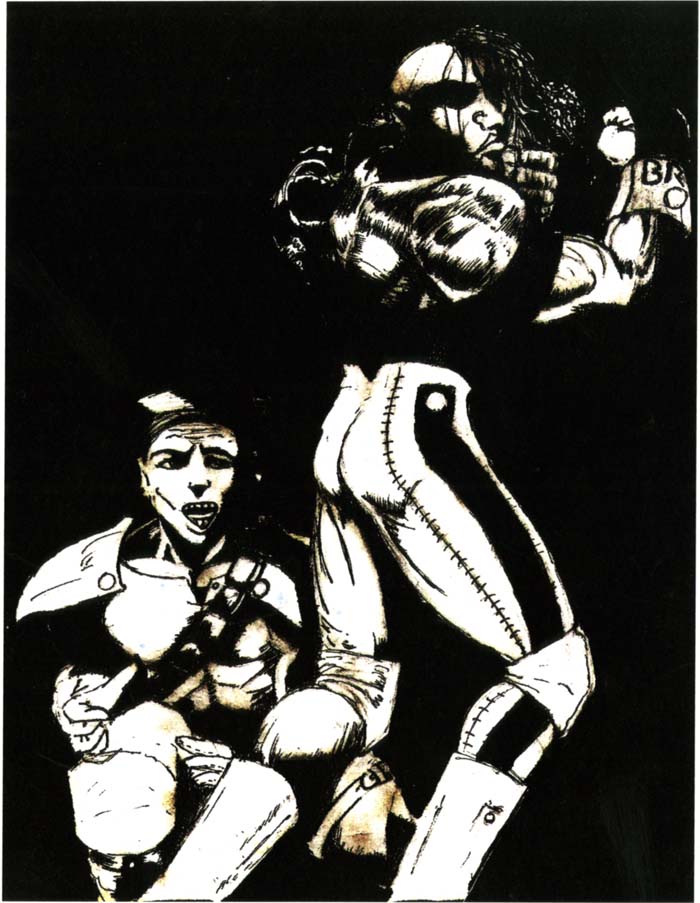 If you could work on an art project with anyone in the world from any period in time who would it be?
If I could work with anyone in any time period? It would be Michael Angelo. .I love the Sistine Chapel
Any last words you would like to say to the Section 8 Magazine readers worldwide?
Thank you for this interview. And to keep always striving to reach your dreams. And to be a motivation to others. You never know in what form they may be realized.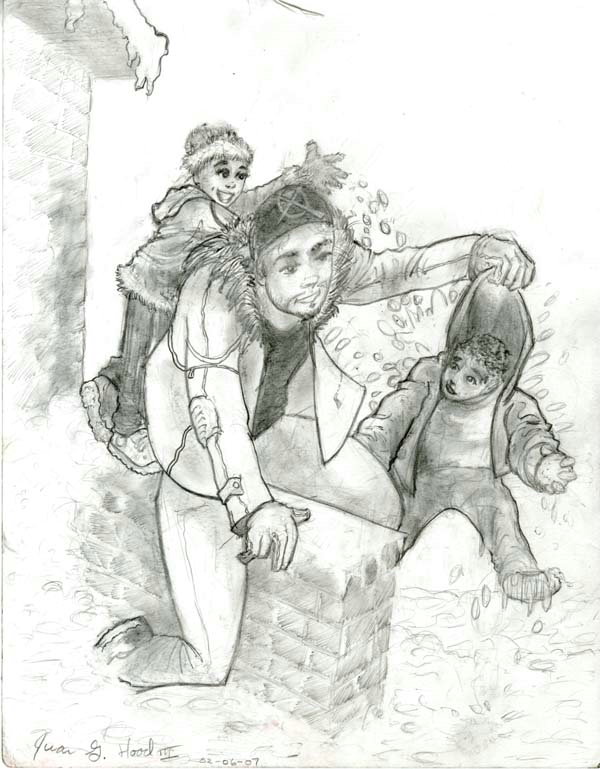 Find me on facebook www.Facebook.com/juan1of4
   Juan -G  Illustrator/ Concept Artist.