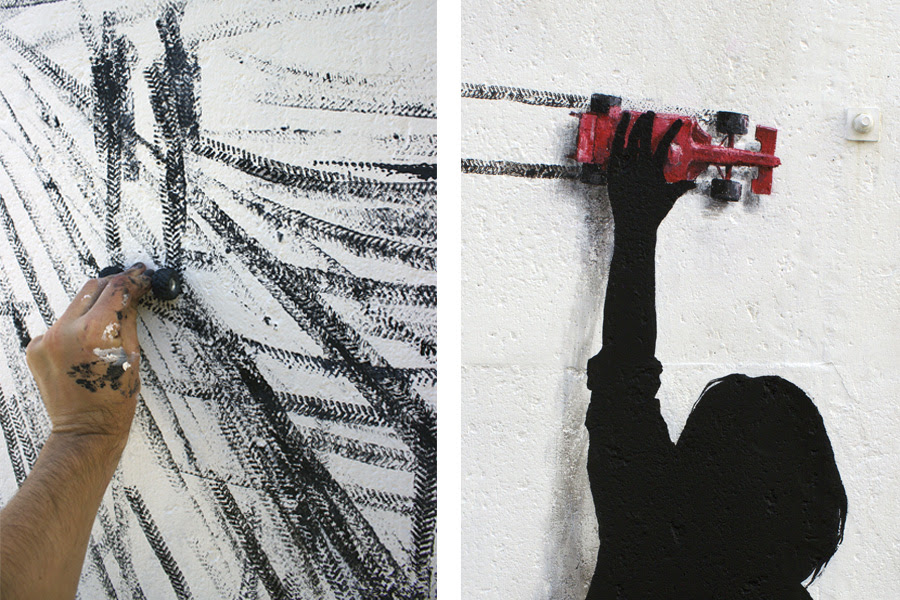 Poetry by Martina Reisz Newberry Ð Street Art by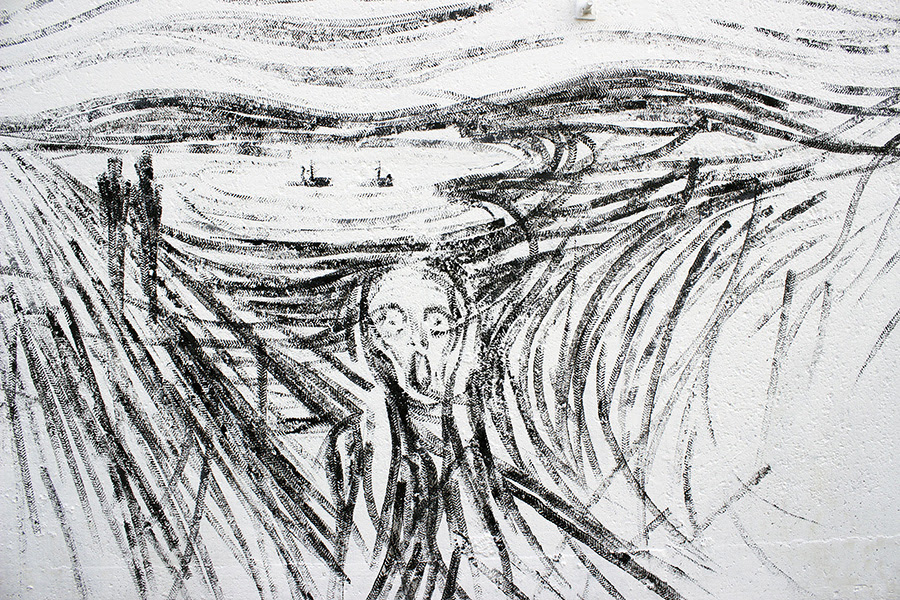 Pejac
It's like seeing the video of
someone else's vacation.  It's so
commonplace, still, you can't look away.
The familiar images grip your
attention.  This is not your vacation,
of course it isn't, but you've been there—
that spot the camera sees: wet stone steps,
lush ivy on old walls, then a face,
half covered by shadow, lips forming
"I love you. Come find me."  You've been there
and that almost recognizable
face is one that lives on  the soles of
your feet until it is dream time when
it rises to remind you that—
nearly always—when you awaken,
you are left with love's entrails—steaming,
bubbling, there.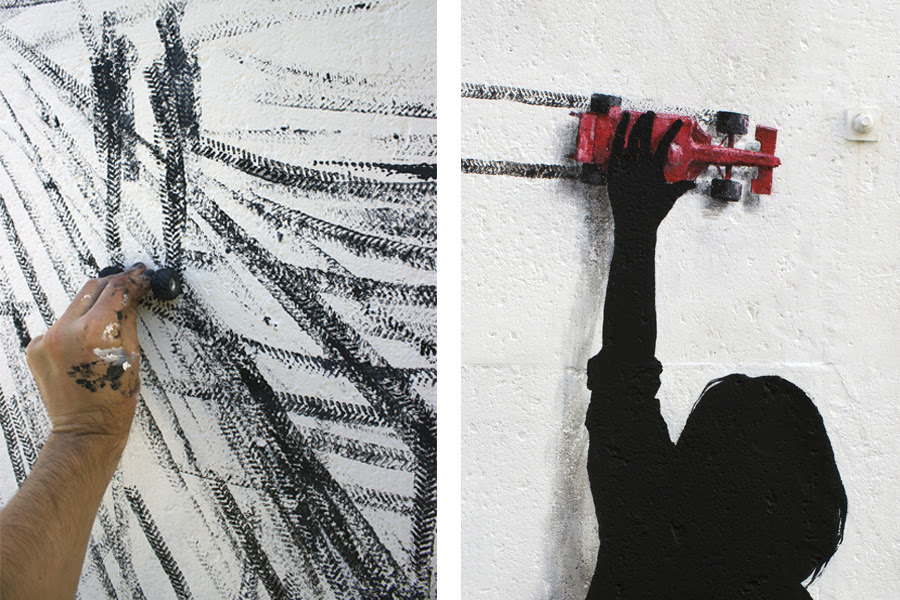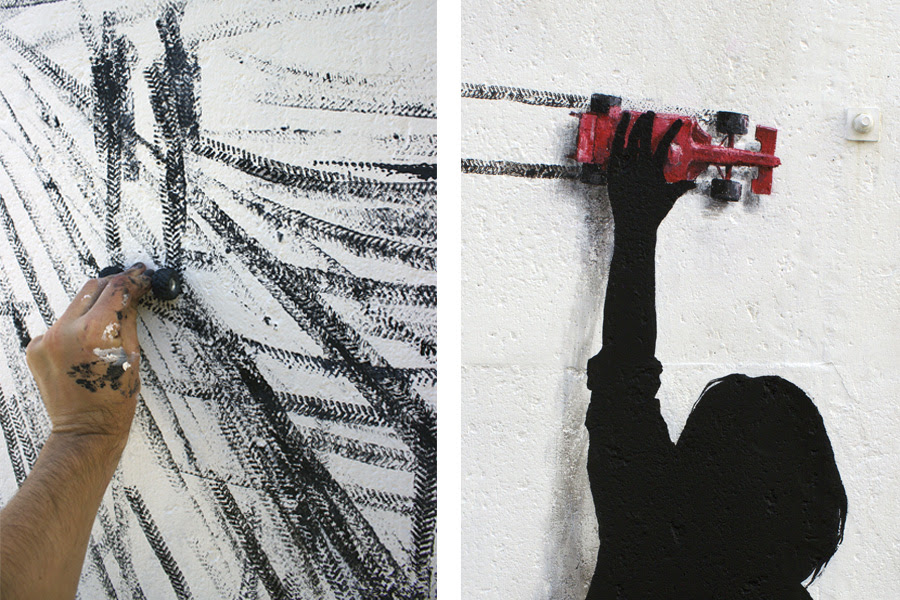 THAT'S WHEN I WOKE UP
I have landed in this place
where the lack of lifelines and
the movement of borders
is the language of the landscape.
The speaking voices of centuries
are there in the old dreams,
the defeated, sagging porches.
I say retreat into the slanting shadow.
I ask when will it be light?
The mind shrieks, reaches.
Then there is a sober movement
toward rest, toward home.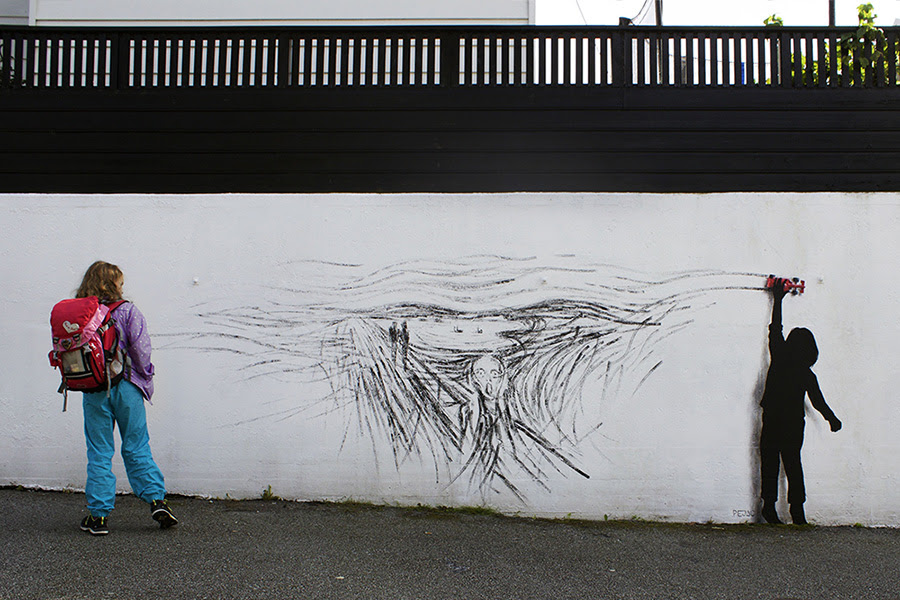 Newberry's books are WHERE IT GOES, LEARNING BY ROTE, NOT UNTRUE & NOT UNKIND, RUNNING LIKE A WOMAN WITH HER HAIR ON FIRE, LIMA BEANS AND CITY CHICKEN: MEMORIES OF THE OPEN HEARTH.
Her work has been anthologized and widely published in the U.S. and
abroad.  She lives in her beloved Los Angles with her husband, Brian, a
photographer/audio producer/web designer, and their fur-baby, Charlie.