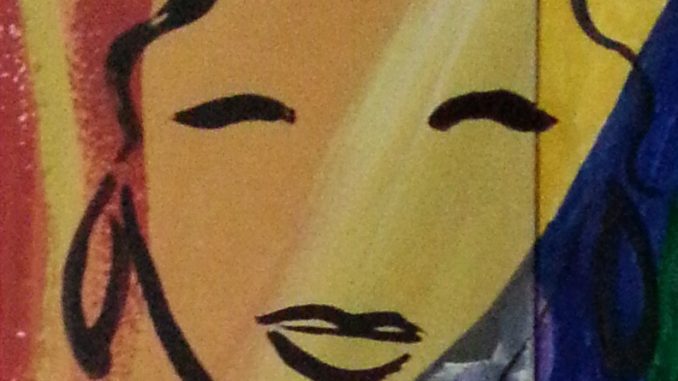 Poetry by Judith Skillman + Art by Maybellene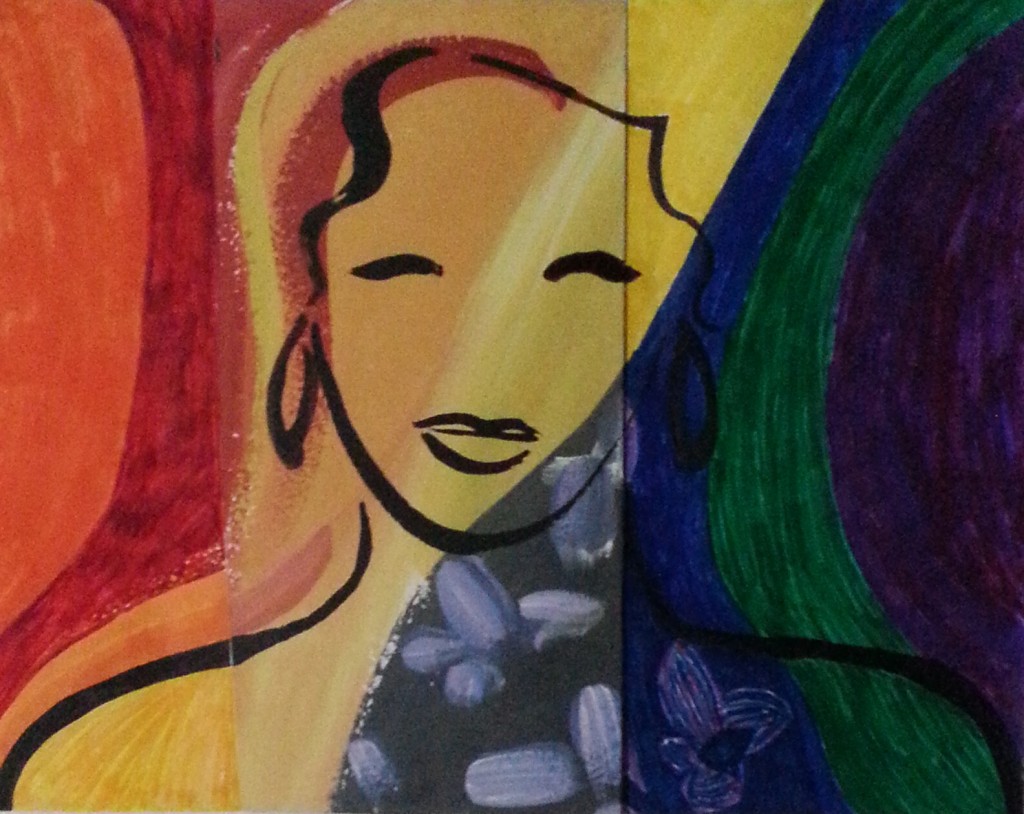 Nostalgic evening,
Give me back my children,
those underlings swept away
by dream and time.
Their chubby protestations
against bedtime
and all it represented.
One more this,
one more that—anything
but the small death of abandonment.
Restore my sight: myopic,
nearsighted, wretched
in the effluvium of a new floater.
Take away my ministrations
and pills, remove
my fear of change.
A dog and a dog and a god.
All similarly detached,
engaged in barking at the wind.
Give me the handkerchief of darkness.
Against its Swedish huck-stitch
I might make a little light
with my tears. Their salt dries and lifts
teal from the sea, leaving
foam at the corners of my eyes.
Nostalgic evening sans a man.
Perhaps the daisy chain ends
He loves you not?
Judith Skillman's new book is House of Burnt Offerings from Pleasure Boat Studio. The author of fifteen collections of poetry, her work has appeared in J Journal, Tampa Review, Prairie Schooner, FIELD, The Iowa Review, and other journals. Awards include grants from the Academy of American Poets and Washington State Arts Commission. Skillman taught in the field of humanities for twenty-five years, and has collaboratively translated poems from Italian, Portuguese, and French. Currently she works on manuscript review. Visit www.judithskillman.com
Maybelle can be found on Twitter (https://twitter.com/MaybellenePoet) and Facebook (https://www.facebook.com/Maybellene.Poet)