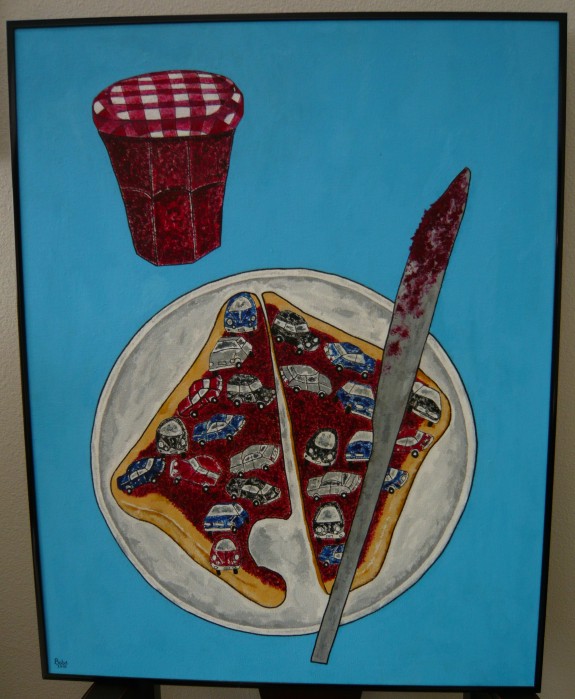 Interview and Art by Babs Fulton: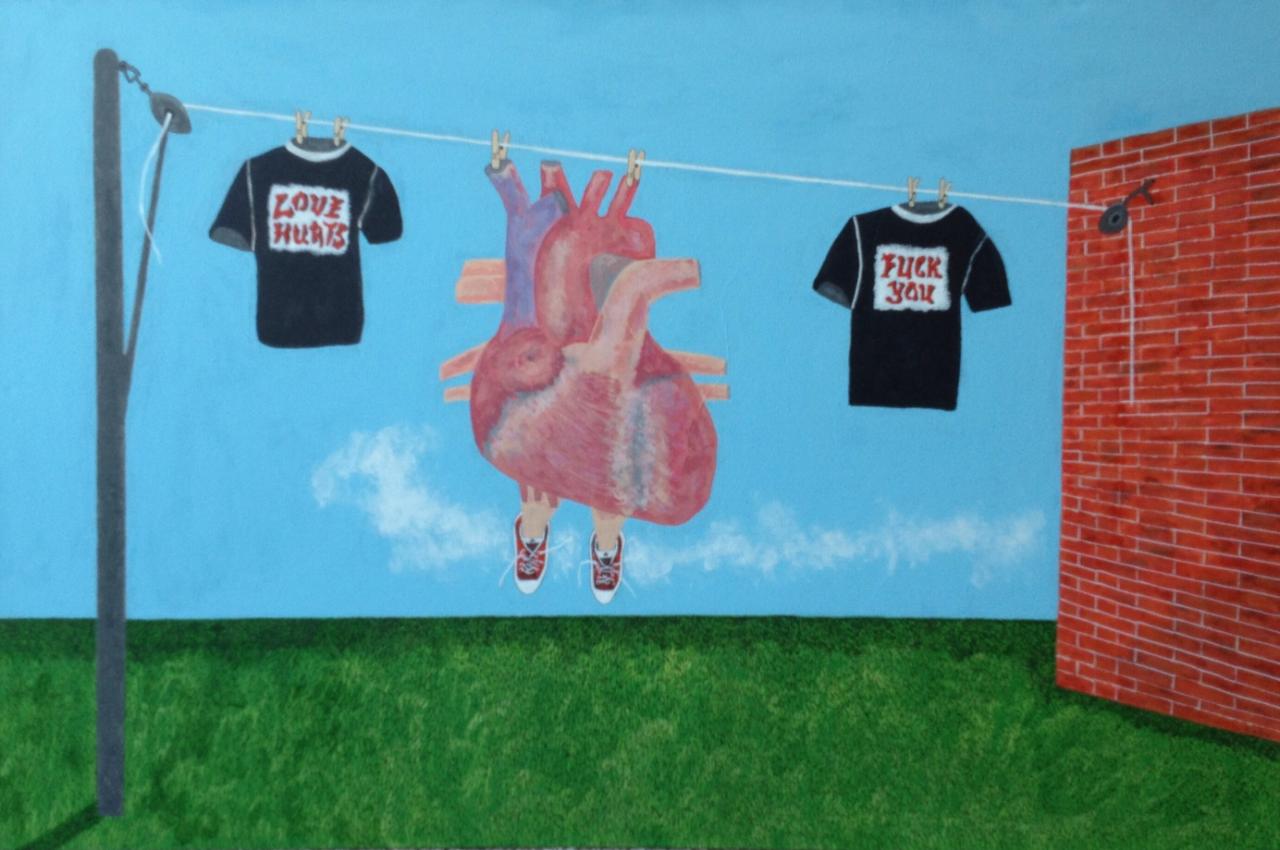 Who are you and where are you from?
Spokane Washington.  I call it SpokCAN'T because growing up there was difficult due to the fact art and culture was literally an empty desert in that town.  I'm not hating on that city – I just had to escape to find myself where I could fit in. I did the punk scene in Spokane in the 1980's and there is a great indie film about that underground music called SpokAnarchy.
What message do you want people to receive from your films?
Since this is my first film (and not my last) I want viewers to find some humor in the story of Techavention.  I saw a man walking on Alki beach here in Seattle with a walkman several years back and I almost crashed my bike when I saw him.  My idea came from that.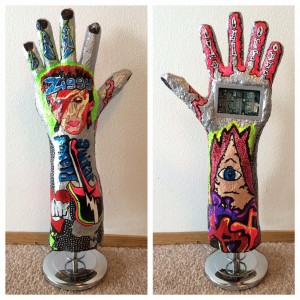 Do you remember your first film?  When you knew that you could be a filmmaker?
Geeze – first film, nope do not remember but even as a child it was not typical kiddie stuff. The art in many B/W films was a turn-on for me as I was a photographer from the age 12 onward.  Had my own darkroom.
Who are your favorite artist and inspirations? Stanley Kubrick and Kurt Cobain.  Nirvana's music was life changing for me. Inspiration for me comes listening to music – live or not – mainly new indie rock.
What tools do you use, to film, edit and distribute your videos? Final Cut Pro X to edit.  A 5S iPhone to film and distribution via my web site combined with word of mouth.
Where can we see more of your work, what other places has your work been shown? I do canvas art and show all over greater Seattle in art walks and public venues. www.babsfulton.com
What do you see yourself doing in 20 years? Very soon I want to create metal sculpture with found objects I find at the Goodwill and combine some digital film within the finished product to tell a story.  Humorous, scary, whatever but make the film appear within the sculpture in an unexpected weird fashion for the viewer.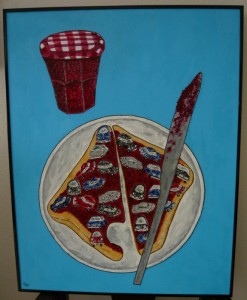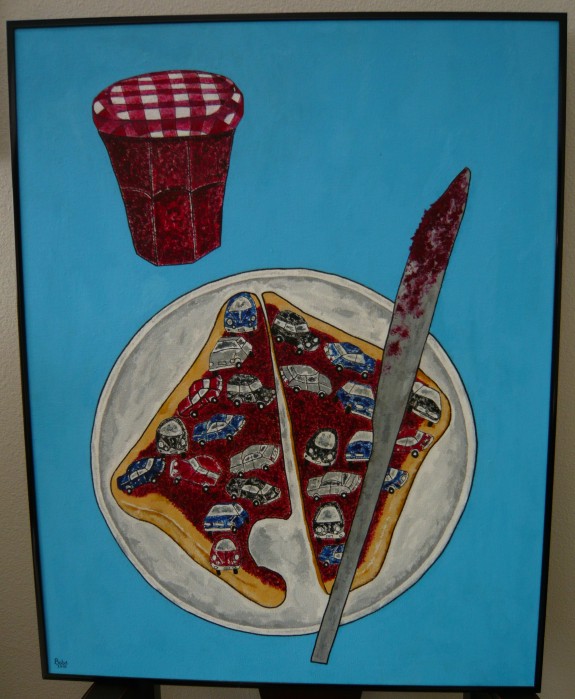 If you could work on a film/art project with anyone in the world from any period in time who would it be?
Stanley Kurbrick – even one hour with that man would have been amazing – he started as a photographer and never followed the status que with his work in both story line, direction and the photography.  A true game changer in my eyes.
Any last words you would like to say to the Section 8 Magazine readers interested in making independent films?
You CAN make a film, a simple idea is the start.  Storyboard it out and find the right actors.  Don't forget to have fun! Thanks!
Babs