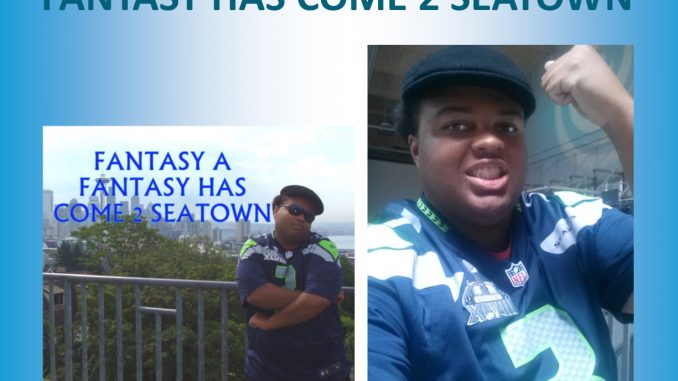 Who are you and where are you from?
Fantasy A, hip hop artist, songwriter, and a beat maker from Seattle, WA.
Can you tell us about your latest project?
My latest project is I did recording a song called "Be My Seattle Sweetheart." It's about how to find a right woman to be my sweetheart and live in Seattle with me. Also, I did a music video for that as well.
What message do you want people to receive from your artwork?
I want the people to be more respectful of what I do on my rap, music, and writing career and get their attention towards me; I don't want people to disrespect and criticize about my artwork. Don't want any negativity; don't want any harassment, don't want any ignorance;  Also, I want to people to understand that my music and artwork will help change their feelings and make their minds go better nor terrible.
Do you remember your first creative work, the moment you knew that you where an artist?
Back in 2012 I remembered that I first started writing and self-publishing novels and then back in 2013 I also thought of making music, writing songs, and becoming a rapper which it'll help expressing my feelings and struggles I was been through.
Who are your favorite artist and inspirations?
My favorite artist is Michael Jackson and my inspiration is the way he dances as I enjoy dancing.
What tools do you use to create?
As I have my own laptop, I use MAGIX Music Maker and Music Creator 6 to put loops together to create one beat at a time, I write songs on my notebook and type them into my laptop, and a Blue Snowball Microphone to record.
Where can we see more of your art, what other places has your work been published?
Well you can see more of my art on www.facebook.com/fantasyfanking. My work has been published on ITunes, Amazon MP3, Google Play, Spotify, and YouTube. Also, I published my novel work on Amazon.com and at Barnes & Noble stores.
What do you see yourself doing in 20 years?
In 20 years I'll see myself doing more concert tours, living in a big mansion and working as a head leader of my own company called Fantasy Vision aka Fantasy A Studios which is a music and entertainment industry.
If you could work on a creative project with anyone in the world from any period in time who would it be? 
It would be my friends I went to high school with who are Dillon Whittier, Chris Wright, Matt Erwin, Gabe Fabens, Sage Folkins, and other folks I know.
Any last words you would like to say to the Section 8 Magazine readers worldwide?
Count on Fantasy A and remember to be yourself, be inspired, and be respectful!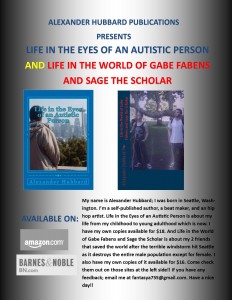 Here are the links for my music on YouTube that you can give me a listen from which is easier:
Fantasy Has Gone Irish-Green: https://www.youtube.com/playlist?list=PLi1V-GtQqRJWLYxqkF48_-UOLgeO1vnQt
Fantasy Has Come 2 Seatown: https://www.youtube.com/playlist?list=PLi1V-GtQqRJVio4daSnSJofprAG7NDgqM
Summer in Seattle: https://www.youtube.com/watch?v=7zVEndg3ryI
Be My Seattle Sweetheart: https://www.youtube.com/playlist?list=PLi1V-GtQqRJUgsSoNtCPNGCJ03QUM8KvS
The links for my books I published:
Life in the World of Gabe Fabens and Sage the Scholar: Search at amazon.com
Life in the Eyes of an Autistic Person: Search at amazon.com