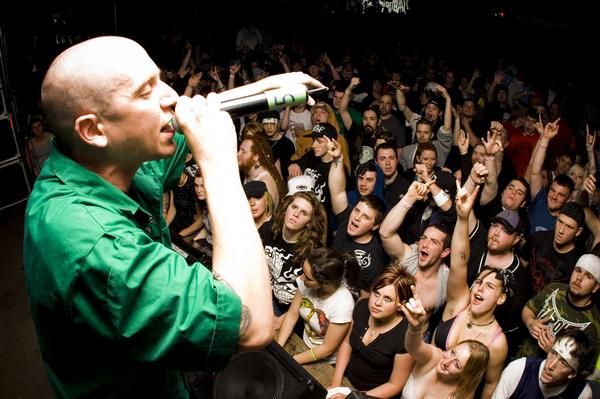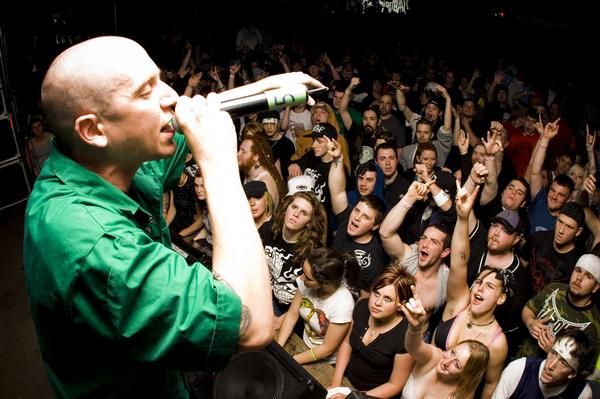 Tell the people who you  are and where are you from?
I go by the name "The Dirtball", of which is a long explanation why I use that name, but in short, its unique and is a name I have had since I was about 13.  I'm from the Central Oregon area, and still reside in the mountains outside Bend.  The Northwest is my home. 
Can you tell us about your latest project?
I have four solo albums already out and available in stores and on itunes, and am about to release my fifth effort, FIRESTRIKE.  I am a member of the rap group Kottonmouth Kings as well, and we have been pumping out records continuously since I joined.  Lots of good material there!  It has been a minute since my last solo release, "Nervous System", and the amount of songs I have built up has gotten a bit ridiculous.  Hence, me being stoked about this FS release!!  I love to be on the end of an album where you have too much material and get to choose.  Its an album packed full of aggressive bangers!  There are a few mellow areas, but for the most part it is straightforward smashing rap music! 
What message do you want people to receive from your music?
I've always been an artist that creates for a good time and a fun time.  Never really strayed too far into conscious or political rapping.  If it's not about my emotions or laying out a template for others emotions, then you probably won't see me doing it.  Every rapper has their lane or issues they discuss.  I like to simply rap about having one hell of a good time!  Party raps!  Now some of my songs will get dark, and put you into a darker world I own, and some will drift toward the struggles of life, but for the most part it's good timin' party rap!  
Do you remember your first creative work, the moment you knew that you were an rapper?
I do!  It was a long time ago, and it was called The Dirty D Project Vol. 1.  I had a band that I rapped with in Salt Lake City, while I was in college over there, and during those times I honed my rapping through my drumming.  That's how it all started.  I have played drums my entire life and one day long ago, I put a mic in front of my face while drumming, and it was a wrap from there. I began to weave my raps and rudiments together to create a unique faster flow.  Becoming a fast rapper was never my intention, but the drumming brought it on.  Once I jumped off the kit, and did the Vol. 1 project, That was the moment I knew it was going to be a career.  Never knew how many twists and turns would occur, but it was on! 
Who are your favorite musicians and inspirations?
I am a fan of several, in several genres.  Willie Nelson, Bob Marley, Sting, Dr. Dre, Perry Farrell, Outkast, Red Hot Chili Peppers, Beastie Boys, The Beatles, Paul Simon, Johnny Cash, Soul Coughing, Nirvana, Public Enemy, BDP, and it could continue….. 
What tools do you use to create?
I continue to run a bedroom pro tools setup.  It's not in the bedroom, but it's simple and works for me.  We have producers that mix and master most everything in LA.  I just track in the comfort of my own studio.  I do dip in and out of different larger studios when I'm on tour or working on Kottonmouth records etc, but there is something about the creativity your get at your own pad.  Also, doing it this way takes a lot more self discipline to not let a wall build between you and the studio.  That's where copious amounts of weed come into play with tasty beers on deck. Studio flow….. 
Where can we hear more of your music, what other places has your work been published?
You can hear and purchase everything on itunes.  Some are available in Best Buys, as will be the new release FIRESTRIKE coming spring 2017.  You can also cop all the Kottonmouth Kings records in stores and on itunes.  Our music is all over the underground. Visit my socials for all info on releases:  facebook/thedirtball, instagram/thedirtball, and twitter/thedirtball.   
What do you hear yourself doing in 20 years?
Of course the music will always be flowing.  I've made a career of it for the last twenty years, and though I have lots of trades I could be doing, making music will always be the focus.  Creation of tracks, ideas, and melodies, will consistently change with me, as has every album I have done.  I always strive to switch up styles as I progress and get older.  Its best to just let that part happen.  A goal of mine is to bring the acoustic guitar into the game.  For right now tho, rap is my focus.  I've still got many many patterned bars to give.  It's my passion, and that passion will never go away.  In 20 years, I will still be delivering music to my fans.
If you could work on a creative project with anyone in the world from any period in time who would it be?
Man I could answer that five times over.  It would really have to depend on the genre of music.  I often wish I was making music in the Johnny Cash times.  When outlaw country was born.  I'm a big fan.  As am I of Willie Nelson.  Those would be two amazing projects.  On the rap tip, that's another hard question.  I always loved KRS-1 growing up and still do.  That would be a good choice, but if I have to be that guy, I will say ultimately, Eminem.  What rapper wouldn't want to do an entire project with him.  It would be gnarly.  That is a tough question to answer.  Bob Marley? 
Any last words you would like to say to the Section 8 Magazine readers worldwide?
Mush respect to Section 8 Magazine for holding it down and interviewing me!  Major respect to all my fans out there and all of our KMK family!  Don't forget I have a show at Studio Seven in Seattle WA, December 23rd 2016, so come on down and tip a few back with me for the holidays!  Myself and DJ Eddie Ruxspin will be delivering the BOOM!  See you there!  Remember…..love what you do, and do what you love!  Drt
The Dirtball of Kottonmouth Kings,  performing in Seattle, WA @ Studio Seven on Fri, Dec 23, 2016