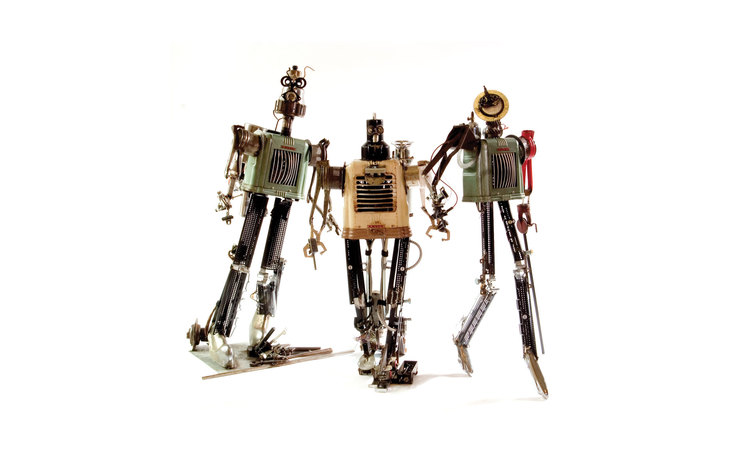 Guinotte Wise
Who are you and where are you from?
Guinotte Wise, born in Kansas City, MO
What message do you want people to receive from your artwork?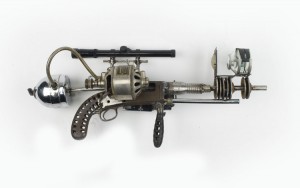 Sometimes there's a bit of a message, as in Tyke's Gatling, that we hand down our predilections over generations, but those are in the minority. I'm just not particularly message-bound or anti this or that. Like a lot of people who make stuff, I've donated pieces to various causes, but I can't say the work visibly champions anything but the acute desire to fashion something that fills space in a hopefully compelling, perhaps energetic, even dangerous way.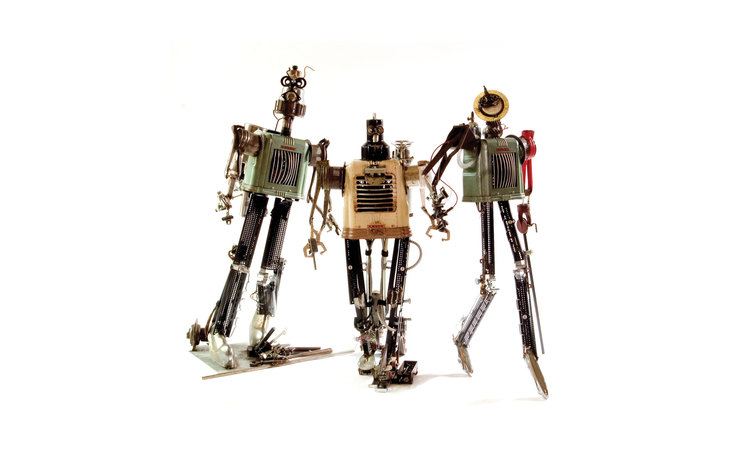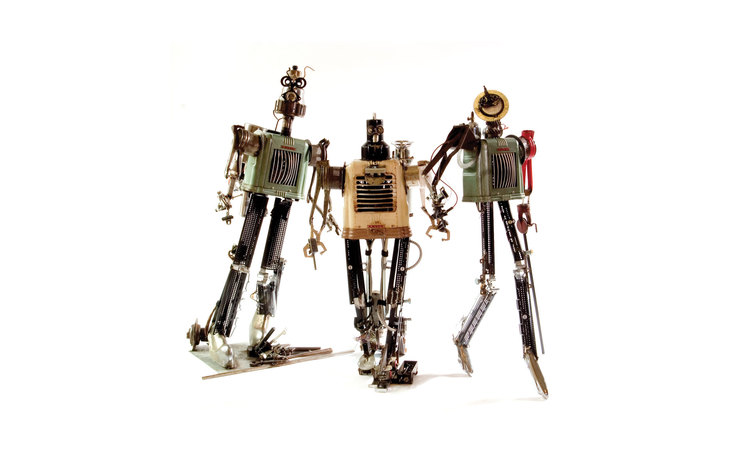 Do you remember your first artwork, when you knew that you were an artist?
As a child, I loved to draw and make constructions of any kind. Most kids do I think. I drew a very long herd of galloping horses on the back of a discarded roll of wallpaper when I was maybe eight. Adults told me I was going to be an artist, and not very enthusiastically. It meant I was probably never going to have a real job.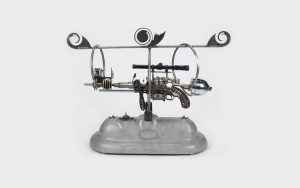 Who are your favorite artists and inspirations?
Comic book artists (Frazetta, Will Eisner), writers like Nic Pizzolatto who form pictures in your mind, Mark Rothko, Franz Kline just knocks me out with the strength and purity of his kickass vision, Davey Gant, a present day painter (strong, my favorites look like he paints with a small fierce animal dipped in color), Rosa Parks who got tired of taking crap from The Man, anyone who doesn't tiptoe around or wear ski masks. The "Boom, it's me" people. Even the "installation" people filling rooms with balloons.
What tools do you use, to create beautiful sculptures.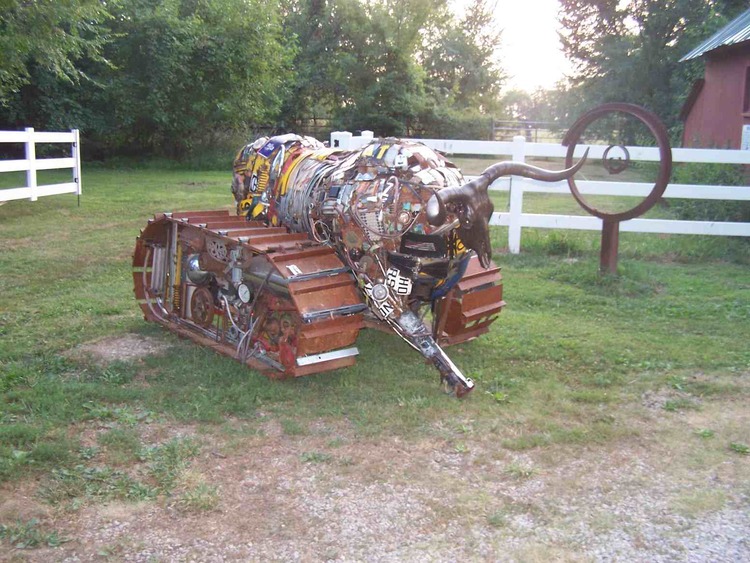 Thanks for the "beautiful." I use an 8-lb. maul, a welder, a grinder and a plasma cutter. That metal, most of it, isn't very yielding.
Where can we see more of your art, what other places has your work been published?
It's always at The Hilliard Gallery in KC (voted KC's Best Gallery), and at Strecker-Nelson in Manhattan, KS. And a winery bought the old general store next to my place; it's there too. Of course it's on my website, but I take so few photos, most of it's gone before I have any record of it. And it's in various literary reviews, on covers of anthologies, ect.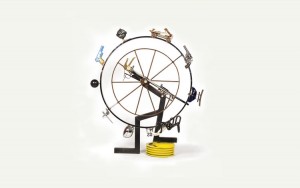 What do you see yourself doing in 20 years?
The long dirt nap.
If you could work on an art project with anyone in the world from any period in time who would it be?
The signpainter, Jesse Howard, from Fulton, MO. An outspoken gent who painted signs about politics and religion and anything that came to mind, back in the 1950's. Those signs were all over his fences, chicken coops, outbuildings.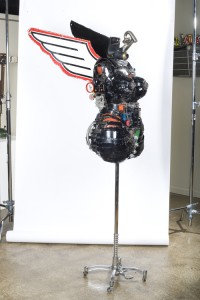 I saw his work when I was a student there at Westminster College, and, of course, possessed of the wisdom of young smartasses, thought he was nuts. He wasn't. He was compelled to make things. Fortunately the Kansas City Art Institute (where I also studied) bought up a large amount of these signs, after his death, and they are shown every few years. I would love to incorporate his work into sculpture, or be in a show, where his signs would inspire pieces.
Any last words you would like to say to the Section 8 Magazine readers worldwide?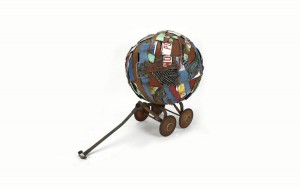 Thanks for asking, and letting me go on. Reminds me of a New Yorker cartoon, "Enough about me, let's talk about my novel."
SEE MORE AT www.wisesculpture.com