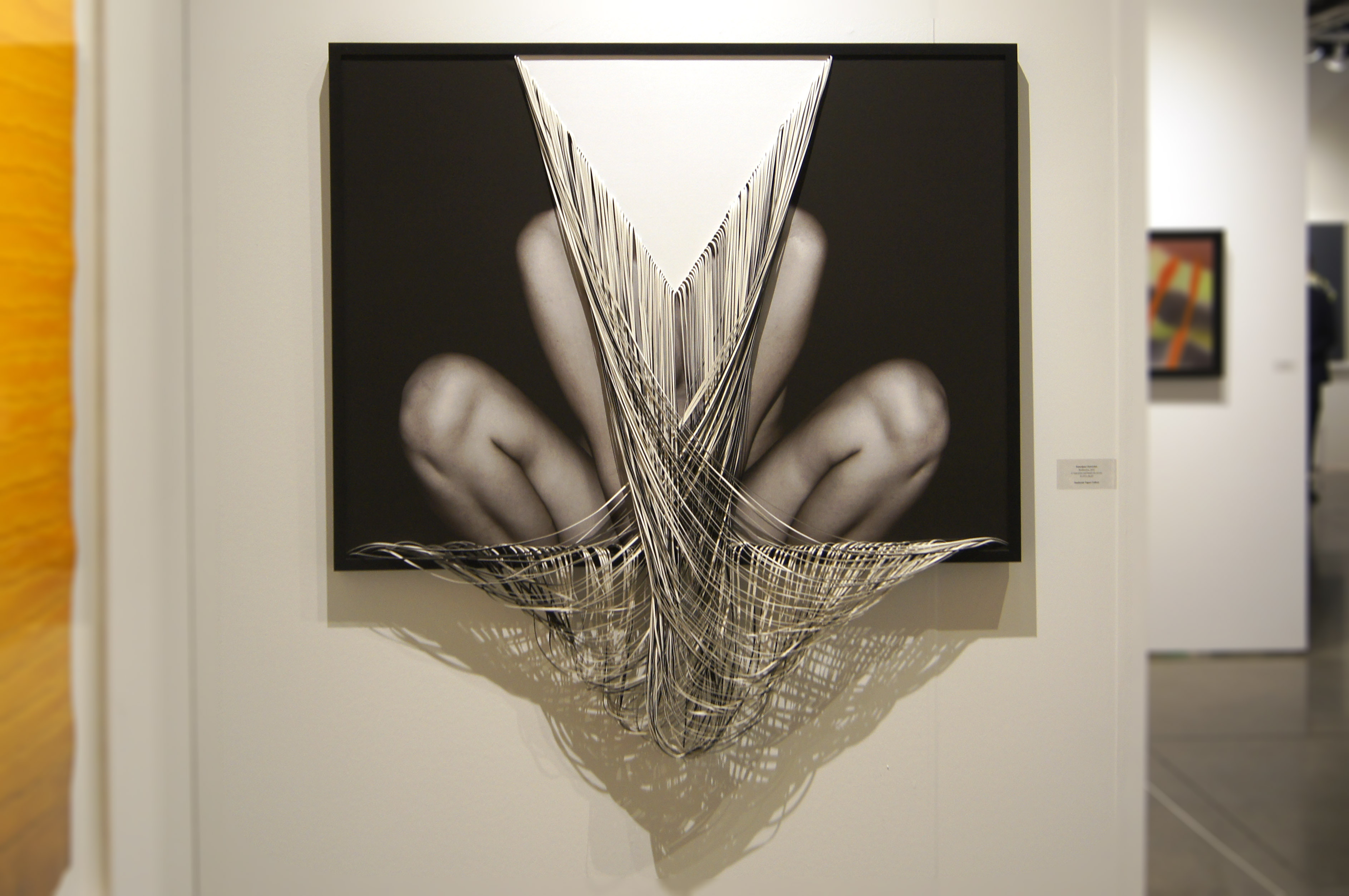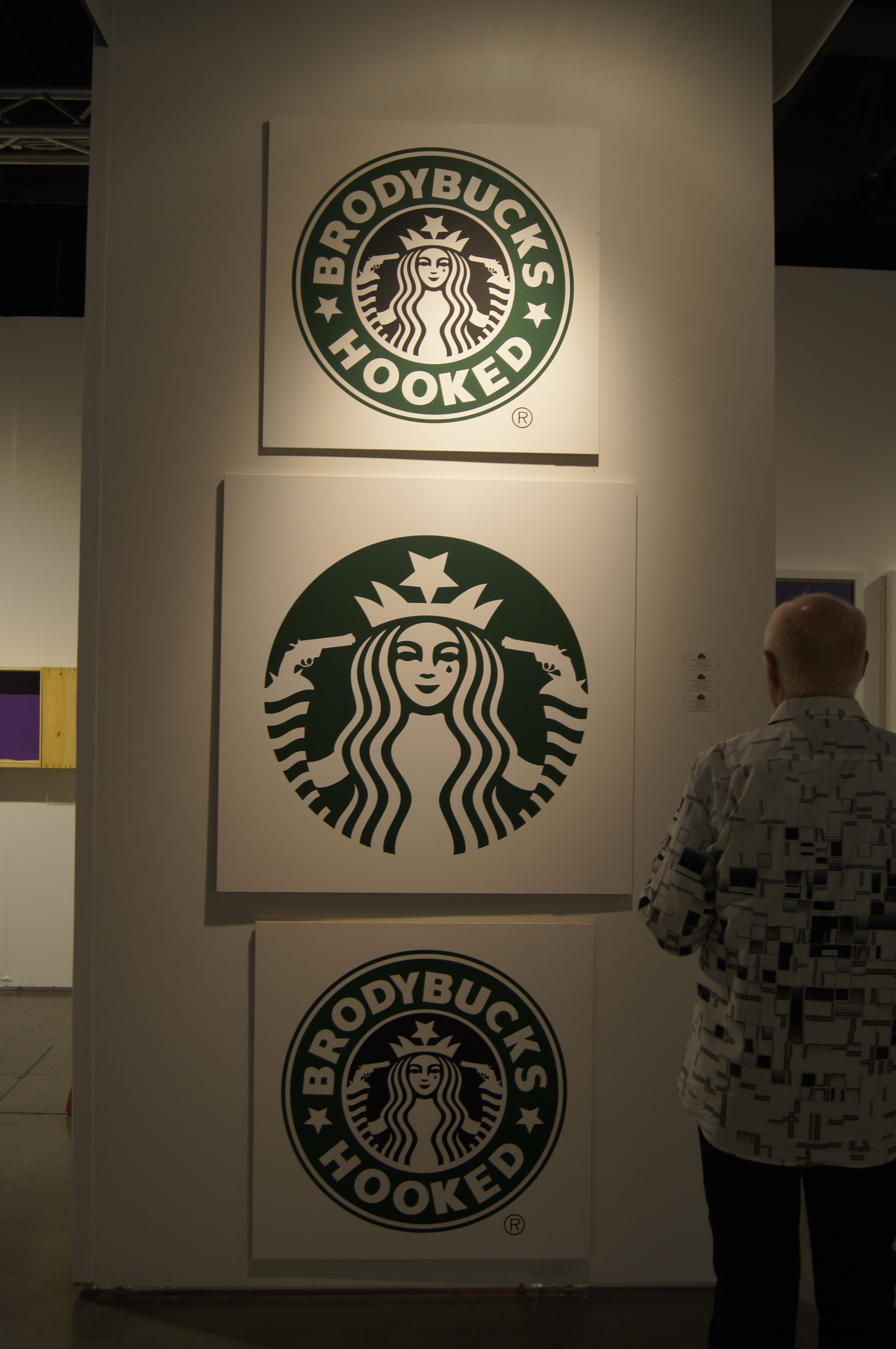 Seattle Art Fair, presented by AIG, will be open all weekend at the CenturyLink Field Event Center. Visit the fair to experience modern and contemporary art from around the world presented by top local, national, and international galleries, and join us in the Seattle Art Fair Theater for compelling conversations by an array of artists and leaders in creative fields. Focusing on curiosity and the ways a distinct sense of place can create a powerful cultural context, today's Talks lineup includes: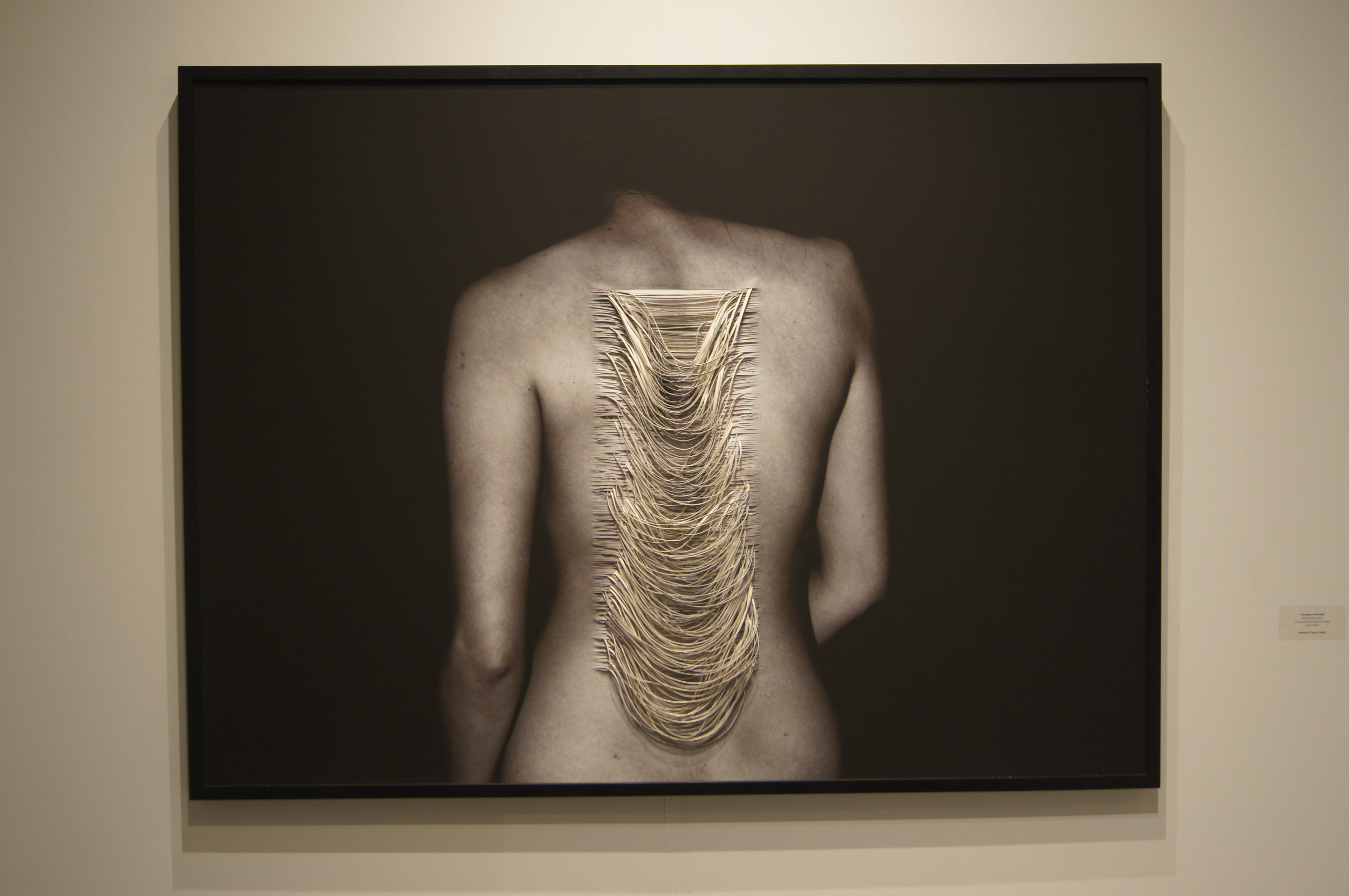 Saturday, August 6 | 2:00pm
Artist and musician Kim Gordon sits down with art historian Branden W. Joseph in a wide-ranging discussion about art, music, and language.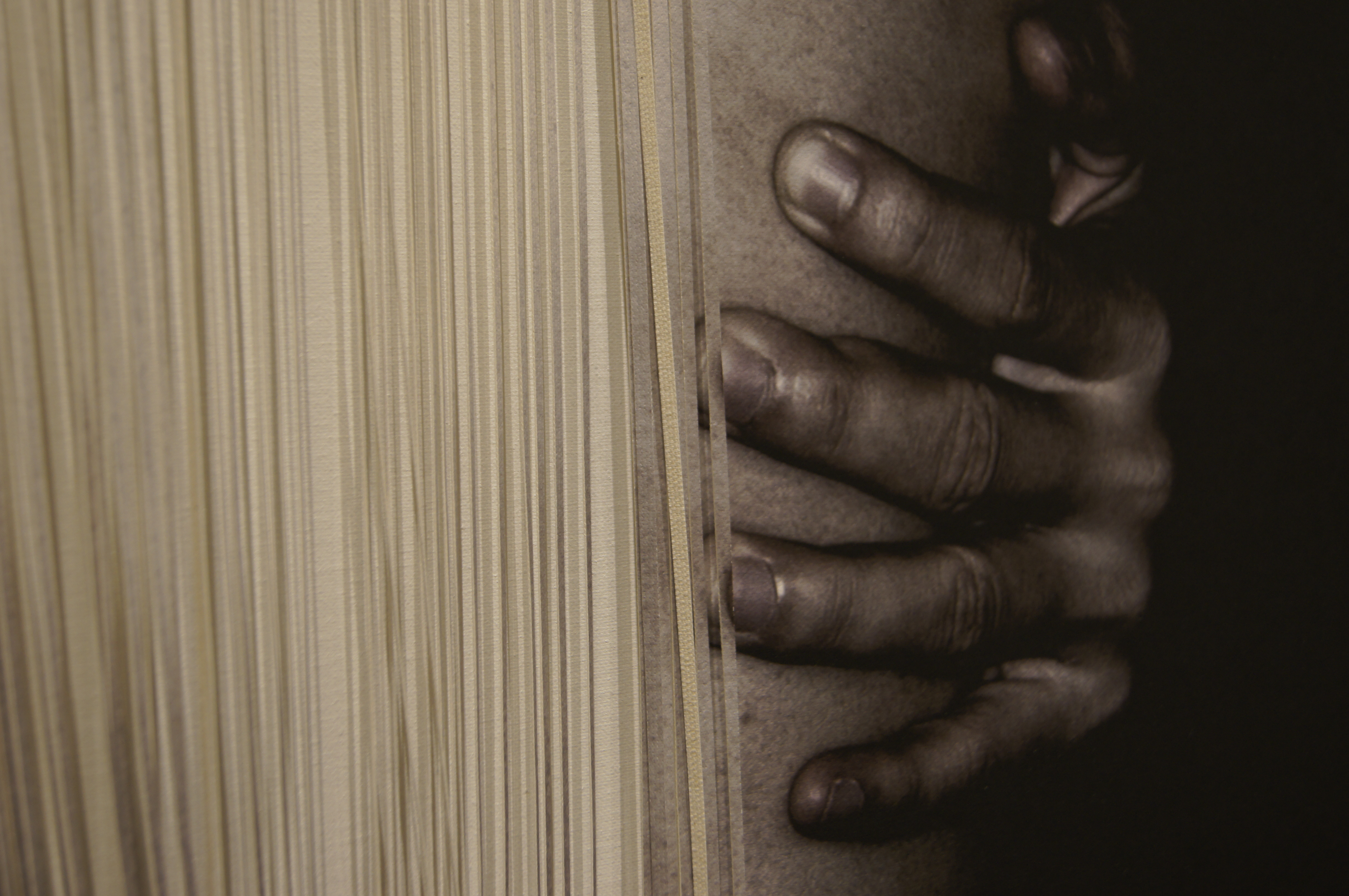 Kim Gordon studied at the Otis Art Institute in Los Angeles in the late 1970s and has continued to work as an artist since. Her first solo exhibition, presented under the name 'Design Office', took place at New York's White Columns in 1981. For the past thirty years Gordon has worked consistently across disciplines and distinct cultural fields, including art, design, writing, fashion (X-Girl), music (Sonic Youth, Free Kitten, Body/Head), and film/video (both as an actress and director). Branden W. Joseph is the Frank Gallipoli Professor of Modern and Contemporary Art in the Department of Art History and Archaeology at Columbia University. Joseph's area of specialization is post-War American and European art, focusing particularly on those individuals and practices that cross medium and disciplinary boundaries between visual art, music, and film. He is the editor of Gordon's book of early art writings, Is It My Body? Selected Texts.
Saturday, August 6 | 4:00pm Friends and collaborators Kyle MacLachlan and Carrie Brownstein meet to talk about cultural investment and place-making in the Pacific Northwest.
Kyle MacLachlan is perhaps best known for his performance as FBI Special Agent Dale Cooper in David Lynch's series Twin Peaks, for which he received two Emmy nominations and a Golden Globe Award. He made his feature film debut as Paul Atreides in the futuristic drama Dune, also directed by David Lynch. This was followed by a second collaboration with Lynch in the highly acclaimed film Blue Velvet. A native of Yakima, Washington, MacLachlan produces the wine label, Pursued by Bear, in Walla Walla. Recent projects include his ongoing role as the Mayor of Portland in Portlandia and the Twin Peaks remake. Carrie Brownstein is a musician, writer and actor who first became widely known as the guitarist and vocalist of the band Sleater-Kinney and later as a creator, writer and co-star of the Emmy-nominated, Peabody Award winning television show Portlandia. Brownstein's writing has appeared in The New York Times, The Believer, Slate, and numerous anthologies on music and culture. Her memoir, Hunger Makes Me a Modern Girl, was published last year. She lives in Portland, Oregon and Los Angeles.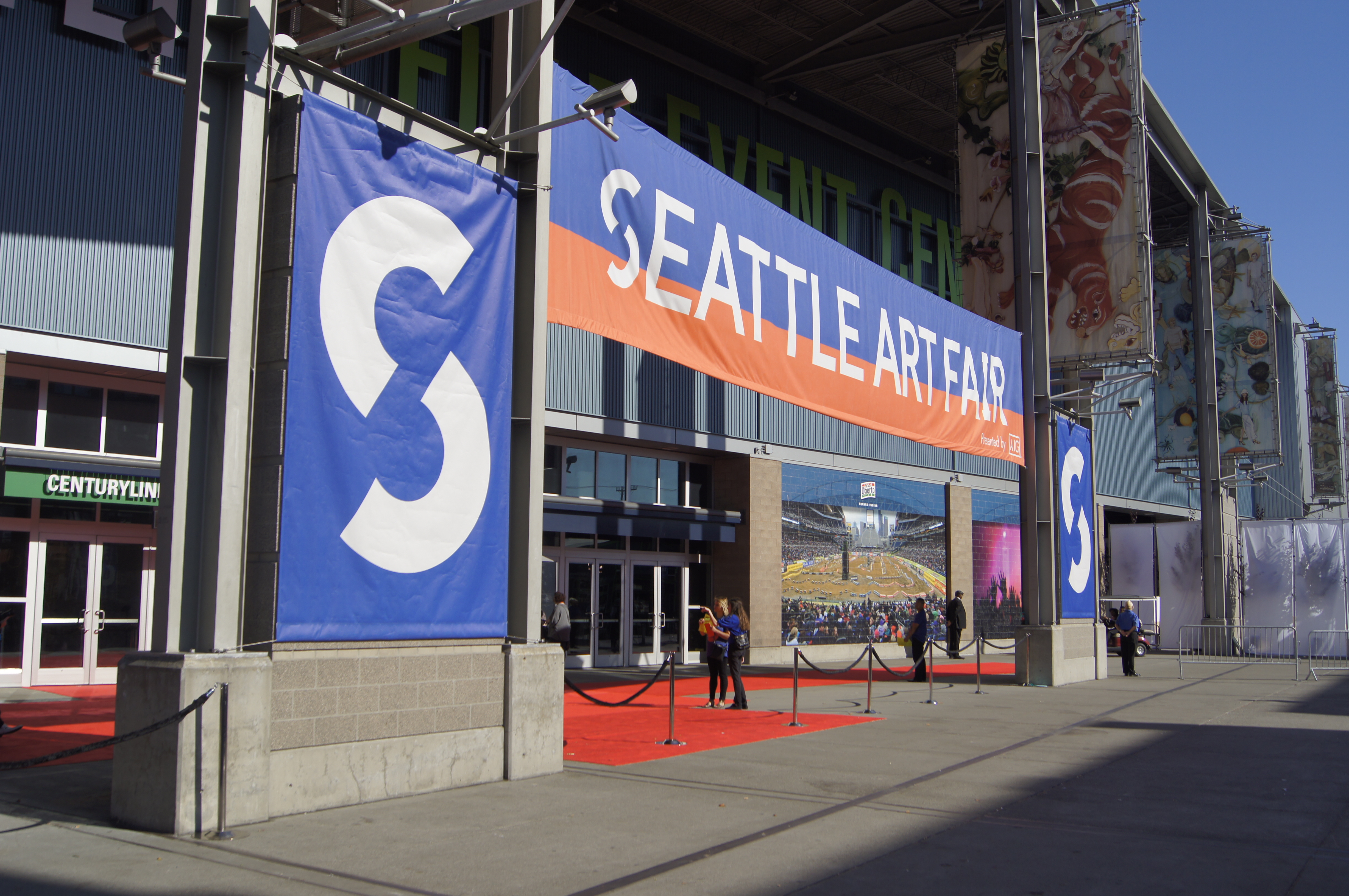 SEATTLE ART FAIR 2016 EXHIBITORS
101/EXHIBIT West Hollywood
Abmeyer + Wood Fine Art Seattle
ACA Galleries New York
Adams and Ollman PortlandAlan Kluckow Fine Art SunningdaleAlexandre Gallery New York
Allan Stone Projects New York
Ameringer | McEnery | Yohe New York
Back Gallery Project Vancouver
Backslash Gallery Paris
Bridge Productions Seattle
Bryce Wolkowitz Gallery New York
Catharine Clark Gallery San Francisco
Charles A. Hartman Fine Art Portland
Charlie James Gallery Los Angeles
CHOI&LAGER Gallery Cologne
Claire Oliver Gallery New York
CYDONIA DallasDavid Benrimon Fine Art New York
David Zwirner New York/LondonDavidson Contemporary New York
Diane Rosenstein Los Angeles
Edward Tyler Nahem Fine Art New York
Forum Gallery New York
Foster/White Gallery Seattle
G. Gibson Gallery Seattle
Gail Severn Gallery Ketchum/Sun Valley
Galleri Urbane Dallas/Marfa
Gallery Jones Vancouver
Gallery Luisotti Santa Monica
GAMO GALLERY Seoul
Greg Kucera Gallery Seattle
Gregory Lind Gallery San Francisco
Henrique Faria Fine Art Buenos Aires/NY
James Harris Gallery + RITE Editions Seattle
Jane Lombard Gallery New York
Jason Jacques Gallery New York
Jenkins Johnson Gallery San Francisco/New York
Jerald Melberg Gallery Charlotte
JONATHAN FERRARA GALLERY New Orleans
Kagedo Japanese Art Orcas
Kaikai Kiki Gallery Tokyo/New York
KOKI ARTS TokyoMariane Ibrahim Gallery SeattleMarlborough Gallery New YorkMichael Rosenfeld Gallery New York
Mindy Solomon Gallery Miami
Monte Clark Gallery Vancouver
Muriel Guépin Gallery New York
Nancy Hoffman Gallery New York
Ohshima Fine Art Tokyo
Other Criteria New York/London
Pace Gallery New York
Pace/MacGill Gallery New York
Paul Kasmin Gallery New York
Paul Thiebaud Gallery San Francisco
PDX CONTEMPORARY ART Portland
Peter Mendenhall Gallery Los Angeles
Petzel Gallery New York
Rebecca Hossack Art Gallery NY/London
Richard Gray Gallery Chicago/New YorkRichard Heller Gallery Los Angeles
Richard Levy Gallery Albuquerque
Roberts & Tilton Culver City
Robischon Gallery Denver
RYAN LEE New York
SAMMER GALLERY Miami
Sapar Contemporary New York
SCAI THE BATHHOUSE Tokyo
SEASON Seattle
Shoshana Wayne Gallery Santa Monica
Steve Turner Los AngelesSullivan Goss Santa Barbara
Sundaram Tagore Gallery NY/HK/Singapore
Tamarind Institute Albuquerque
Tandem Press Madison
Tomio Koyama Gallery Tokyo
Traywick Contemporary Berkeley
Upfor Portland
Wildwood Press St. Louis
Winston Wächter Fine Art Seattle/New York
Woodside/Braseth Gallery Seattle
ZIEHERSMITH New York
Zürcher Gallery New York/Paris