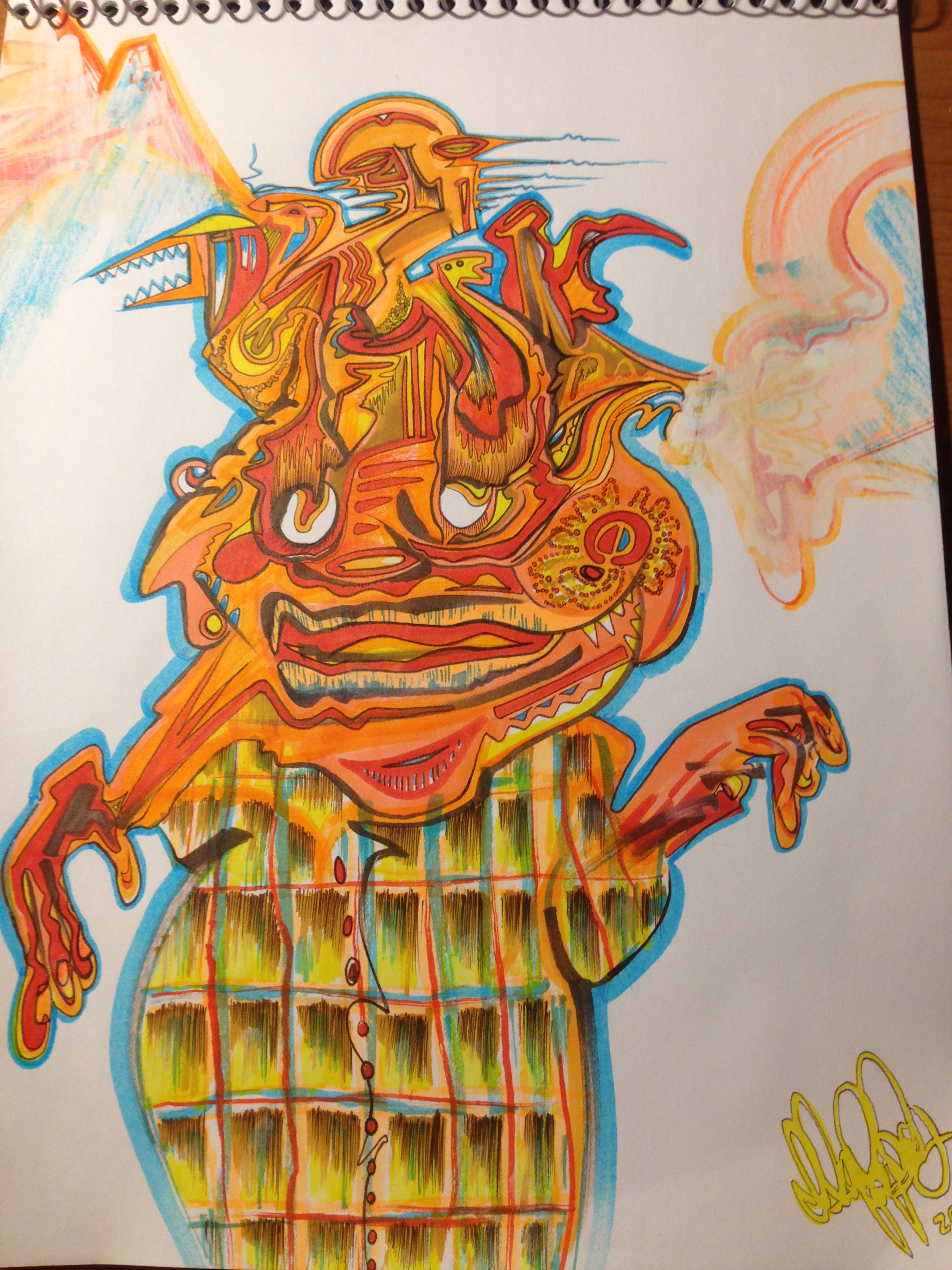 ♥ Illustration by Ilan Paplanus ♥ Poetry by Dominic Fonce ♥
My heart tears not being around you.
And if that's sappy,
I should change my name to Arbor,
And yours Amber,
Cause I'll say it again.
My heart can't function when I'm not around you.
I only worry,
Cause you could be gone.
I could say the wrong thing,
And fuck me, right? You're gone.
Shit can be so fucked up.
I mean my dad's passing
Instilled a blockage in me.
Now I think anyone could be gone at any given time.
Fucked up, isn't it?
But, let me reiterate.
Fucked up, innet?
No, wait, how fucked up is it really?
It's as fucked up as wearing your dad around your neck.
And remembering all the good times with him,
Like changing his diapers.
It's as F'd up as,
All burglars deciding not to steal,
And if the value menu wasn't actually a good deal.
And if Southern Hip Hop wasn't that Trill.
It's as bad as decaf coffee.
And bacon that isn't crispy enough.
Or if the Abominable Snowman lived in Arizona,
And was drinking a Lipton,
Instead of an Arizona.
Yeah, it's that bad.
So, let me be sappy,
If it makes me happy,
Cause this shit's fucked up as Hell,
And I need you to keep me sane.