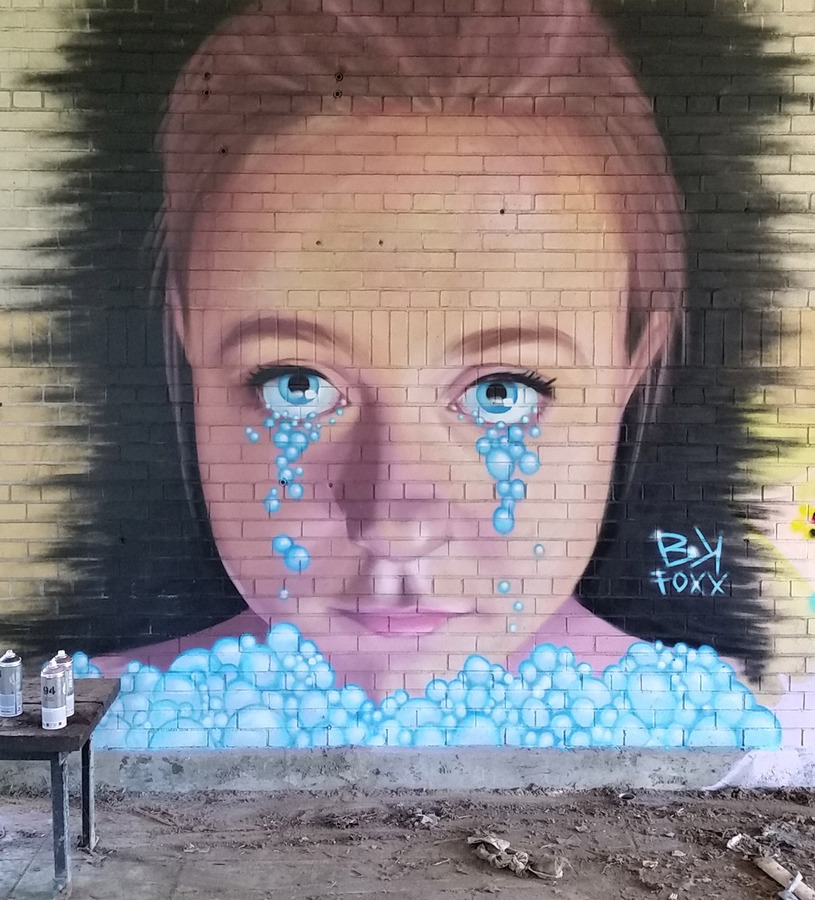 Street Art by BK Foxx ↔ Poetry by  ROBERT  NAZARENE
Slip
If it weren't
for re-jection
I wouldn't have
no jection
at all.
Except for maybe
in-.  I could
always find
the needle
in any haystack.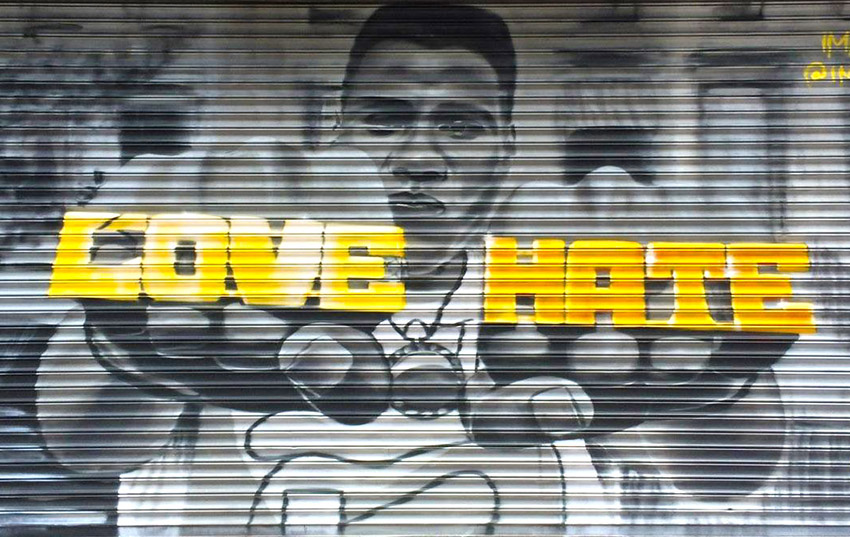 Serpentine
A deadly rattler succumbs to a speeding
car.  Its driver divines courage from an empty
twelve-pack tossed rapid-fire into the ditch
at a velocity of 85, an elevation of 3 feet.
His calling card is date rape     rape     rape
His victim asked for it, led him on, loved every
minute…(you know all the coiled excuses.) One
day, then the next silts in.  Then, a snake succumbs
to a passing car.  Anger has its edge, its limit—
and what is lovelier than a woman's smile?
Answer:  a two-legged serpent, writhing in the street
from a deadly belly-shot.  No,
not the quickest of deaths—slow—
but so excruciatingly, satisfyingly so.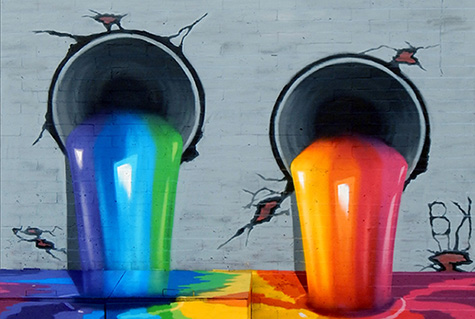 ROBERT NAZARENE founded MARGIE/The American Journal of Poetry and IntuiT House Poetry Series where he was the recipient of a publishers' National Book Critics Circle award in poetry.  His first book of poems is "CHURCH" (2006).  A second volume, "Bird in the Street" is new in 2016.  His poetry has appeared in AGNI, Callaloo,
The Iowa Review, Journal of The American Medical Association, The Oxford American,
Ploughshares, Salmagundi and elsewhere.  He was educated at the McDonough School of Business at Georgetown University
See more Street Art from BK Foxx at bkompleted.com