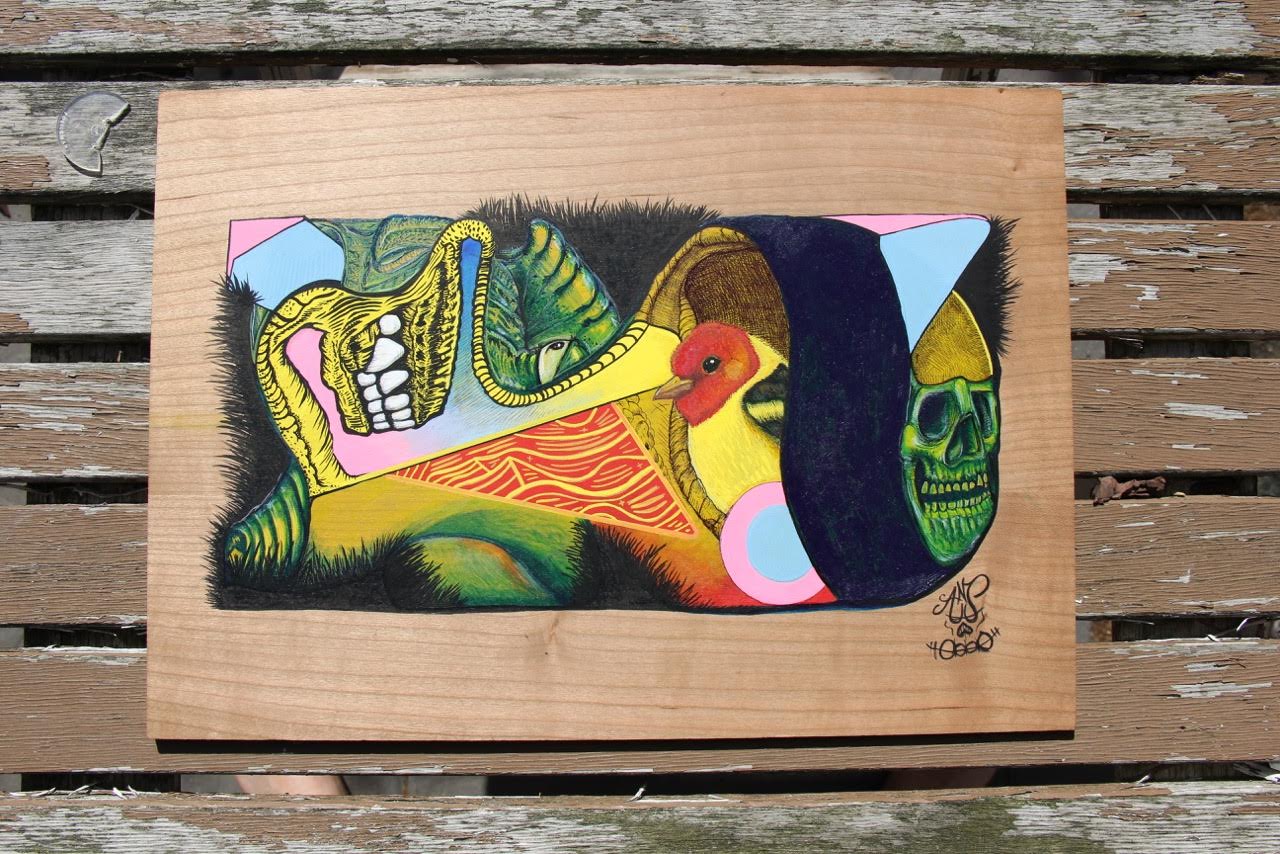 Art by Anthony Perez Ø Poetry by Yuan Hongri
(Translated by Manu Mangattu)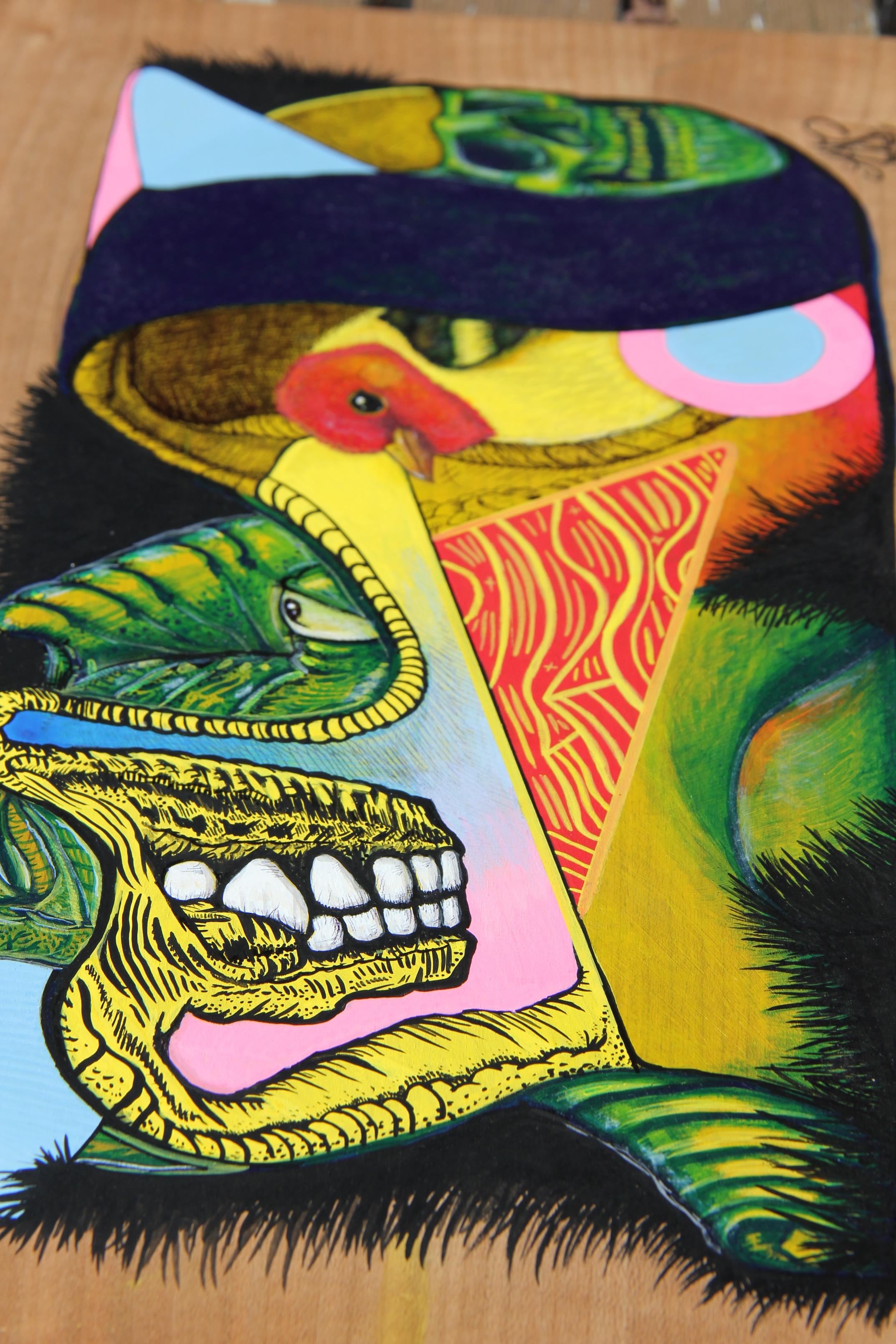 I live in the very eyes of the stone
I am the light of the light,
The core of the universe.
Out of water and fire I emerge
Yes, churning water, turning fire.
There was a time, in black and white, when
The space of the galaxy was resplendent with colours.
The world is a book of dreams
The city of the future is above the clouds.
The prehistoric giants thence I saw
They are solemn as mountains
Living in the city of gold, transparent in body,
Synchronous with the sun and the moon and the stars.
2015.1.7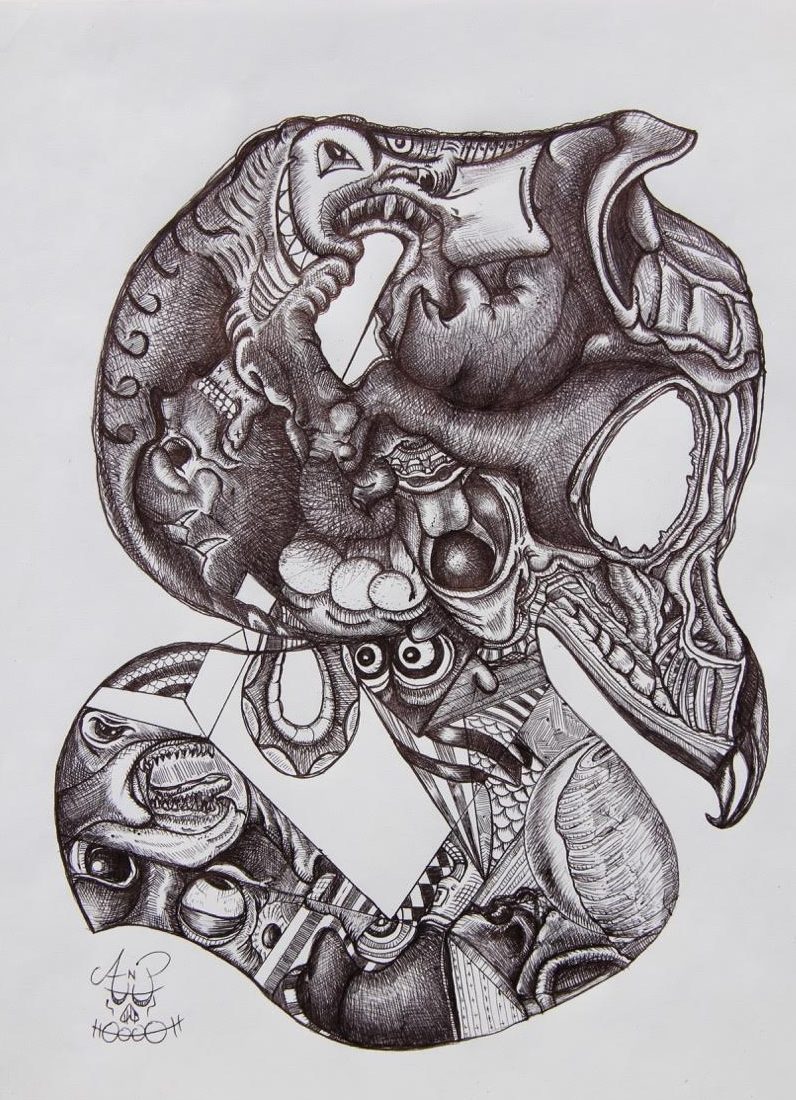 史前的巨人
我在石头的眼睛里居住
我是光之光 宇宙的中心
我幻化出水与火
于是有了时间 黑与白
五光十色的太空之星系
世界是一本梦幻之书
未来之城在云朵之上
我看到史前的巨人
他们庄严如山岳
居住在黄金之城
透明的身体 旋转日月星辰
2015.1.7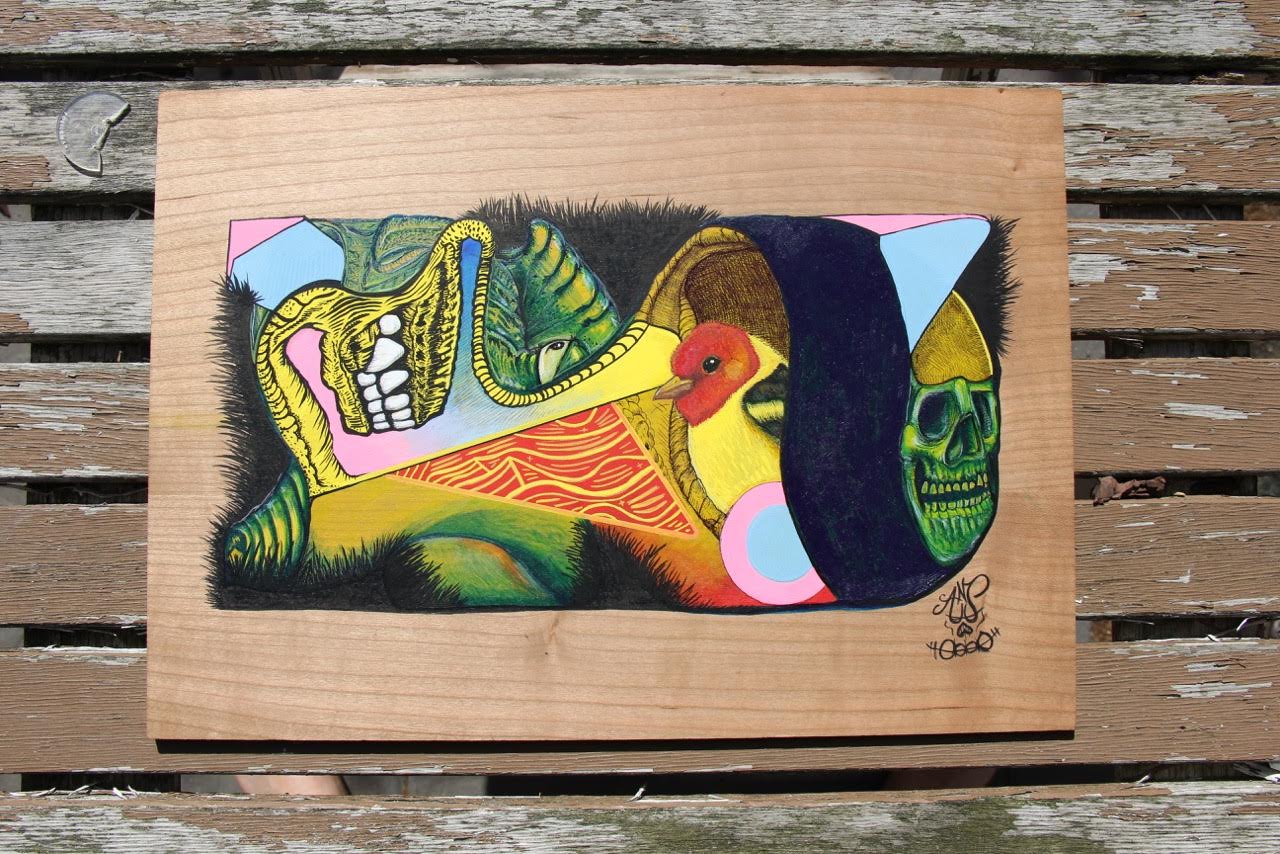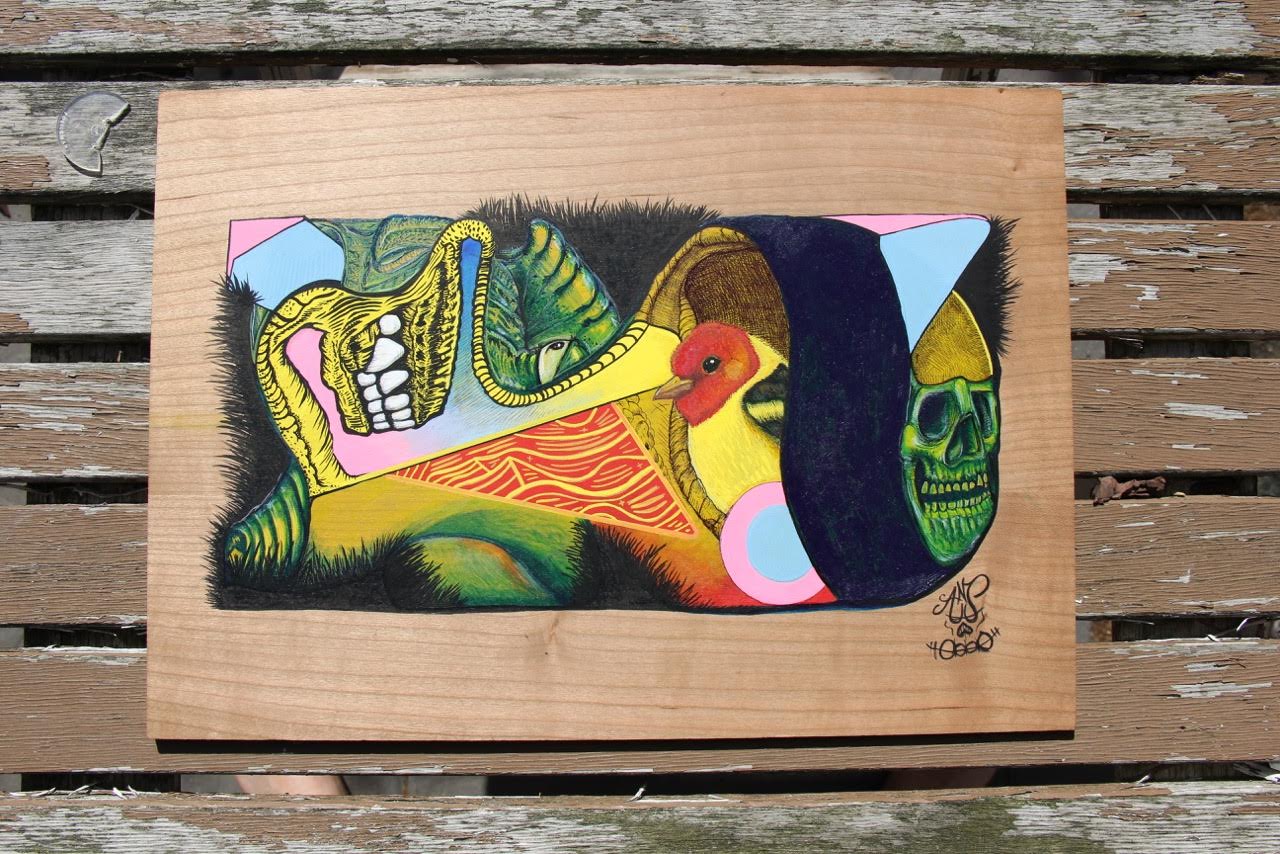 The Coast of Time
In the pink and white golden words
Of the day outside the garden of gods
Is the hometown of thy soul.
Far before the world was born
The prehistoric giants in gold
Engraved the epic of times to be born
To tell thee, from outer skies the city of the giant
Will once again come to the coast of time.
2015.1.17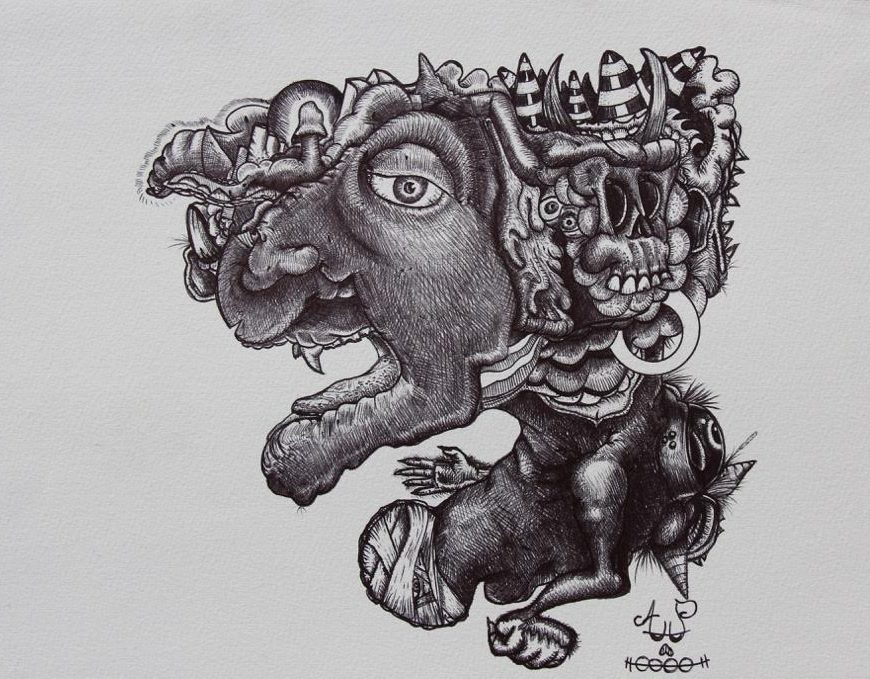 时间的海岸
粉红色 白色 金色的词语
来自天外的诸神的花园
那儿是你灵魂的故乡
这世界还没有诞生之前
史前的巨人在黄金之上
镌刻一部未来的史诗
告诉你天外的巨人之城
将再次来到时间的海岸
 2015.1.17
Poet Bio: Hongri Yuan, born in China  in 1962, is a poet and philosopher interested particularly in creation.Representative works include  Platinum City, Gold City, Golden Paradise , Gold Sunand Golden Giant. For Hongri, Buddha or God is but the respected name  of the soul .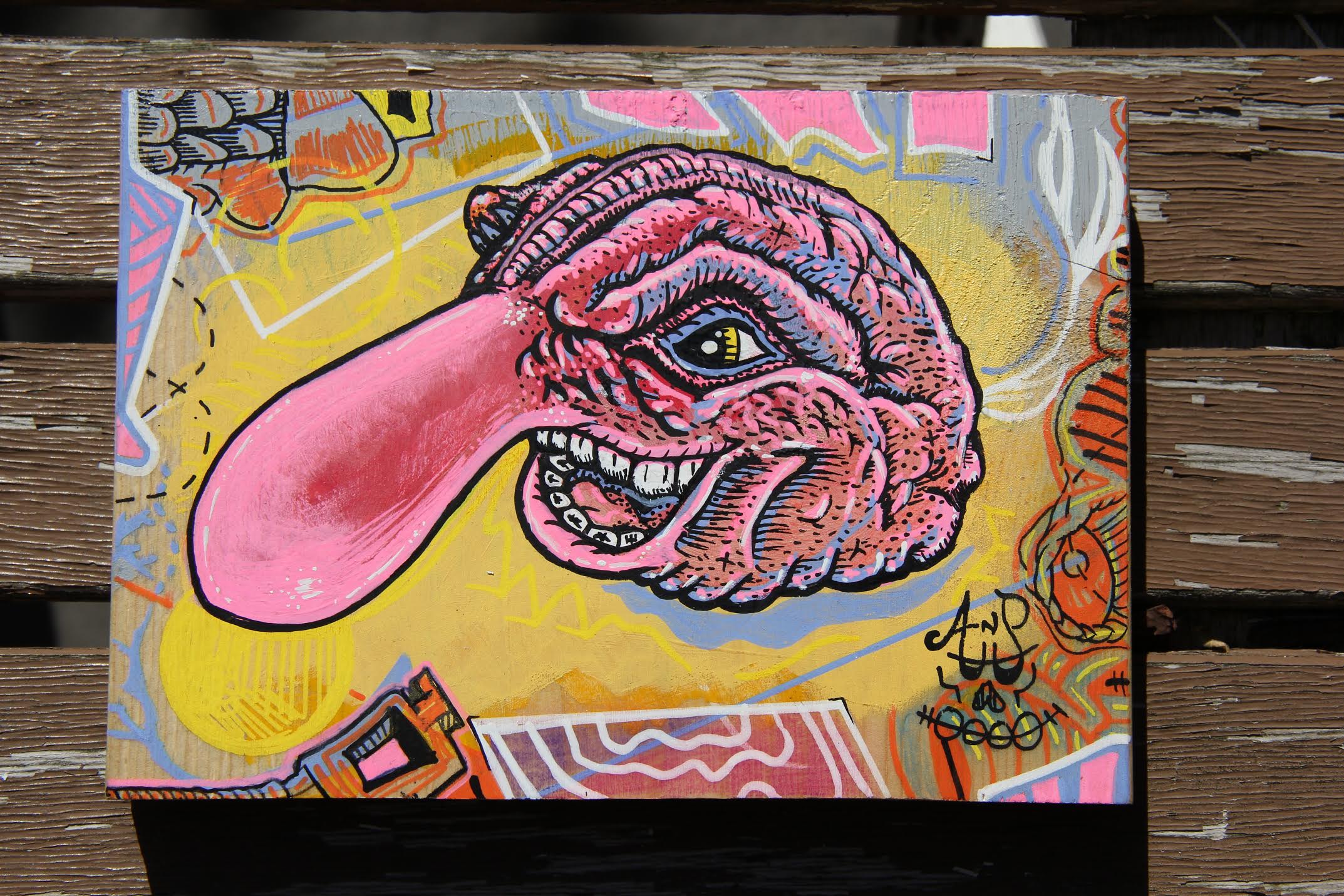 Artist : Anthony Perez @anpimple
 "I am originally form Southern California but now reside in the BEAUTIFUL city of SEATTLE.

I have always been entertained by how an assortment of markings on a surface can ignite others to project their own feelings and ideas of what it all means.

I prefer to work with a black ballpoint pen on a sheet of paper but have recently starting using acrylic paint to add some color to my life.

I build my line work to flow so I hope it causes the eye of the viewer to not only follow these lines, without question, but allows for interpretation without criticism.

Shit. I dont even know what it all means…I just arrange lines in patterns that suit the need. "