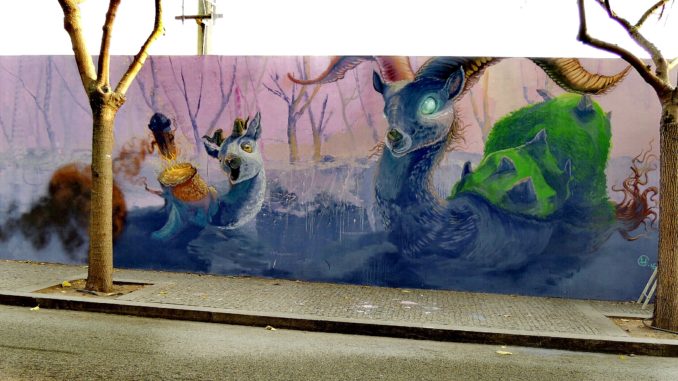 Fernando Bastos from @urban_art_porto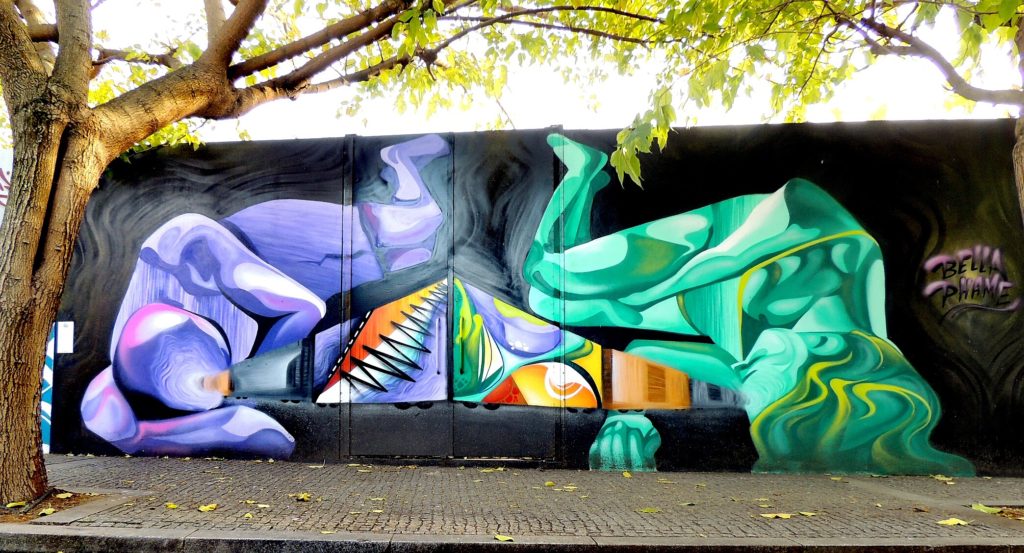 If you intend to visit the second biggest city in Portugal you should be ready to enjoy good food and wine , the famous Oporto Wine have their cellers here , on the left bank of Douro River there are plenty of good tasty spots of this precious .
The city itself is very beautiful, is one of the oldest European centres, and its historical core was proclaimed a World Heritage Site by UNESCO in 1996.
We can find a large number of very good artworks all over the city from Portuguese artists but also from international ones , however nearby Porto , in a place called Senhora da Hora , very easy to reach it , there are plenty of tram lines which links city center with Senhora da Hora Metro station , we can find Movimento Flash ( Flash Movement ) , this independent movement is curated by Filipe Granja and it started in May 2016 , every single month Filipe invites a different artist to paint and give color to a small part of the Football stadium wall of the local team .
@HYPERLINK "https://www.instagram.com/doresdefome/"doresdefome was the first one to be invited and it's artwork ; " O Errante " , reflects someone who always travels without a destiny , always guided by the train lines , which will show him all the world ,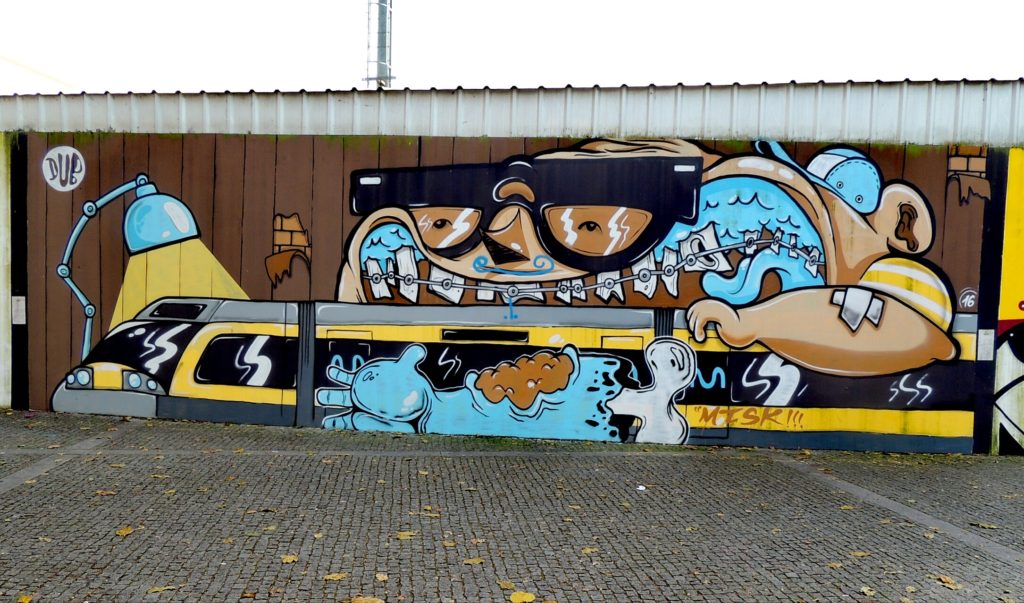 " Metro " was the second artwork made by @feio_porco_mau , this is a project that portrays a geek kid who loves small trains but it is also likes a parody due to the relation between trains and graffiti.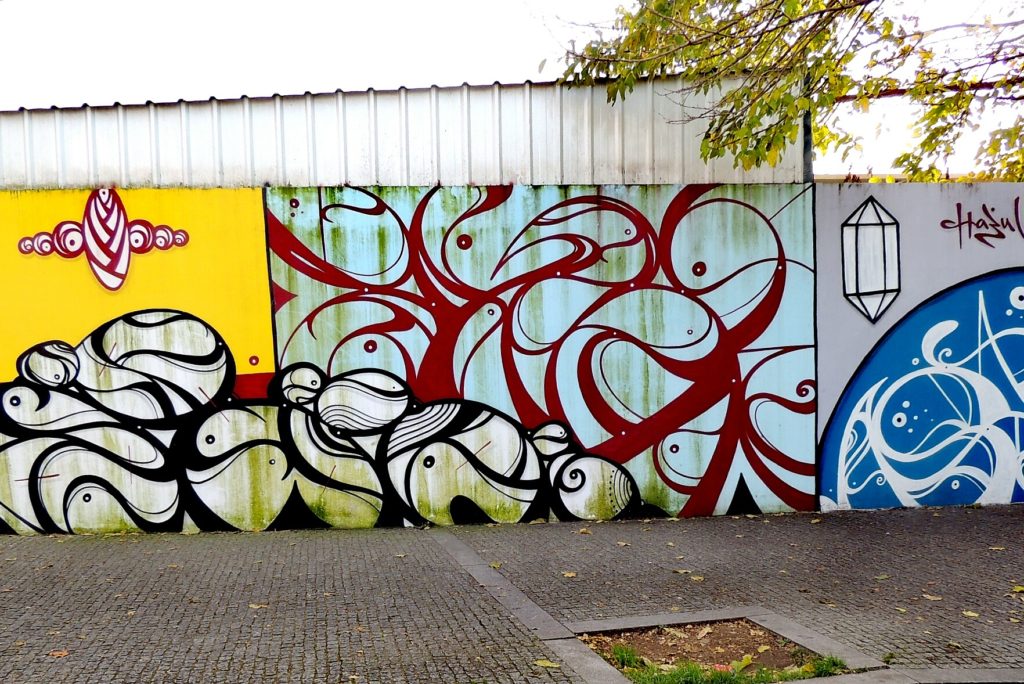 Hazul
The third artwork was made by @hazul, a very wellknow Porto artist, we can find a lots of his artworks in old part of the city , this one is called " Outrora " and is a reflection between elements and time .
The first international artists who came to Flash appeared on August ; the Brazilian @bellasrio and the American @justinphame made " Trains on the Brain", this artwork depicts a man and woman lying down, facing each other, with a train coming out of their heads, as if sharing the same dream.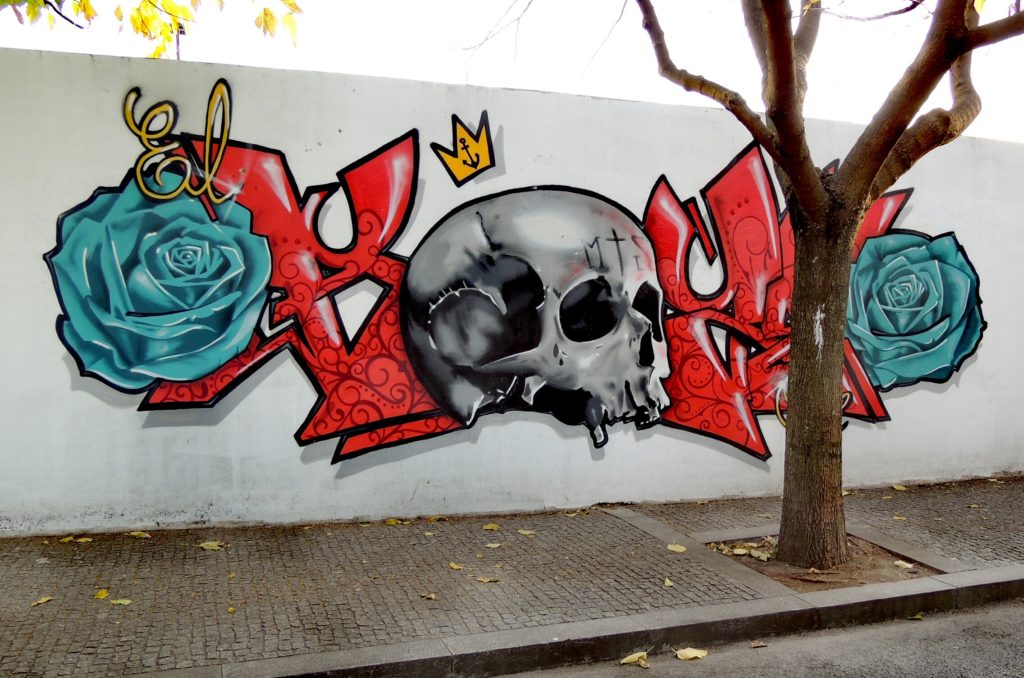 "El Boze One" artwork was made in  September by @pauloboz ,  this artwork tries to reflect artist lettering style as well as it tries to bring some expressive figures to his lettering.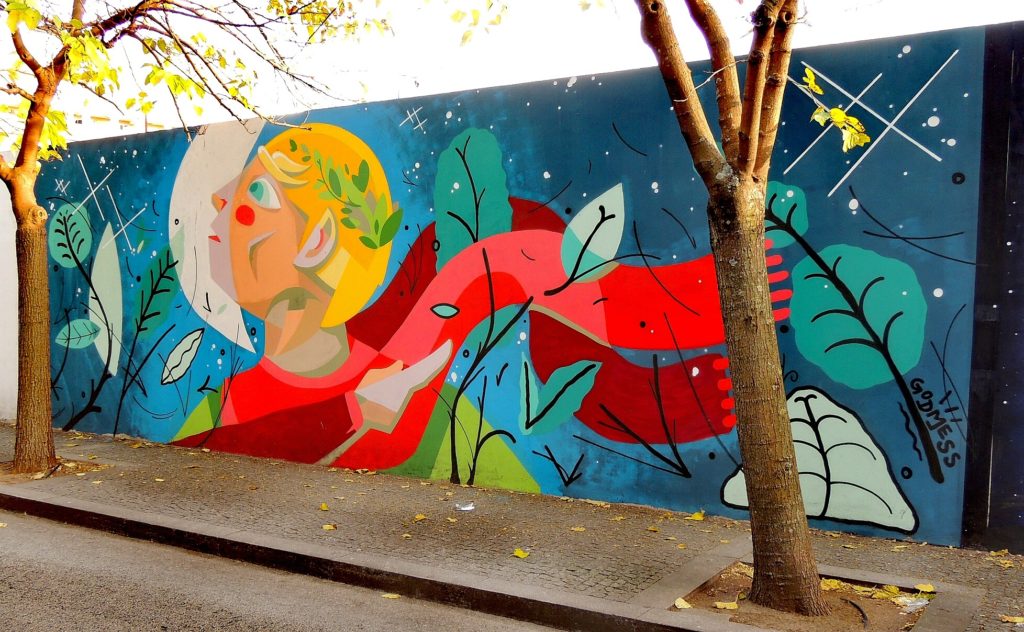 The Porto artist @godmess made " The Prince " artwork in October , and in the last two  months of 2016 @marianaptks and @heitorcorreahc made " Concreto Abstracto " and  "Sabat do Saber" , with Mariana's artwork the artist makes a question to all of us ; What is concrete and what is abstract? The answer to her question arises within each of us, incited by the inflamed colors of a reinterpreted cosmos, whose fragments hover on the threshold of dimensions. At "Sabat do Saber" , the artist was inspired by a Portuguese novel " A Rosa de Paracelso", by Jorge Luis Borges, this novel represents a celebration moment to the value of learning and learning along the way. A communion of thanksgiving for every step made, and every slip; achievements and failures. Extremely opposed to the alienated cult of the law of the least effort, empty of dignity, the scene is based on a stimulus of encouragement to ethical character, meritocracy, and recognition of the love of life and nature.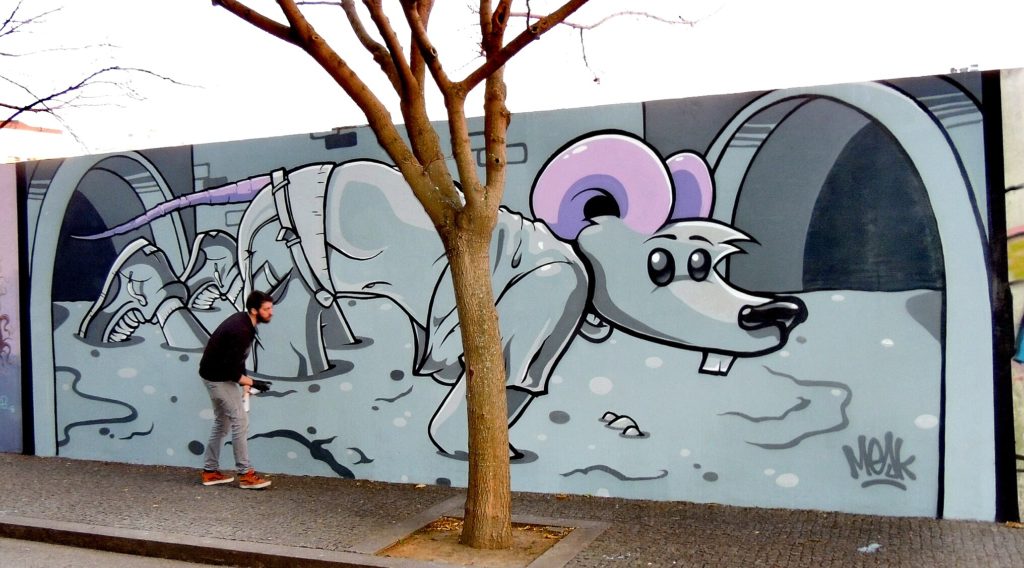 In the beginning of 2017 the artist invited was @mesk85 , a very well-known artist in Porto due to his mice all over the city ; this artwork " O Caminho " try to show us that the The right path is not always the right one.
Well , who comes next ? Filipe didn't told us , but for sure he will give a chance to someone from the neighborhoods and the artwork will have a message to all of us .
I hope you enjoyed this description and also the photos , if so , Filipe and Porto citizens are really keen to receive you all ….