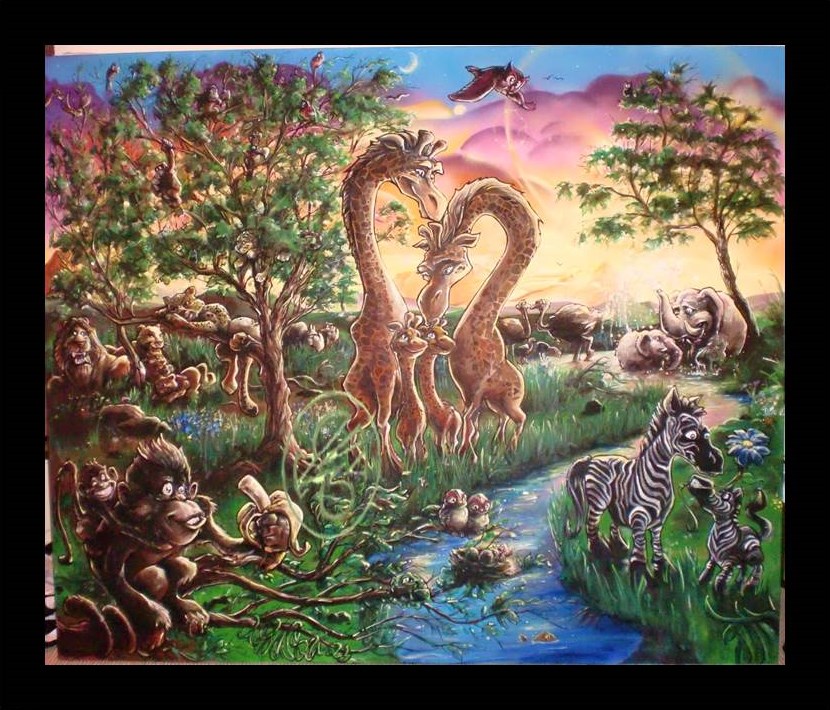 Art & Poetry by kerry rawlinson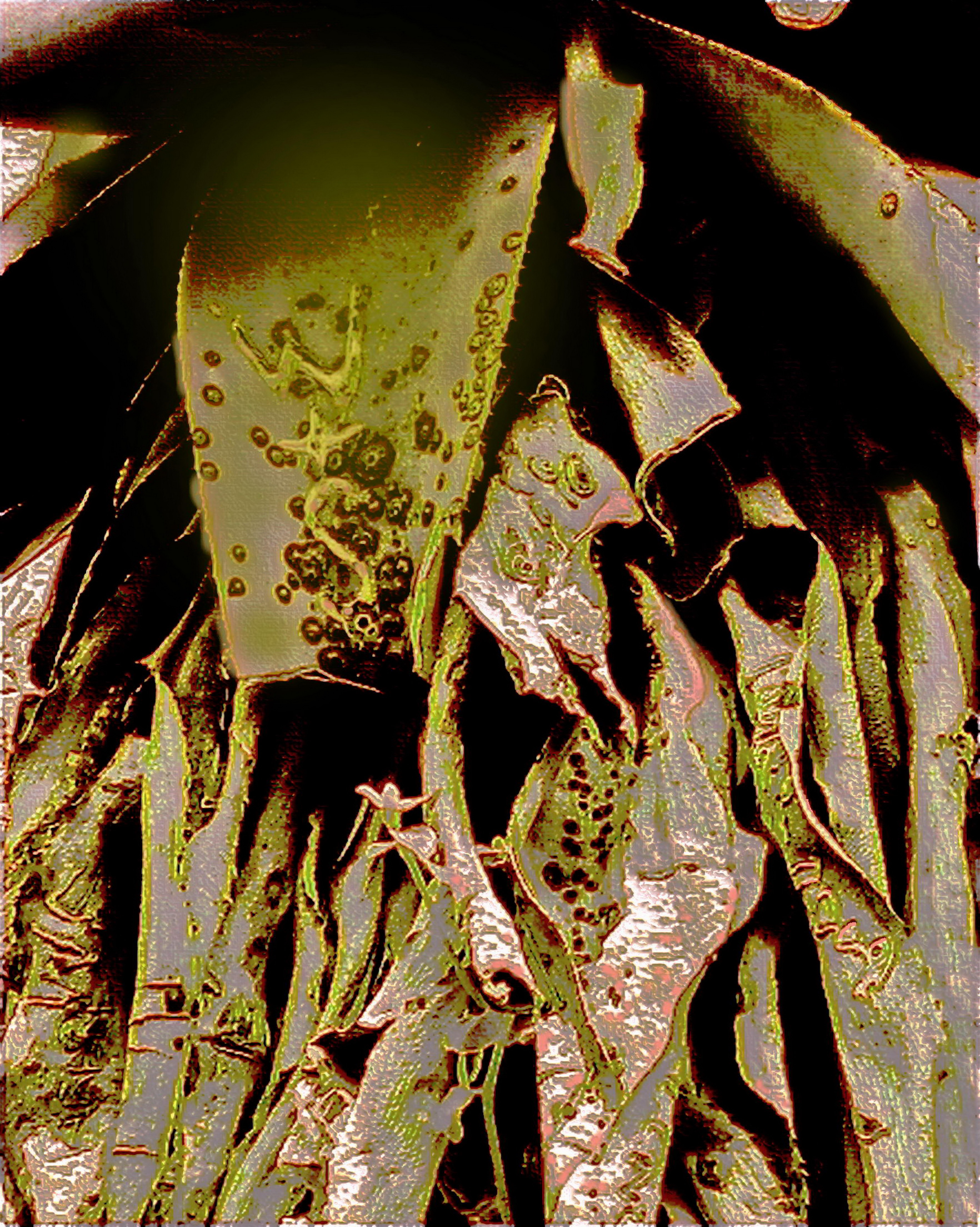 They bleed in sticky sap
from initials and shapes
engraved spontaneously with stick,
key or pocket-knife into naked
phthalo green flesh-
places; names; declarations and dates
pungently dug.
Inscribing papyrus is visceral:
Moses was here, along with Kilroy and any
simpleton or saint ever since
gouging devotion into woody tissue
or pulp; etching ivory, bone and bark;
tablet and diary and i-phone to insist
I'm not anonymous or ephemeral!
I exist!
Here's my mark!
But as the yucca's active manifestos
desiccate, livid sets of
letters and messy connections
are rejected to accept
another, surgically inserted
above another;
some prior Chosen One
dries up beneath the next lovers;
a newer date replaces someone's
previous fate,
'til we ourselves become
the medium,
a lexicon of memory satisfyingly
scratched into the living layers
of our inner skin,
atrophying.
---
young boy

a young boy squats atop rust-cracked dirt
waiting for the wire-strung bus,
pressed shirt spotless, blue backpack slung
with one glad-wrapped, white-bread sandwich,
two chewed pencils, a paper-curl of ground-nuts
and his first careful notepad.
His nyina nipples a wide-eyed babe
wrapped in neon chitenge.
White lady crosses the third-world
street on western feet. They both greet:
smiles that speak in the mother-tongue, cognitive
global lingo for "lovely".
Young boy, deciding on his man-skin,
clad in worn-soled shoes, spit-shined,
grins for my Nikon; then leaps high
for the lame church van, enthused for
eager first-world teachings in the meagre school hut,
thatched rough as an old man's hat;
and I
don't know…
how far have we really come?
how far has he
to go?
nyina –             his mother
chitenge –         length of fabric that Zambian women wear, also used
to transport items, including babies 
---
Decades ago, kerry rawlinson gravitated from sunny Zambian skies to solid Canadian soil. Now returned her muses an unmitigated optimist, she's the winner of Postcards, Poems & Prose's "drawkcaB" Contest; was a finalist in Ascent Aspirations; Mississippi Valley; Malahat Review Open Season and Hawai'i Review Contests; and long-listed for 2015 National Poetry Contest of the UK. Poems, some with artwork, accepted by: Midwest Quarterly; ditchpoetry; 3Elements Review; Main Street Rag; Unshod Quills; War, Literature & the Arts; Codex. amongst others. Photo-artwork publications: Qwerty; WaxPoetry & Art; Adirondack Review;AColorProject, Five on the Fifth; The Peachland View front page, Nov. 14, 2014; Peachland Art Gallery Exhibition.