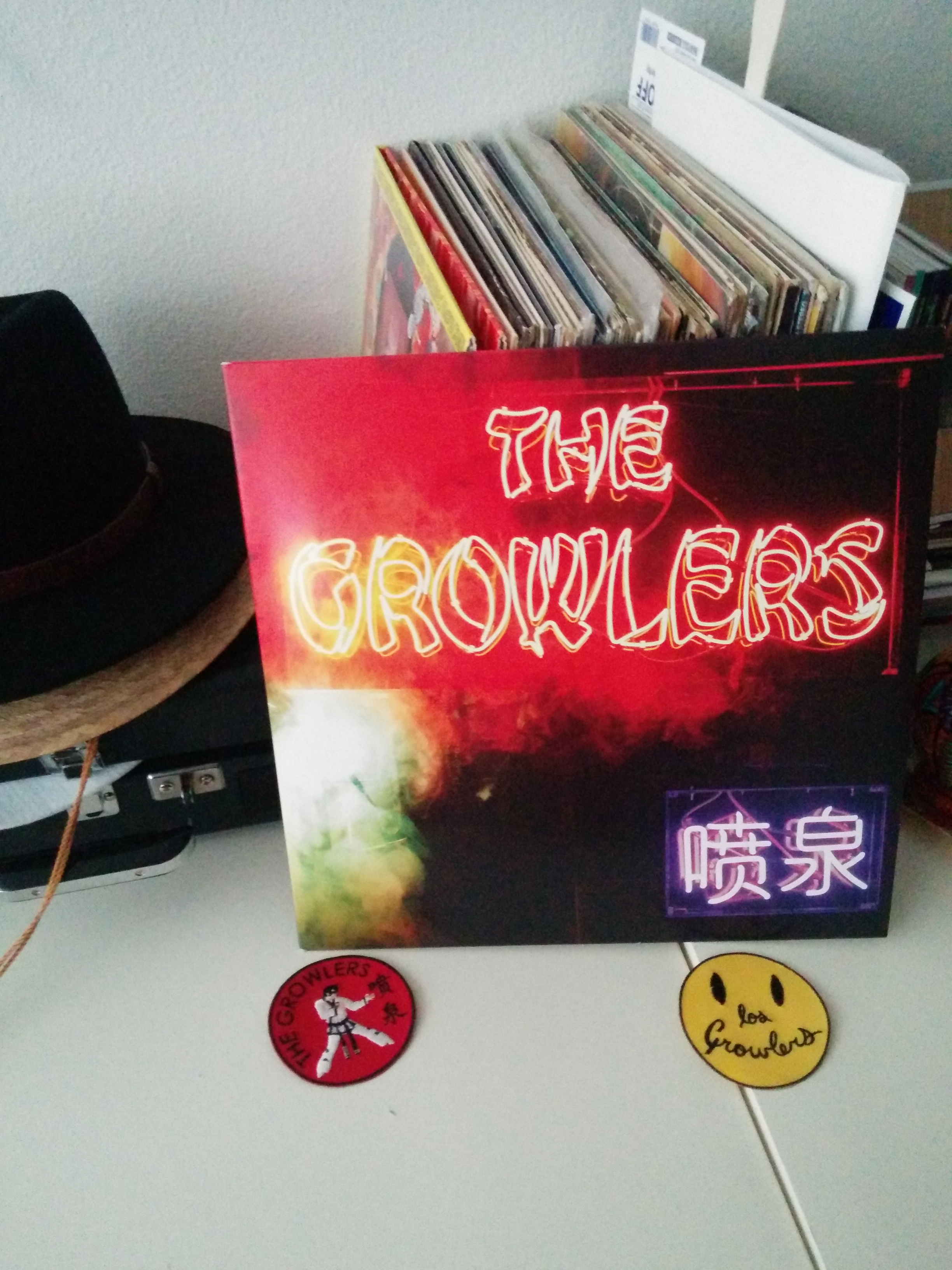 A True story……
It's crazy because the first time I met Brooks Neilson (Lead singer of The Growlers), it was at a small bar that happened to be like east of Palm Springs.   A really small place called the 8 ball, it was not a venue.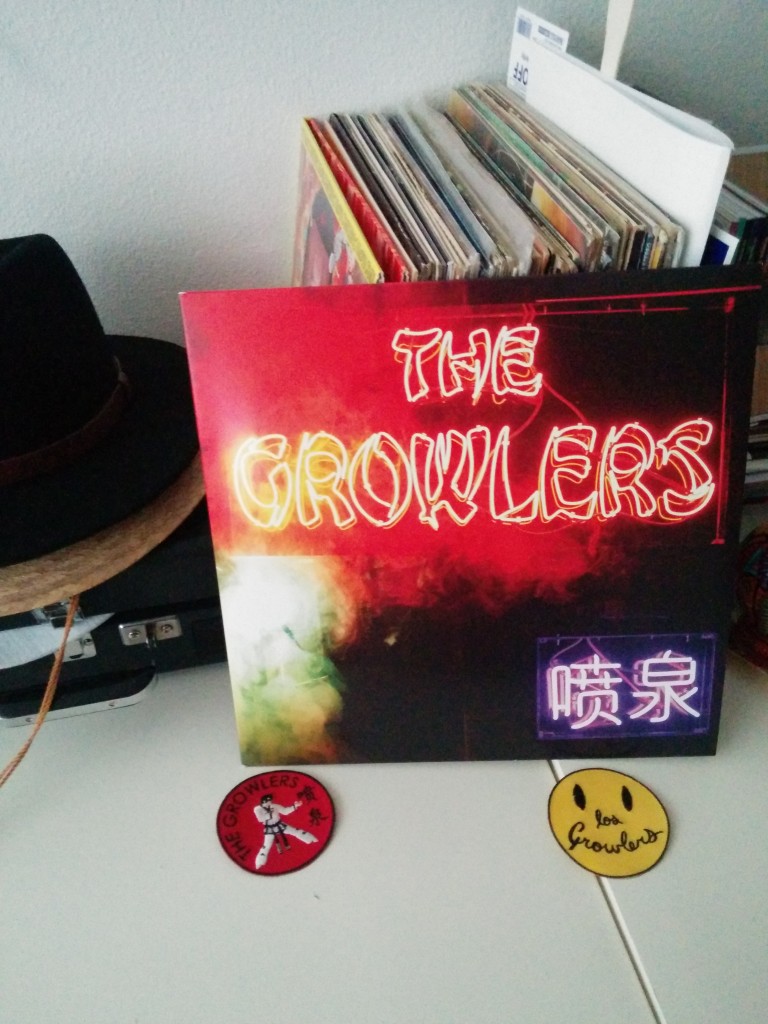 It was just a corner, inside four walls that could hook up three guitars, an organ and some drums. No decoration, no super hot girls wearing los growlers pins or badge patches, just pool tables, beer and a hungry ATM machine. My friends and I played pool, I kept winning because I actually know how to shoot. Seeing that my buddies were 19 at the time, I had to buy their beers, but they provided everything else. Shortly after our pool game, Scott, Kyle, and their old drummer came into play pool also, right next to our table.
I was new to the band but I noticed they were taller than the average 19 or 20 something in the building. I introduced myself and they told me to enjoy the show or something of the sort. Cool dude shit. That was my first show, but they totally shredded that little bar, it got so hot in there and we were dancing for (what felt like) centuries. It was beautiful, I was happy. Very intoxicated, very fun and beautiful. I was happy.
  "Seeing that my buddies were 19 at the time, I had to buy their beers, but they provided everything else."
I saw them (Growlers) at Pacific Fest in Orange County, we got in a car accident right in front of the main entrance. We should've made the papers, It was a huge accident, there should be an article in the OC weekly. Big festival, big accident, after that I also met Toro y Moi and saw Snoop Dogg perform. Great festival. We didn't know how we were getting home. And before we go any further, backtracking to the 8 ball bar, the growlers set was over and we were stoked on them, of course they already have a local celebrity status with us but they're still for the people. Just the way they carry themselves, their demeanor, the confident weirdness. The Growlers always hangout in the city before their shows; my friends and I noticed this, and always dreamed of cruising around with our girls and each other. Although it's never been tangible for us. That should make someone want to listen.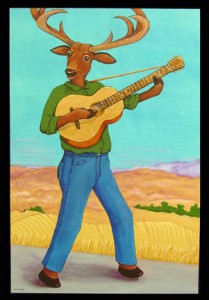 Right before they exited the room, I remember Brooks, and he turned to look back at the crowd and I was staring at them the whole time they were leaving like I'm witnessing a rocket take off, and I didn't know if I made eye contact with Brooks or not, but I just through up a Hang Loose sign in his direction and he reciprocated the signal and I just thought 'awh man, these guys are fuckin' awesome.' The definition of cool of today, or even the '60s. (I chuckle when I say this to myself.)
"The definition of cool of today, or even the '60s."
An LA show, (at Henry Fonda Theatre) that was so packed, we all swayed together and only made room for a mosh-pit. That show was for a friends birthday that I have not seen in about 2 years now. I lost a Brixton hat that night.
So they played at Chop Suey, on Wednesday (10-15-14). They played tracks from their new album Chinese Fountain and before I go any further, please note – their music has always been dark toned. I can see how a new listener wouldn't care for their dark themed lyrics. But it's true that some people feel these ways and have these thoughts, so you can't ignore that part. I feel a close connection to the lyrics of 'not the man' a coming of age story about a narcissistic dude who is realizing some real shit about him… changing over time and loneliness that is encountered. I feel like Brooks, he has friends, so it's amazing how they (Brooke Nielson/Matt Taylor) come up with these lyrics, that I personally connect to, when they seem to have the life! It's amazing.
When I talked to him (Brooks) at Chop Suey right before they took the stage, I told him how 'Everything you guys are doing, it's really amazing, even Beach Goth Fest, I really want to go but sadly I'll be here in Seattle, but I know a couple of friends are going and they're stoked.' Brookes replied, 'Well yeah I'm a little worried, on how it's going to turn out.' After reading many interviews I know that he's a short answer type of guy but I could see the truth in his eyes, like a true fear. 'Well the first one was sick, I'm sure this one will be the same, your third time around.' He replied 'It's just a lot of hard work. ' And I understood his perspective, he's getting older now, he's got more things to juggle and he's being forced to work hard. So I totally understood, and worrying is not cool. It's not fun, because when we are younger, no one worries. That may be a place where real lyrics come from. Then I went to embarrass myself, by telling him I actually knew some of the same people he knew and I've been to their earlier shows, basically telling him how big of a dork-fan I was for the band. But how could I not. He's Brooks Nielsen, the fucking Jim Morrison of our day, Neal Cassidy at heart, and Kerouac with the pen, just walking around and doing him. That's why I think it's so important to go to your favorite artists' (or bands) show, especially if they aren't too 'big' yet. If you're discovering them and totally diggin' their style and what they're about, then you should try to get to know them, beyond the lyrics but in real life. If you feel that strongly about them, why won't you ever meet them? It's just like a fucking fairytale.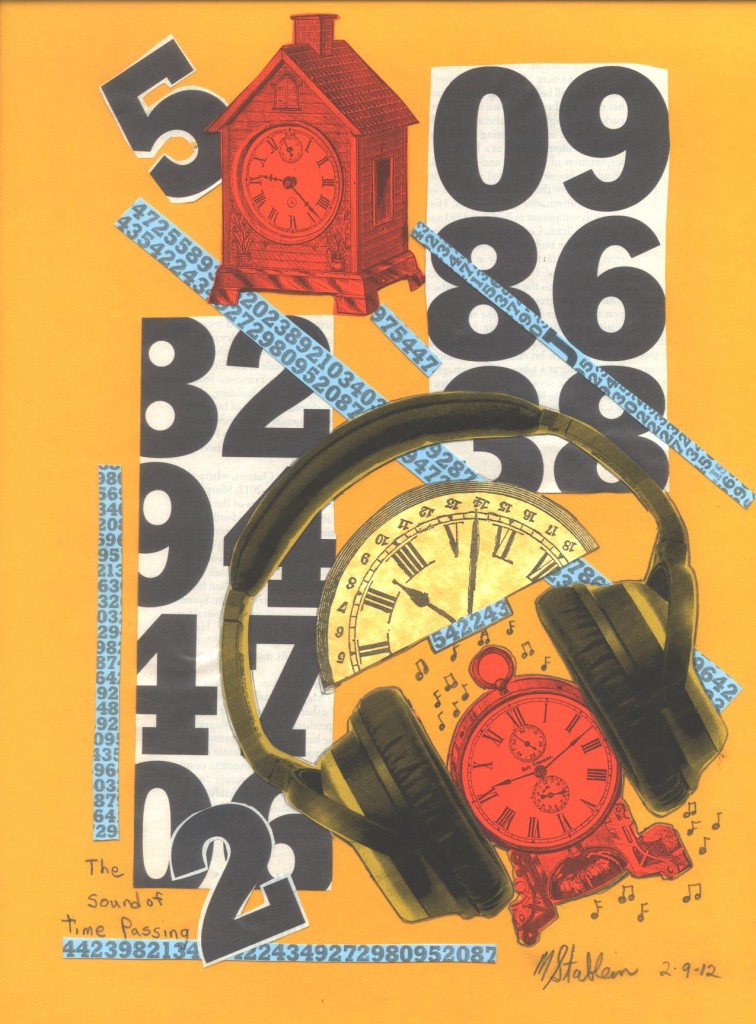 It's like I'm going through the same thing that Los Growlers sing about. When Matt Taylor started to play 'people don't change', it took me back to a good time when I would hear those lyrics but I wouldn't even care to think about them because I had everyone I needed around me, and I didn't want them to change, we just wanted to dance.
And now I want people to change. I think I want to change. Shit, people are singing this song to me. But I love Seattle though. It's a good environment to write, it's dark, just like a bar. A bar is a great place to write, not the fucking library.
If I was even partially sober, I would've been smoother when meeting Brooks, not just trying to show him how cool I was with the same people he's cool with. If I wanted to do that, I would've mentioned how I partied with Wesley Smith, a good friend of Matt Taylor (I chuckle at this thought). But who even cares, that's crazy. If I was really trying to show him how cool I was, I should've told him what I was conjuring up in my head and asked him for an interview but not for a paper, an interview for a documentary. A documentary on the Mystic Braves –which is an affiliated psychedelic surf band, some interview sessions. I'm thinking about this project with Shane Stots (Mystic Braves band member) who Brookes has said is a 'cool kid' and Brian Elliot (videographer/photographer). It would've been perfect, right after the hard work speech. I got a new idea.
I've always loved that scene; the beat scene, the hippie scene, my first interest came from learning about The Beatles in 5th grade. If I was trying to make him laugh I would've said, 'Hey Brooks, you said you think a girl should be strong with thick legs and big arms.' However, my girl friend believes that your girlfriend is a skinny model type OC girl. I think the same but I don't hold it against him. If you're interested in The Growlers, check out the third annual Beach Goth, Saturday October 25, at the Observatory grounds. My name is Tony, I'm black and sometimes I wear Supreme beanies to a Growlers show, and sometimes I wear a wool Brixton pioneer hat.
Anthony Lewis (Seattle, Washington)