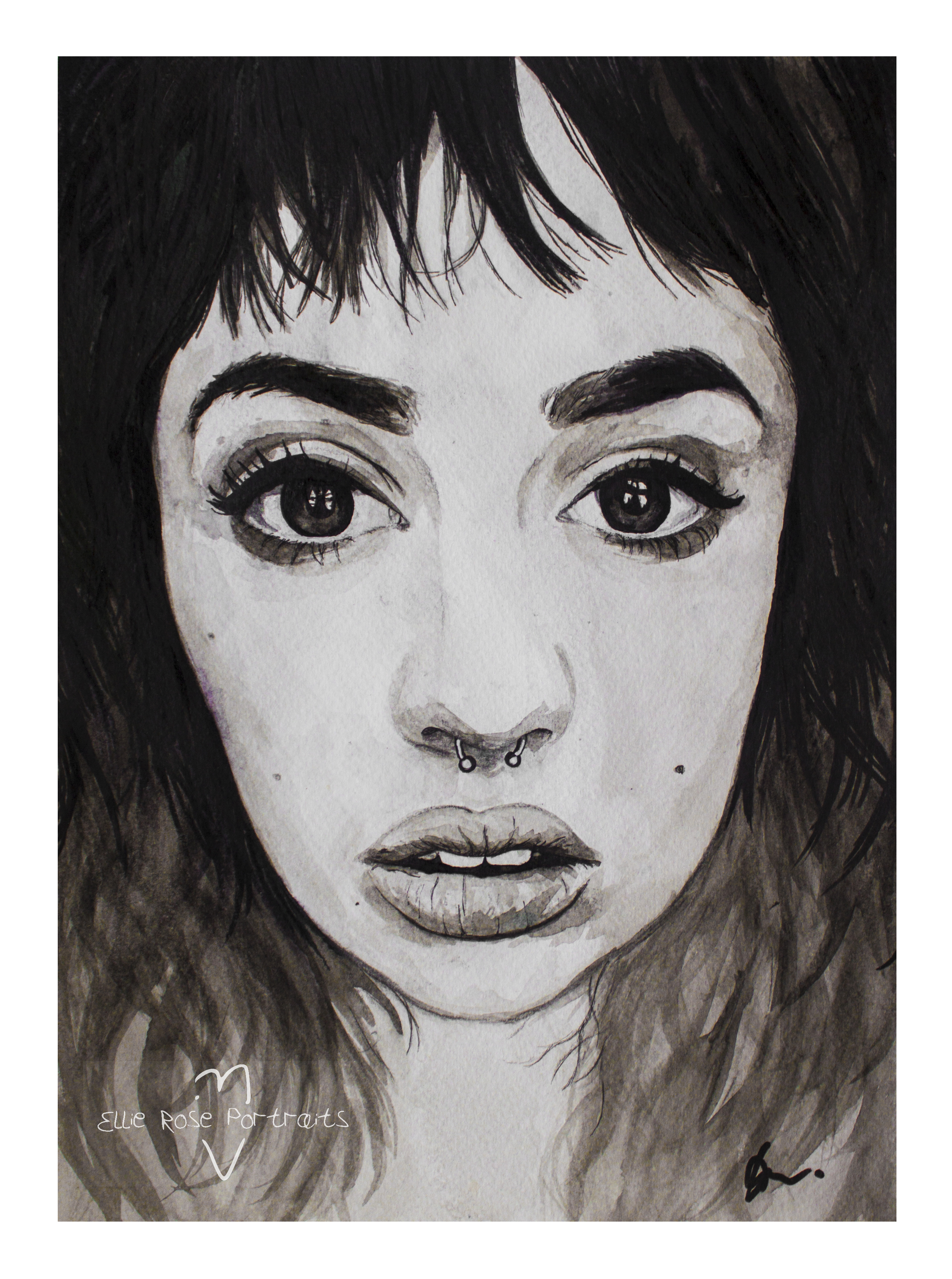 Poetry by Sheikha A. ς  Art by Helen Lynch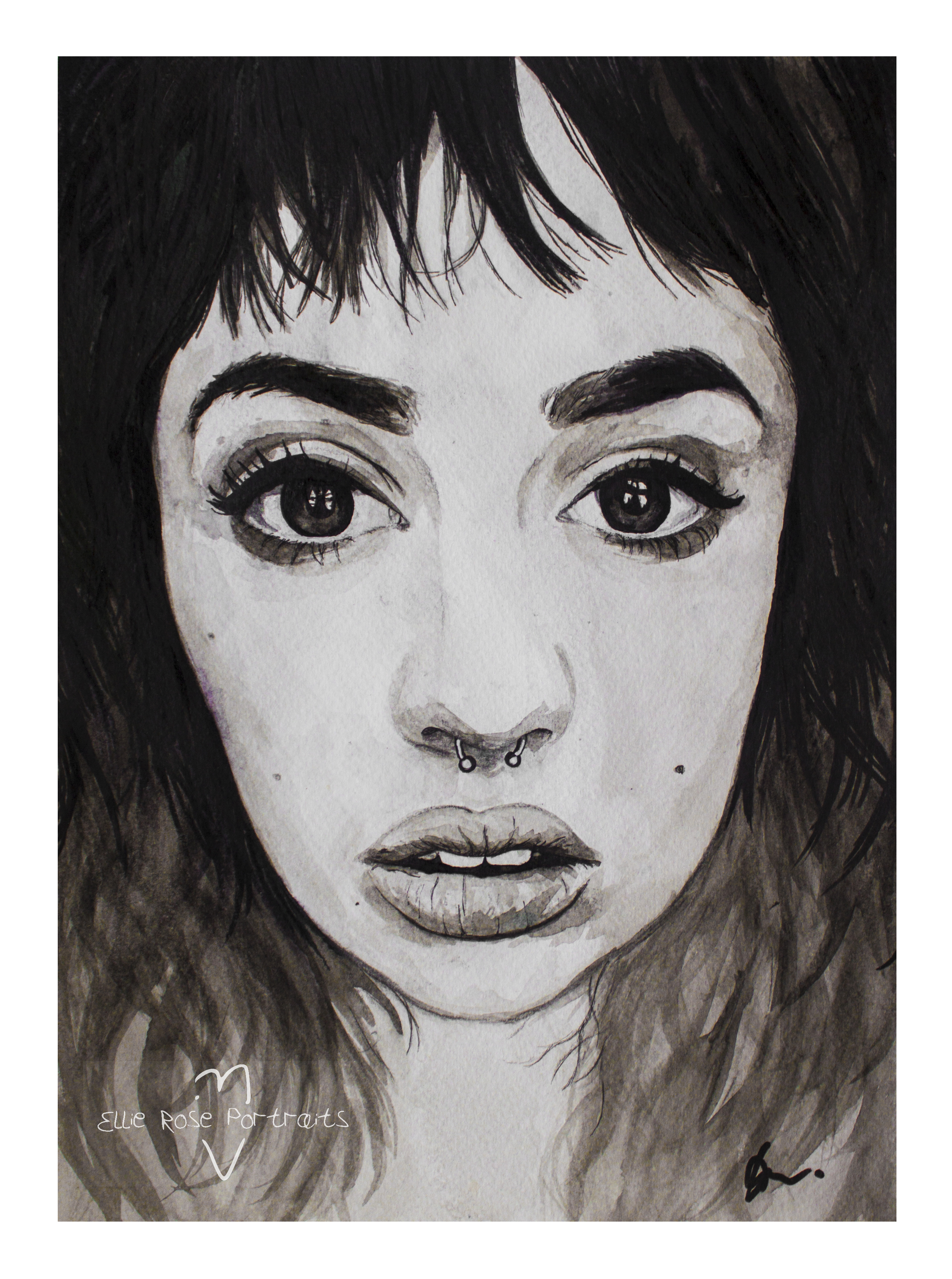 Hair throbs with the veins on my scalp,
it's hard to follow heartbeat anymore.
Her forehead has merged
with the nose on her face.
There is a madman who writes
grocery lists as pictograms
she has me married to,
wearing the same cream-pink lehnga
from the picture I remember
with my great aunt in it,
the presence of her yellow
moon to grasp my mother's mind
telling me there is a fate going by
my name with the god,
while all I think of is the wind
buried inside waterfalls –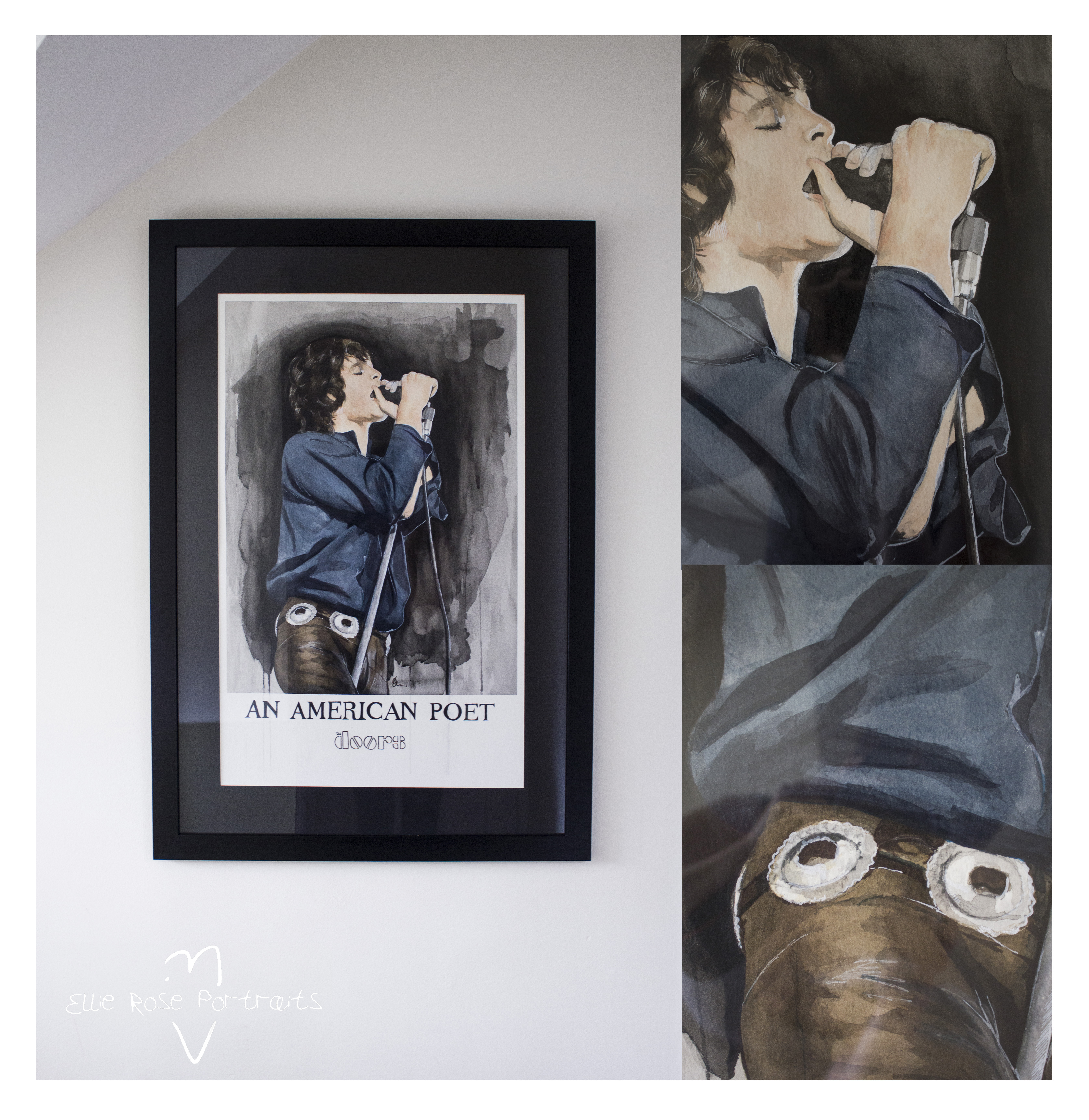 Floating Lights
It's different
when a seal quakes water.
Burning a map daily
to bring alive love
confused from absences,
it's different
smouldering phoenix
from damp lanterns
urging magic to work
like a script
fireflies on a dense night
stripping pheromones –
it's different.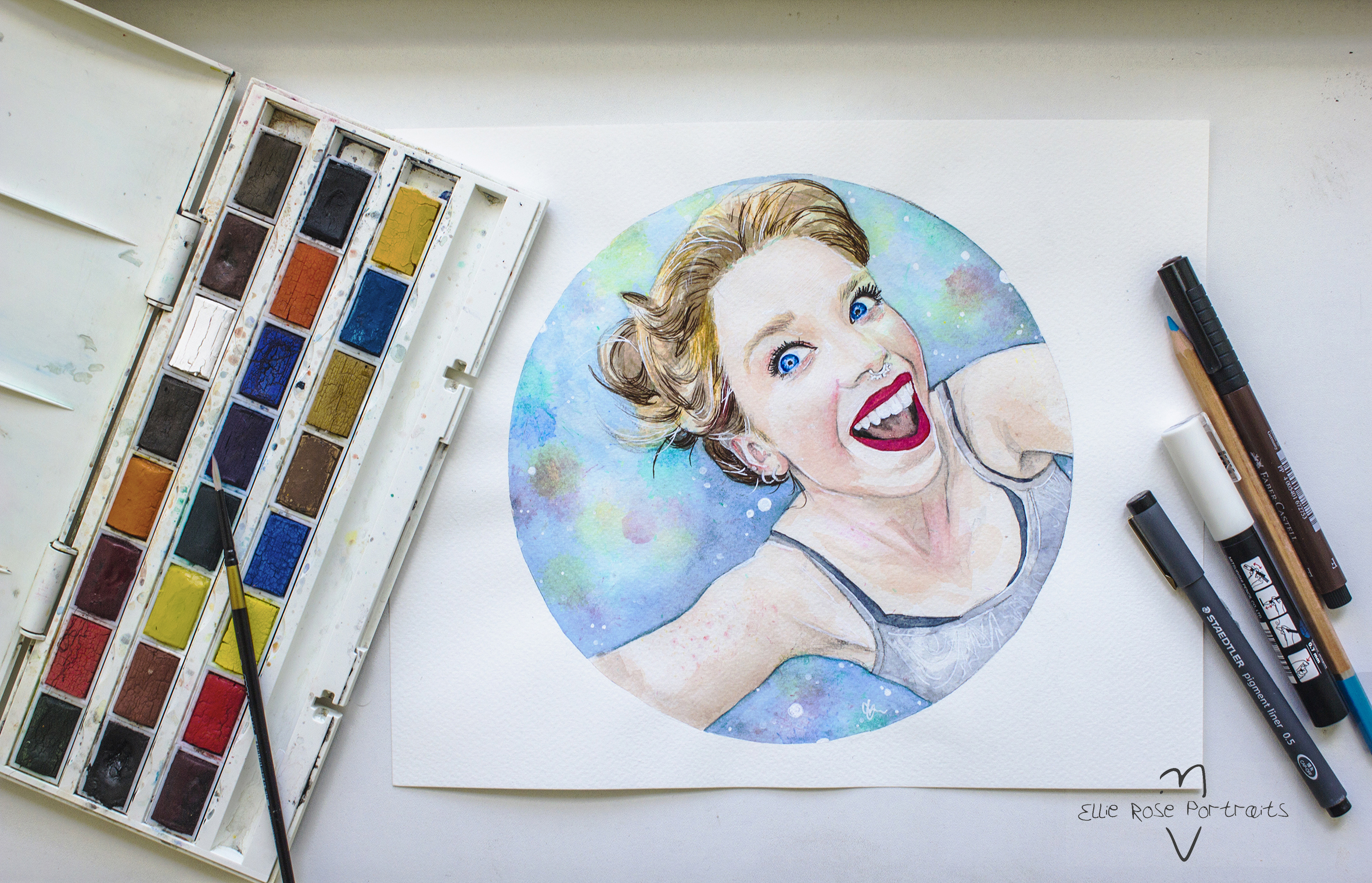 Skinfall
I have been making kites from paper
bending them over my head,
like rain-evaders from wetting the roots
from where tresses have begun to weaken,
I have folded delicate litmus in fours
only to smoothen back to open squares,
writing un-abidingly of flight: white ink
on wings of birds of homes in groves.
I have been reviving the days of skin
holding it together over a blank slate,
like a soul given a new house atop a hill
where grass cannot be chewed;
you will find decomposition here
in the layers between independence
and aloneness – I have marked them out
as wrinkles –
as the initiator that first tasted the apple
instead, growing a tree where seeds fell
from my mouth that bore more apples
man ate to stay alive.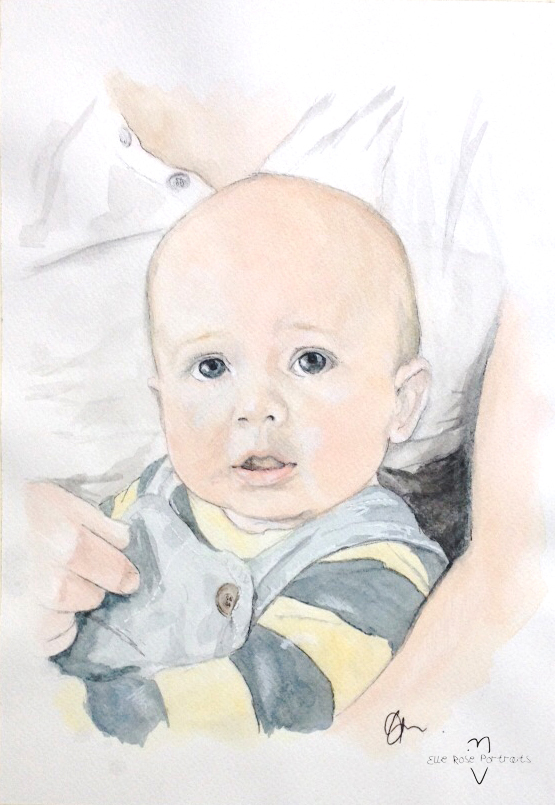 Capricorn
Split eggs on straw, a fledge drawn
wings first. There are tiny stitches
on the yoke of the night's shirt.
A holy man's wish for a turban.
Sturdy bones of an air-
perforated apogee. Gather these
fragments. Assemble my body.
There are more caves inside
a mountain than confessions
in ascent.
Insecure
is how love is written, what new
meanings – there is either skull or hymn –
blue lights of invisible shadows,
yet the heart trusts in miracles.
The ruptured iris is not a coincidence,
but the force from holding lies in
like a balloon of steel. The voices
have implied a revoking in return
for limitless time of waiting. Love is
a theme of the mind – bard and bird
drinking from a fountain of jackdaws.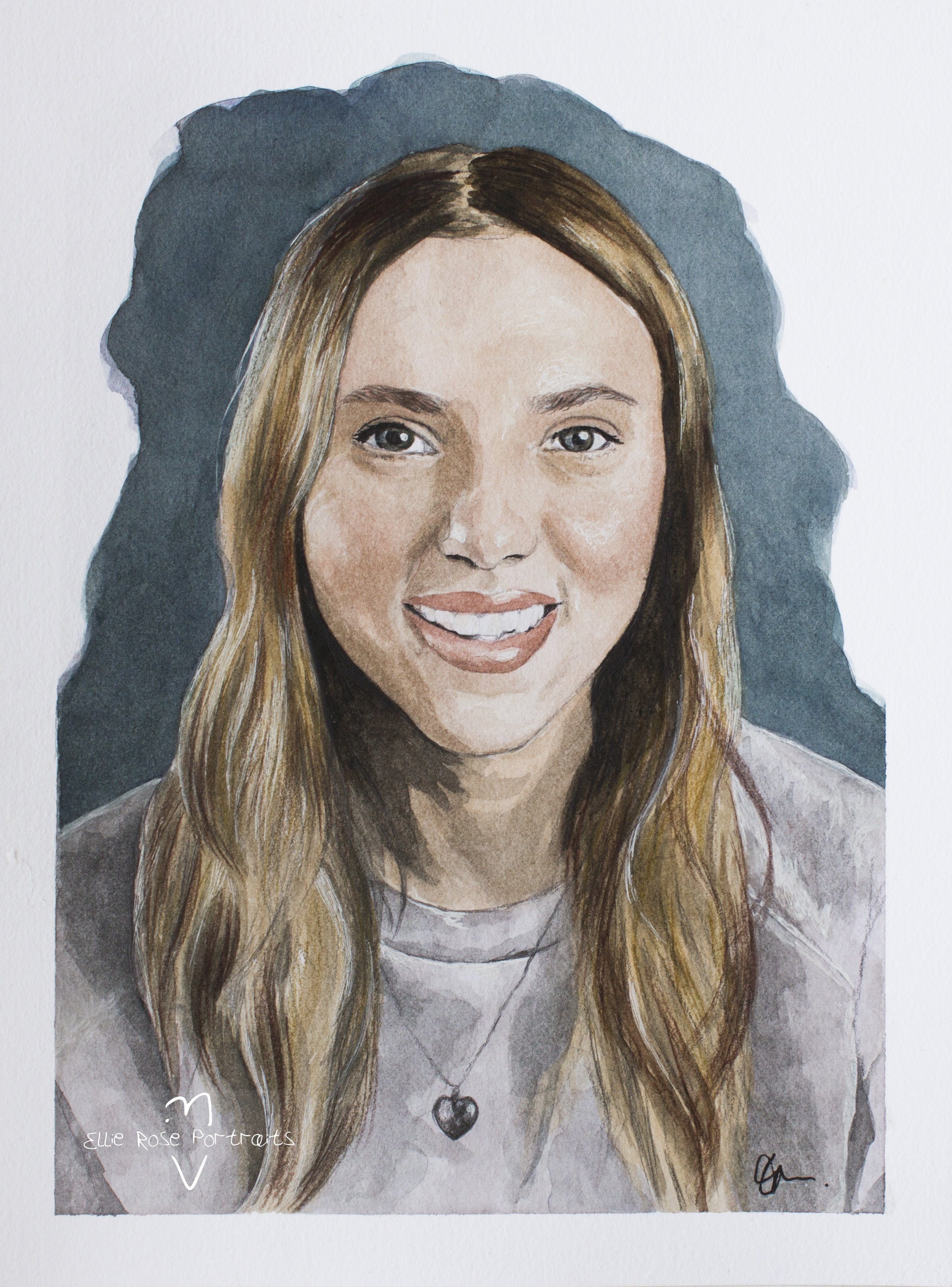 Encroach 
on magnanimous girths
of a fair mistress: desert,
ravishing her for inspiration,
muse or epiphany; even
the sand is wet-dried
from gratuitous sprays
of the blue moon rains
growing irregular sprouts
for corroded minds
pallid. This elfish green
wisdom is contended for
in ember'd plumage
of trodden sands'
erroneous mirages
popping for poacher soles
who dig into her soul;
threadbare mortal visits
by unfaith'd pilgrims
…all for words
to be able to write
a bit of poetry.
Agrieve
Tonight, the sun awoke
knocking on dissipating doors
of the undulant sky, bidding
to stay indoors, wanting night
to continue through dawn –
a morning glow-less,
un-lambent, all of light
pronounced in lament;
but a horizon did break
open its chapped mouth
out of cue, and a breeze
slithered over to hush
prematurity of edict;
tell me, sky:
are you shaming
or mourning
loss of truth –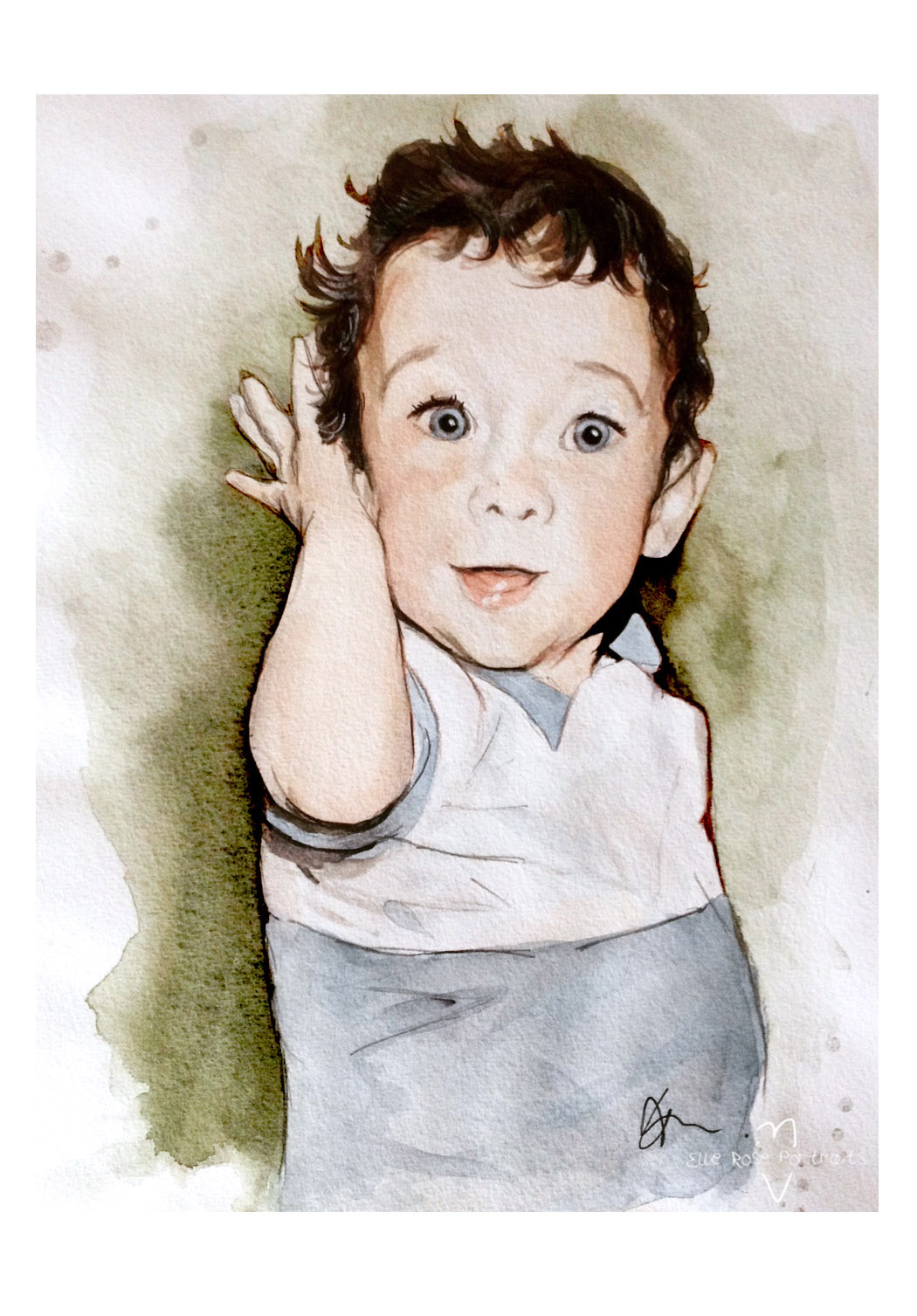 Sheikha A. is from Pakistan and United Arab Emirates. Her work appears in a variety of literary venues along with several anthologies by different presses. She edits poetry for eFiction India. More about her can be accessed on sheikha82.wordpress.com
Artist Helen Roseanne is a watercolour artist based in Cork city, Ireland. She is a member of the Sample Studios artists collective and has had work published in local press and online. Check out her Facebook page at www.facebook.com/ellieroseportraits