More than 30 people were killed in the fire at Ghost Ship on Friday night. One of those people was Ara Jo, the driving force behind EBABZ.
Ara's work in the zine community asked us to hear the least heard voices, and to value the least valued lives — in other words, asked us to remember the society that zine culture says is possible. Anyone who's organized a zine fest knows how much invisible labor goes into keeping the doors open for a few short hours for one day in a year. Ara helped us see the true worth of those hours together.
EBABZ will have two tables dedicated to raising funds for the survivors and loved ones of the fire; bring by items or cash to donate. They're also still looking for volunteers and festival donations. More details here.
We invite you to join us in working for a Bay Area that values the lives of its people, and that acts on those values.
All our best to you and your loved ones. We hope to see you soon.
— the SFZF crew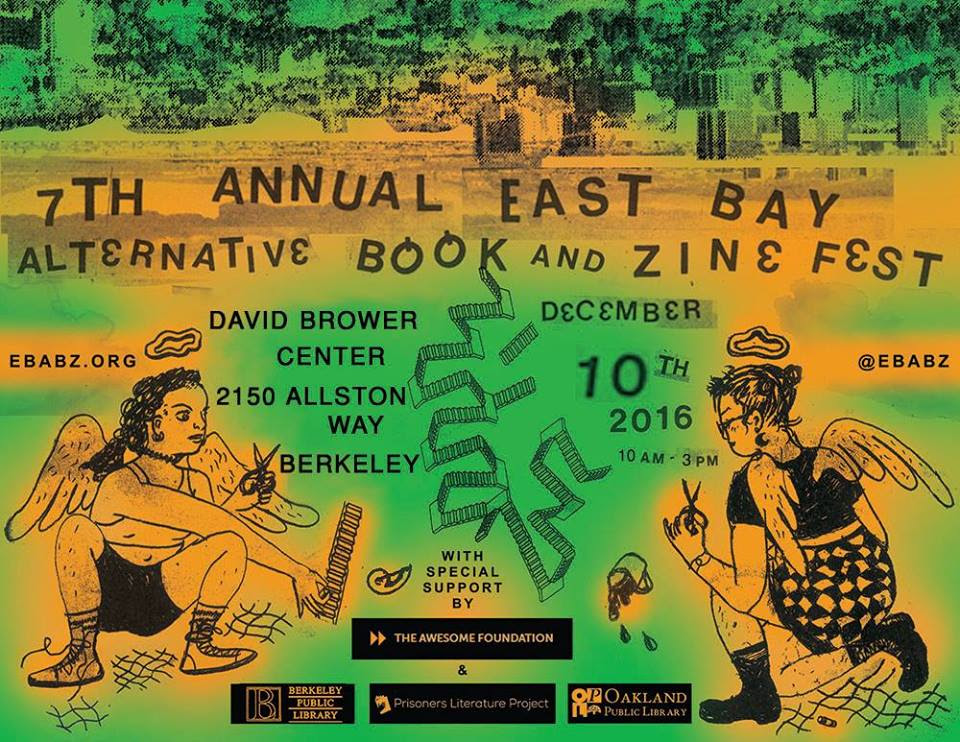 First things first: the East Bay Alternative Book and Zine Fest (happening this Saturday, December 10) has changed venues. It will now be held at the David Brower Center in downtown Berkeley (2150 Allston Way at Oxford, a block away from Downtown Berkeley BART), and will be open from 10am to 3pm. (Here's a map link.) Please tell your friends. More details on the show, and the great lineup of artists and creators, here on their event page.