Art by  LaChele Claypool ∇ Poetry by Nicole Surginer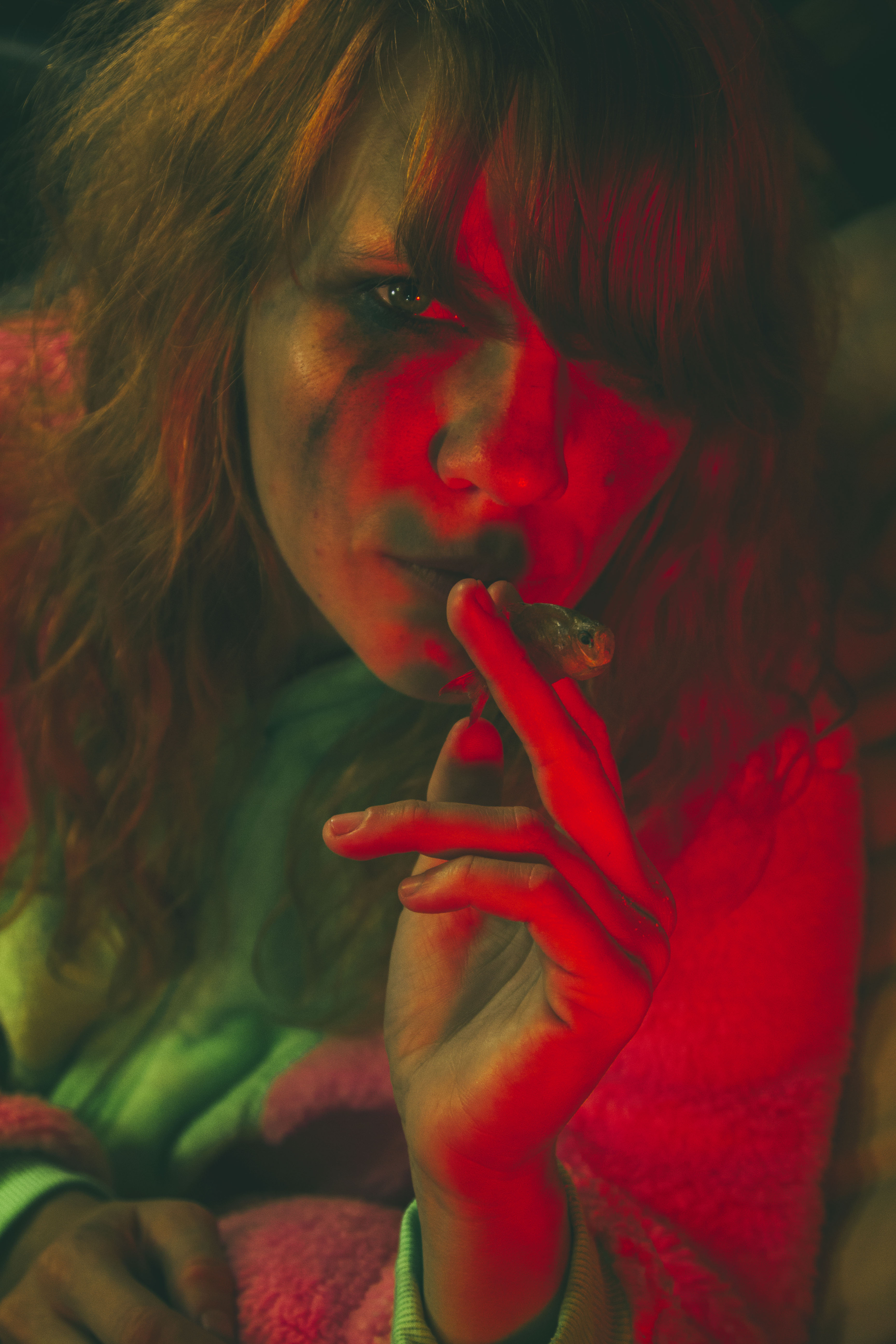 I am stranger in my own land
A prisoner of my capricious heart
Burdensome shackles tethered
To pillars of emptiness
Fetter my will, forcing me
To lie barren and cold
Where concrete binds lies
Darkness whispers a name
I no longer recognize
I question the intent of her beating
The way she quivers and shakes
Threatening to implode in panic
And fall still into apathy's sludge
Within my very same breath
Heeding no rhythm or order
Her hot, gushing throb
Pulsing the plague of loneliness
Through thready veins
Perhaps she'll lead me blindly to
walk planks of sabotage from a cliff
To die having never truly lived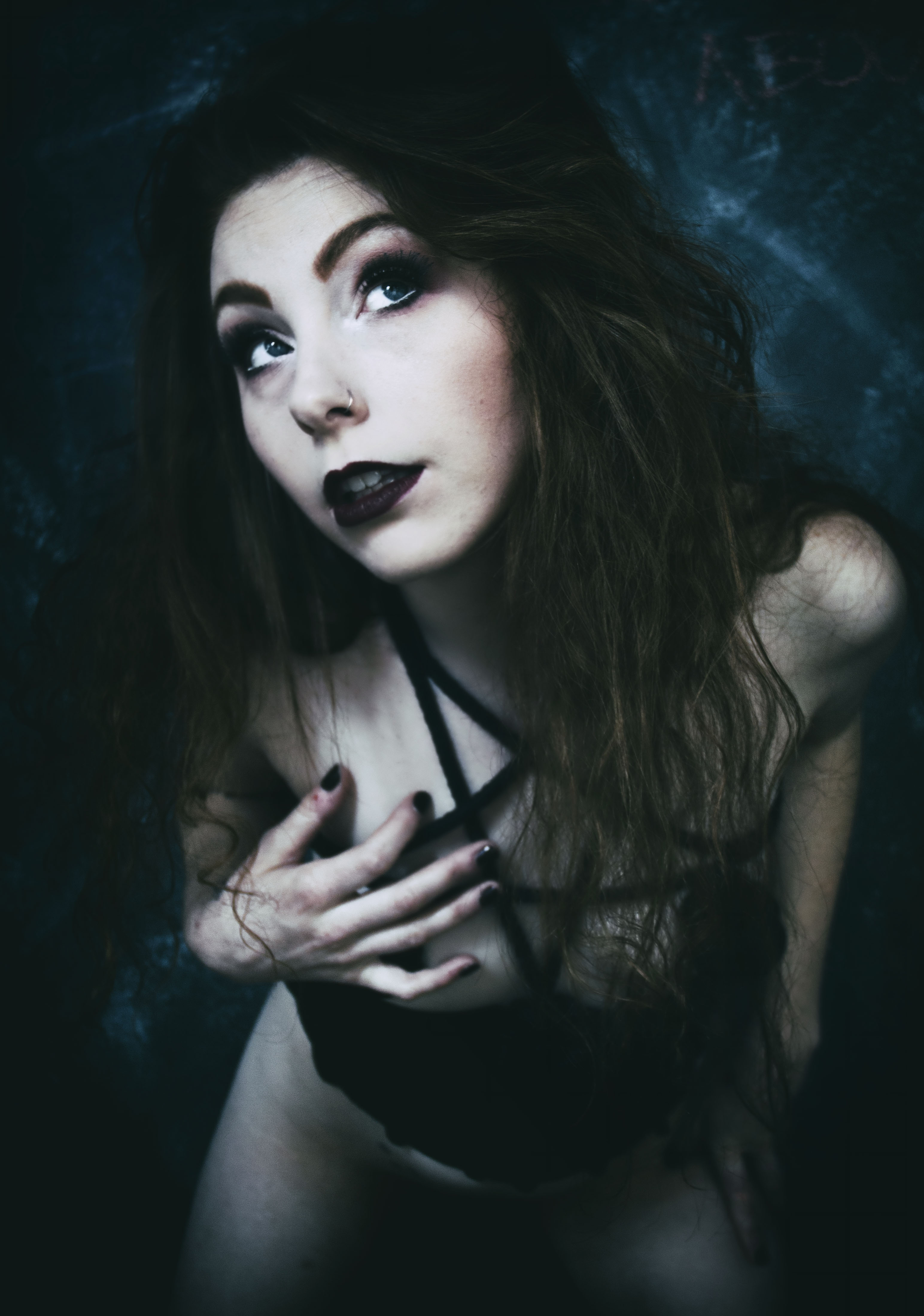 Listless
I question the integrity of time.
The constant urgency to
tick away the moments I fail to live.
My feet shuffle along on autopilot
before I've realized the movement,
trudging through the loneliest
places amongst mass crowds.
Terrifying expressions on blank faces.
I search them frantically or meaning,
craving peace of fleshly mind.
My heart shudders in fight
to catch my vanished breath.
I fear my thoughts will be heard
through the ringing of silent chaos.
My soul searching emptiness
for one voice that speaks truth.
A splatter of beauty in color on
blind walls in mundane spaces.
Washed away
I am caught in the pull
of your crushing current
Flailing wildly to fight
the allure of memories
raging tide drawing me
nearer your forbidden shore.
Yet the pulls of yearning
subdue my will completely
My love brims full remaining
a single beat from implosion
For I can not yet pour my
heart bleeds into the soul
unable to drown in them.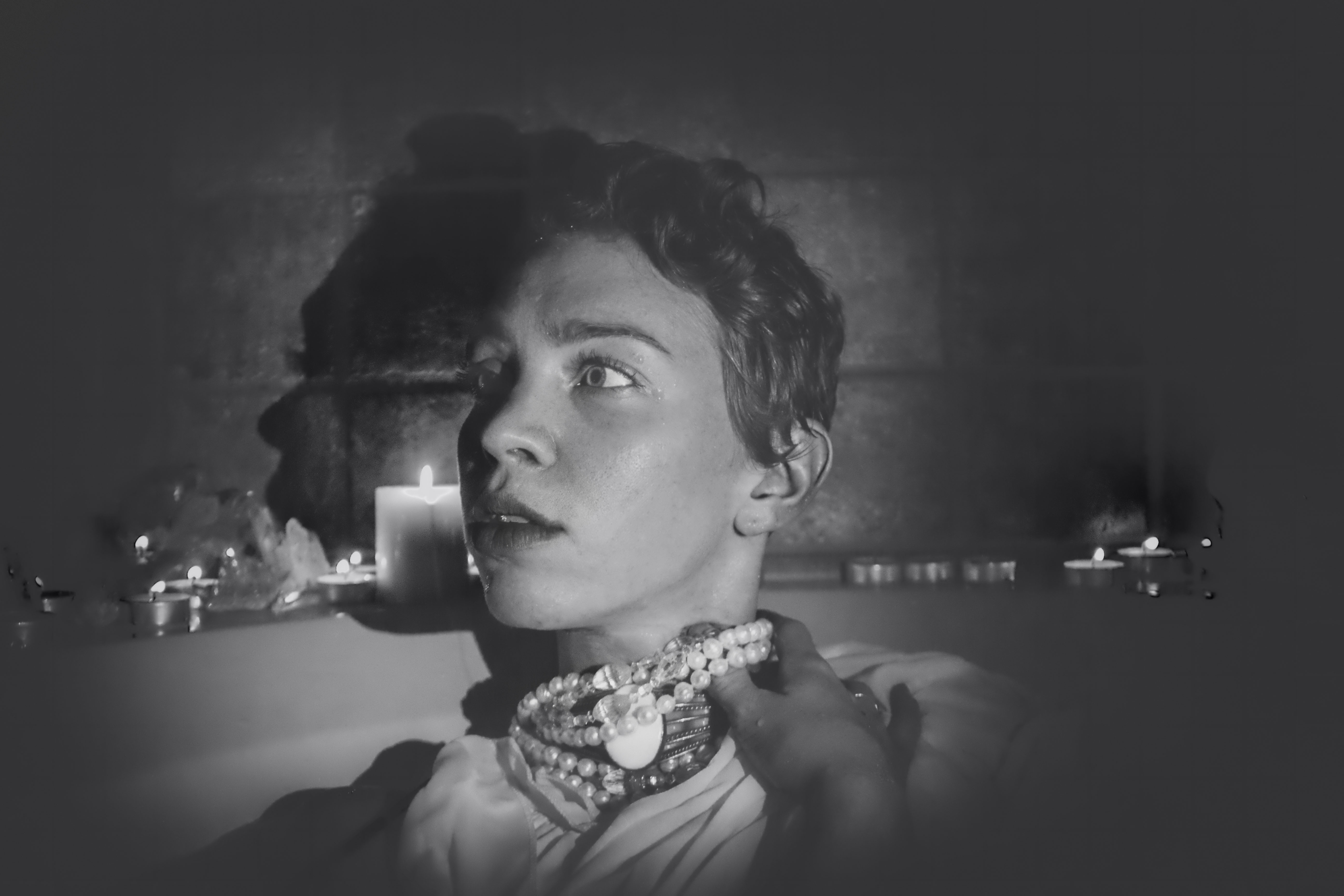 Invisible
I speak yet there is no sound.
Words tumble blindly, empty,
dissipate in the wind.
Sun shines brightly,
clear as these cloudless skies.
I am lost in the shadows.
I am invisible.
My mind was lost here.
The sparrow scatters the crumbs.
Feasting fledglings,
I am empty.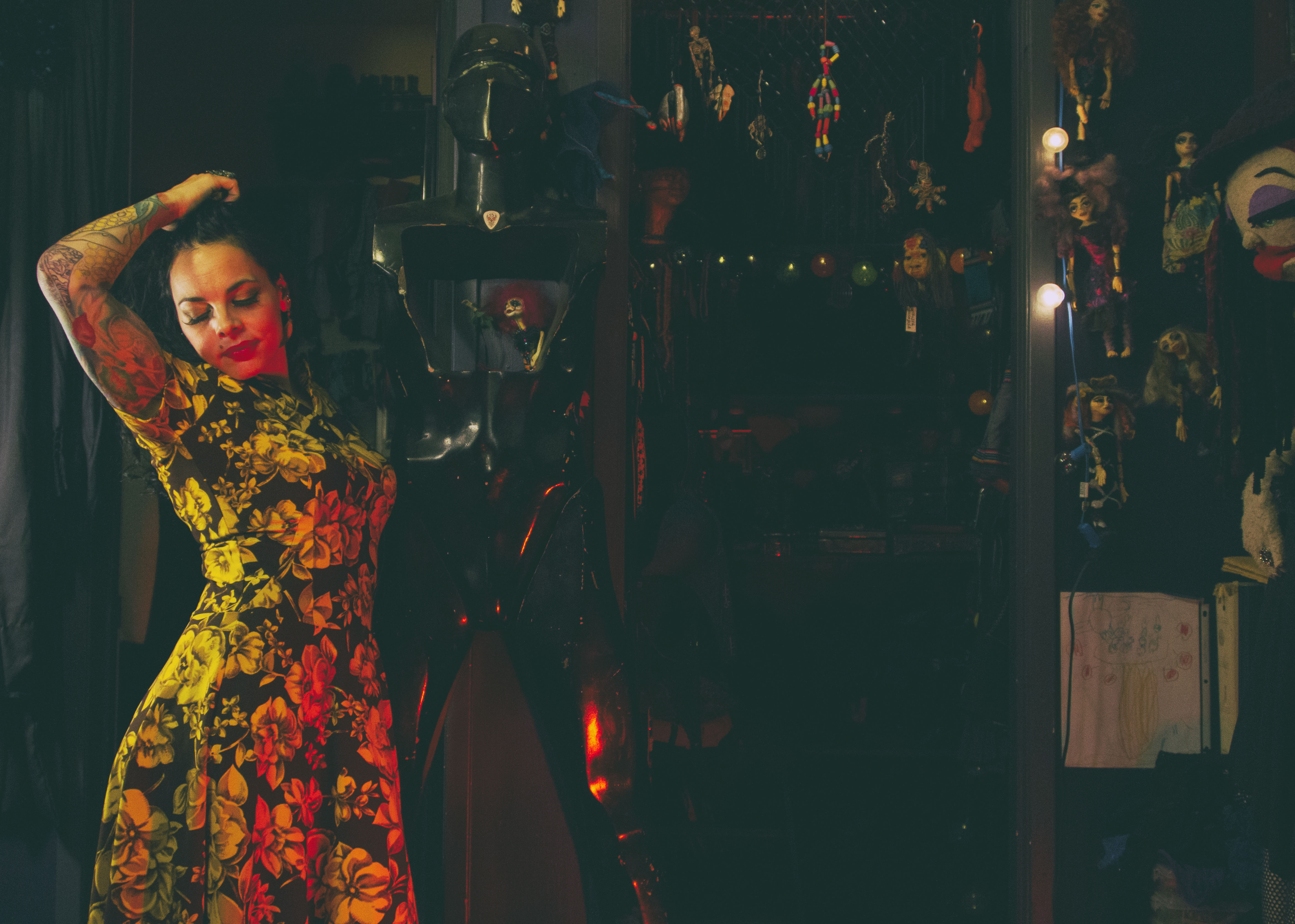 Nicole Surginer is a poet from the small town of Bastrop, Texas. She is inspired to write through her obsession with nature's enchantment, a fascination with expressing the power of love in a raw, intense form and finding beauty in the darkest places. She has been published in Tuck Magazine, Anti-Heroin Chic, Indiana Voice Journal, Sick Lit Magazine, Your One Phone Call, In Between Hangovers, The Song Is, Scarlett Leaf Review, Oddball magazine, and has pending publictions with Prachya Review  and the anthology Dandelion in a vase of roses.
LaChele Claypool is a Photographer / Artist with more art at http://chelebellephotograph.wixsite.com/deevolutionary on Instagram- https://www.instagram.com/deevolutionary_photography/