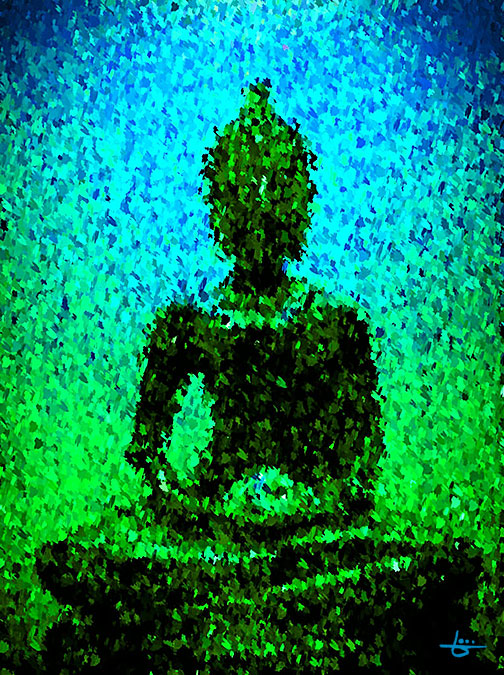 Poetry by Luis Neer ◊ Art by Taj Brahmin
i read it the first time i try learning to meditate—
imagine every aspect of your life as a single wisp of smoke and blow it out your mind.
then blink your eyes, and look,
and see. all the time, i attempt.
when i imagine you as a wisp of smoke, you stay inside my lungs.
i promise, it's not painful. it's just that           i think of you.
i think of your hair,
of your expression as i say you look pretty.
i touch my tongue to the roof of my mouth and blink my eyes.
this breaking of mirrors is getting old.
i'm breathing in this room five months seven months ten months & time
swirls around in a box of atmosphere. the air
cradles
the silent whimper of my eyes.
if i can throw myself
through the linen, off the hooks, into the spiral
i can bring myself back to the city—
feet lacerated cold on the broken street, a bruise gasping between the bones of my heel,
i look up at the tall building observed earlier
from the hotel window, across town.
its crown is a sentinel, motionless in shadowy clouds.
my hands unbloom into fists, sweating. i am a wisp of smoke, the night is breathing me,
i think i'm clear of aching. i think i am diving
into a grinning night
where the streetlamps are bound to grow,
become something born.
i exhale. i'm in my room.
time swirls around, coasts off the walls,
all the air circles back.