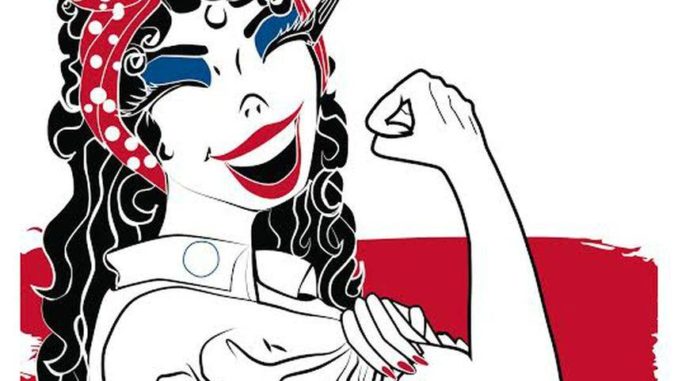 Designers and Illustrators from Cuba and the United States Reimagine Cultural Cartoon Icons Together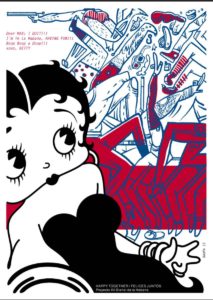 Happy Together/Felices Juntos, a lighthearted poster project celebrating improved Cuba–US relations arrives in Seattle on April Fool's Day.
Opening on April 1 at The Vera Project, Happy Together/Felices Juntos is a poster exhibition featuring Cuban and American artists' interpretations of beloved cartoon characters from each others' cultures, underlining improved relations between the two countries. The exhibition, on view March 6 to May 24, will showcase 26 silkscreen posters, all printed in Havana, by 27 designers and illustrators.
Celebrating improved diplomatic relations between the United States and Cuba, Cuban graphic designer Darwin Fornés Báez and fine arts curator Yenela Miranda Bueno—in collaboration with Seattle designer Daniel R. Smith—first curated the poster show as part of the 12th Havana Art Biennial. Their project offers an optimistic view of how the two countries can overcome historical differences and build new, positive connections with one another. The Seattle opening marks the premiere of the exhibition in the United States.
The cultural exchange tasked each designer and illustrator to reimagine cartoon characters from the other's culture. For Cubans, American cartoon characters are well-known pop culture ambassadors which bled through cracks in the U.S. embargo for over 50 years; however, for American artists, Cuban cartoon characters were completely unknown and became an opportunity to explore something new.
Highlights of the exhibition include: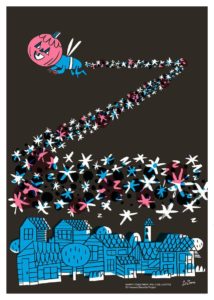 Raúl Valdés' portrait of Betty Boop as an American tourist new to Havana, bedazzled by the island's ecstatic nightlife.
Alejandro Rodríguez reimagined the Pink Panther as the "Red Panther," a throwback to Soviet-era art and influence.
Robertiko Ramos' "Man of Steel" which will remain cloaked by a curtain for anyone under 18 years throughout the exhibit due to the provocative nature of his "Cuban Superman."
Vannessa Blea repurposed La Criollita—a playful, sarcastic, strong, Cuban female character—as America's own Rosie the Riveter, proclaiming "Podemos Hacerlo!" or "We Can Do It!"
Jesse LeDoux's rendition of La Calabacita, or "Little Pumpkin," inspired by La Calabacita's pixie-like purpose of spreading sweet dreams because, "We all need a nice long, nap sometimes."
The opening celebration on April 1 will take place from 6-10 p.m. and will also feature a screening of a Cuban documentary about the project, an all ages concert and a silkscreen print demonstration. Curators Báez and Smith will both be in attendance.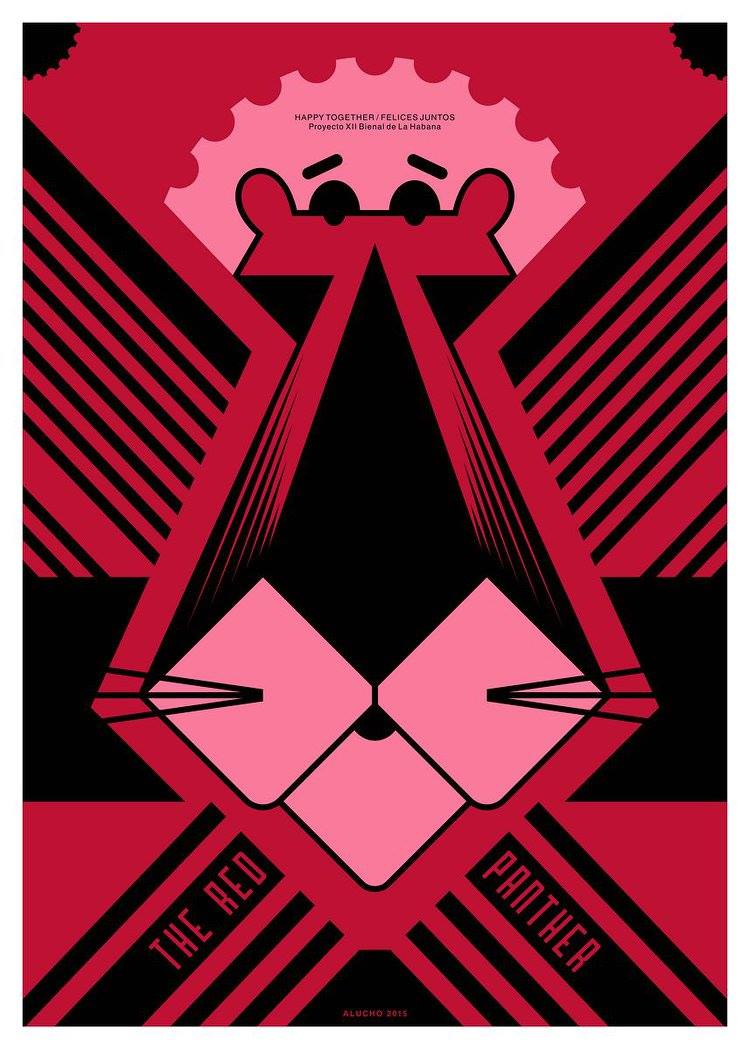 For more information, please visit tinyurl.com/felicesjuntos
Daniel R. Smith has brought Cuban design and designers to Seattle for over a decade through cross-cultural projects and exhibitions such as The Seattle-Havana Poster Show, The Seattle-Havana-Tehran Poster Show (aka "The SHT Show"): www.seattlehavana.com, www.shtshow.com