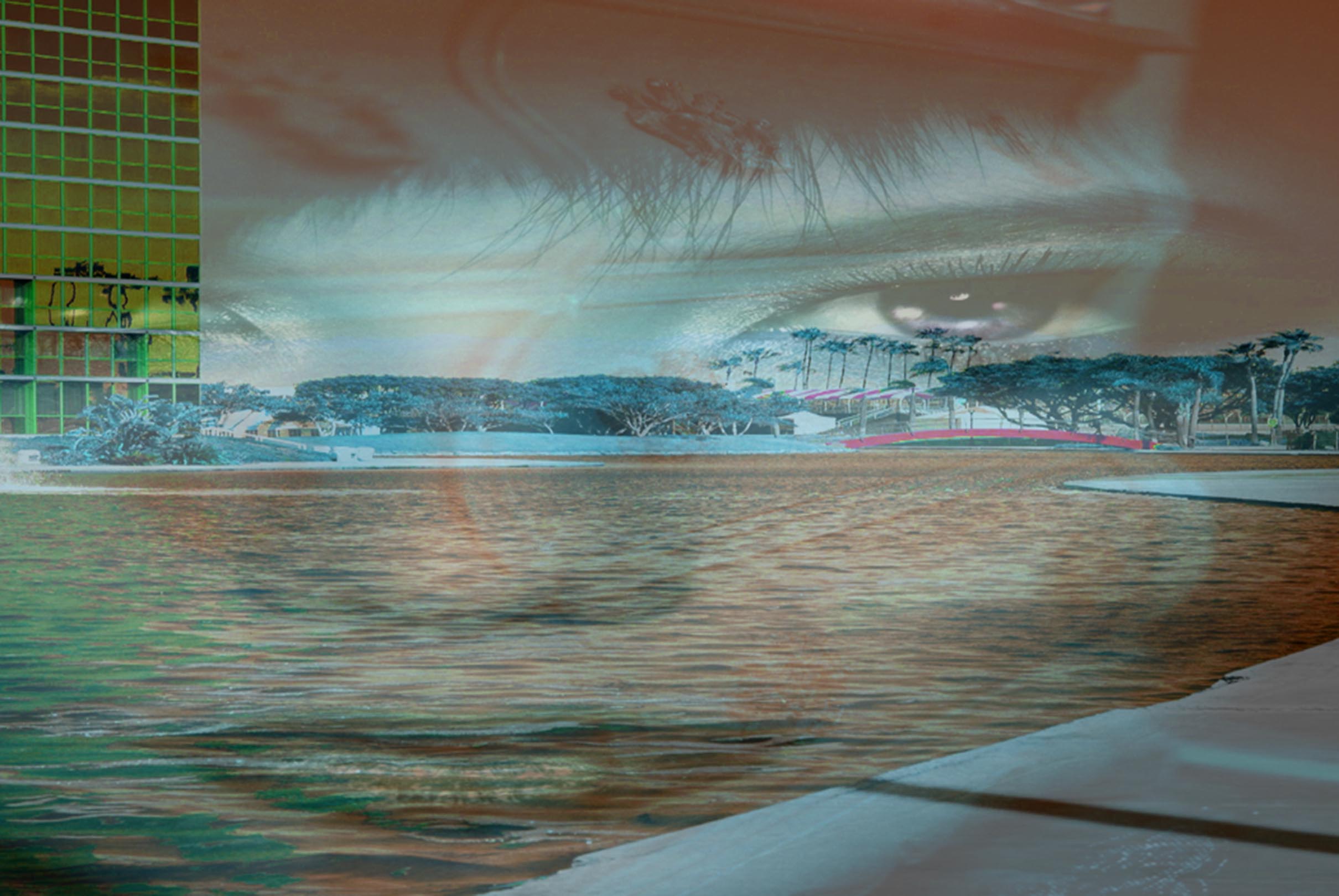 Who are you and where are you from?
My name is Anthony Lopez & I am from the San Fernando Valley in the Los Angeles area, California. And right now live in Woodland Hills.
What message do you want people to receive from your artwork?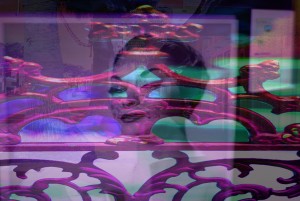 My work doesn't really have a message per se. Rather, I create each piece to speak to the individual on a personal level. Allowing them to create a narrative & to develop a connection with the art on their terms. But I do suppose on a passive level the message of my work is to create what works for you, since my art form is self invented.
Do you remember your first artwork, when you knew that you where an artist?
I don't really remember my first piece because I was raised to be an artist. My parents always put a pen, pencil, markers, paints, legos, Lincoln logs or something in front of me and would say create art and it was never in an effort to distract me while they went off to spend time doing their own thing. It was always in a genuine effort to teach me to become a Creative. Now I do remember the first time I came across an art from that spoke to me as soon as I came in through the classroom doors & that was my ceramics class in high school. I literally walked through the doors of my class room & looked around & heard a voice in my head, that wasn't my own say "this is it". And that was a real profound moment for me. I've only had one other experience similar to that since & it was when I went to collage and walked into my printmaking class and found that if I hadn't been doing ceramics I would definitely do printmaking, hence my printmaking processes of my art. There was a calling.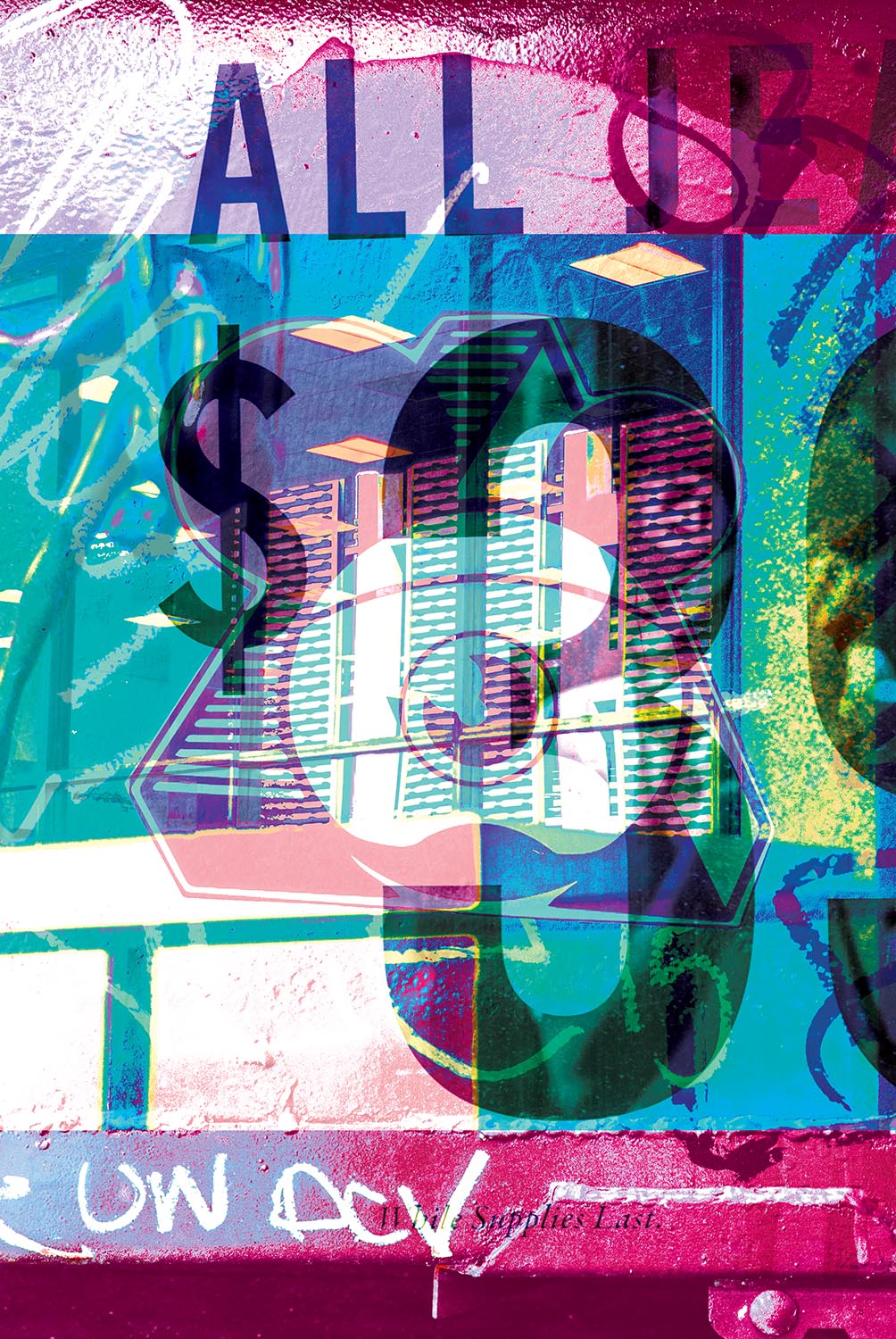 Who are your favorite artist and inspirations?
Some of my favorite artists are the people who have shaped my life directly by their philosophies on life, art or creating. First things first, my collage ceramics professor, David Kuraoka who taught me how to look at things just a little bit differently & completely shifted my perspective. He himself came from Peter Volkous who was inspirational to me & seminal in the art world & still is for his work shifting the perspective of the art culture to see ceramics as a high art form & not just craft. Man Ray is also huge to me. I love the fact that if there wasn't something that worked for him he'd learn to do it himself to get it just the way he wanted. Plus he was a light hearted & kind person (from what I hear on all accounts). And there are a few others like Duchamp of course, Isamu Noguchi, Caravaggio, the Olmecs (ancient civilization), De Kooning, Keith Haring, Jean-Michel Basquiat, Banksy, NOT Shepard Fairey & various others who had aspects of creating that resonated with me.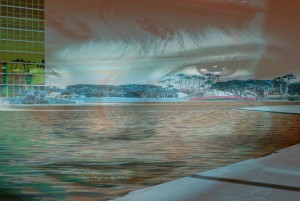 What tools do you use, to create beautiful colorful work?
So my process is really simple, I have locations that I like to go to to photograph the 3 images I need to create each piece of work. To do that I use a Nikon D80 DSLR with a fixed 50mm lens. I then I use (minimal) Photoshop to color saturate 2 of the images & desaturate 1 all in CMYK. From there I adjust the opacity to be able to see all the imgaes simultaneously. Then there is printing the work which I do onto canvas using a 12 color giclee printer. And lastly I fabricate a frame from sustainably sourced redwood that I hand stretch the piece onto.
Where can we see more of your art, what other places has your work been published?
You can see more of my work on my website site of course: www.AnthonyLopezArtwork.com & all my social media like Instagram, Facebook & Twitter. You can also see on my website of upcoming events & showings. I had a 6 week exhibition last April at Gallery 211 in Santa Ana that was a bit of a retospective. I had work dating back to 2012 on display there. That was a good show. I'm also talking with Delakoro to show some of my work with them & Art People San Francisco.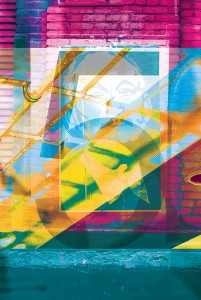 What do you see yourself doing in 20 years?
20 years aye? Kids, Family, making Art, you know, all that good stuff. 🙂
If you could work on a art project with anyone in the world from any period in time who would it be?
Geez thats a hard question. I suppose it would be my future wife (whomever that is). The project would be a collaborative process titled "Life" it would include titled works such as "kid #1", "kid #2", "kid #3", "in-laws", "wedding day", "old age", "good times", "happy", I think you get the idea.
Any last words you would like to say to the Section 8 Magazine readers worldwide?
I'm always really thankful to all the great artists & people who influence me & my work. I have had a lot of support since I've created my art form & am super grateful for that too. It means a lot to me that people believe in me and my work enough to support it. I always love talking to fans & meeting face to face the people who like my work. Its always very inspiring. And I hope that my work inspires & influences others to pursue themselves too.