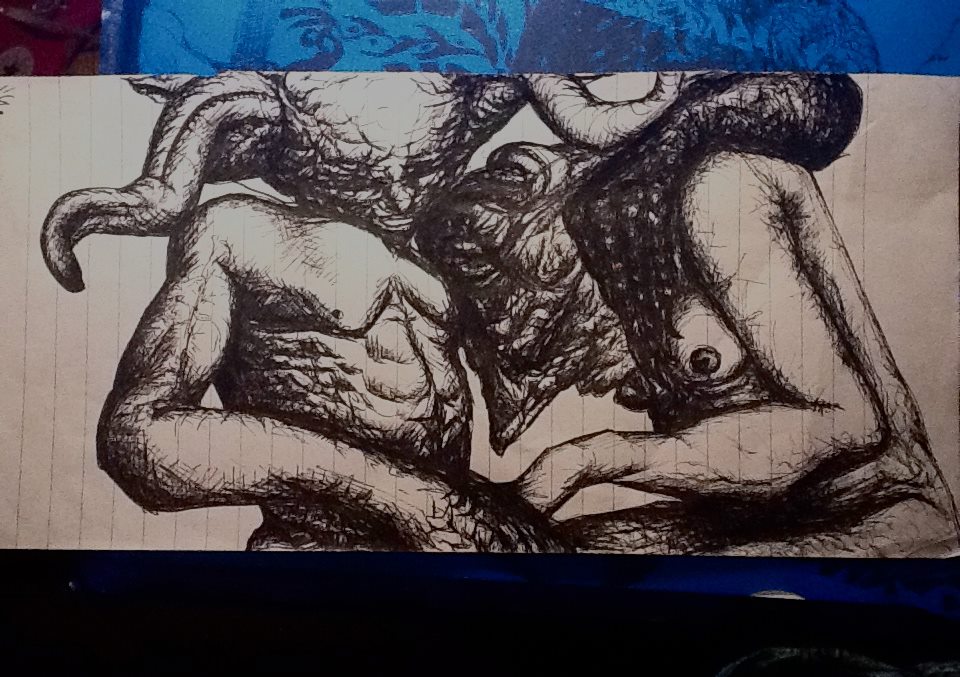 Jackie Draper
I set my home on fire because I don't want it anymore. 
There were so many warning towers, bright and blinking, but your ominous gaze fixated my dimmed headlights. You stopped my tracks, brought me out to make me feel luminous. Instead it became obvious I was a cog in your wheel; a serf for your feudal plan. Made different feel bland.
That drive home from your spotlight, I switched off my headlights in a solitary highway, only companied by the raccoons and vermin, all of us in flight. I turned them off and accelerated through the darkness. Hoping I would fall as far down the gravel caves as the other roadkill because my low-ness needed to be felt externally, too. In my invisibility my creaky engine gasped for oil. I figured the fault would be detected when it was "too late," but listen, that seems better than not being detected at all.
You can burn down my home because I don't need it anymore; chairs left to entertain fleas as their conversing guests. Stained from thighs sweating the August we met, from when you introduced me around, when I felt proud, when you kept me stalled to make your exit strategy.
But you kept me entertained
But you kept me people-ed
But you kept me, eyes glazed over with rose.
I just wish you would keep me.
Every morning I plaster your name to my lips but swallow hard knowing I'm around to stave off your nagging old obligation to smoky rooms of drink and degraded desperation.
I still go in ebbs and flows when I find safety in us. Even an ounce of wind in our hair will justify a milestone of catastrophe. Fleeting: Our laughter and time hugged by your sheets becomes more expensive. We bicker and bite to feel something in us.
My knees could collapse in a holy praise to this table that separates diverted glances and murmurs of "I'm miserable." The table that already carries the burden of plates and amber-stained napkins, I thank for also keeping you from walking out in this moment, make sure we'll walk out of here together. Even if we'll walk with a yardstick between us and with our eyes fixated on our own foreheads.
That night, an hour into driving home from your spotlight, I imagined hitting the blown tire that was spared by an 17-wanderlustwheeler.  A shutter ran electric through me when I saw myself laying ripped on the road.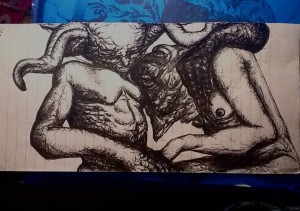 I hit that spared blown out tire because I was tired of us feeling torn away from that which propels and gives us purpose. I wanted us to feel something else, even if it was a collision less durable than I intended.
Truth is: I love you but can't stand the thought of you. Truth is: I need my space but "mine" doesn't feel good when mine is the only footsteps coming up the hallway to a room of stale linen and speckled wood where our shoes had danced hieroglyphics of a time that was ours, from a time, when I thought, I needed "mine".