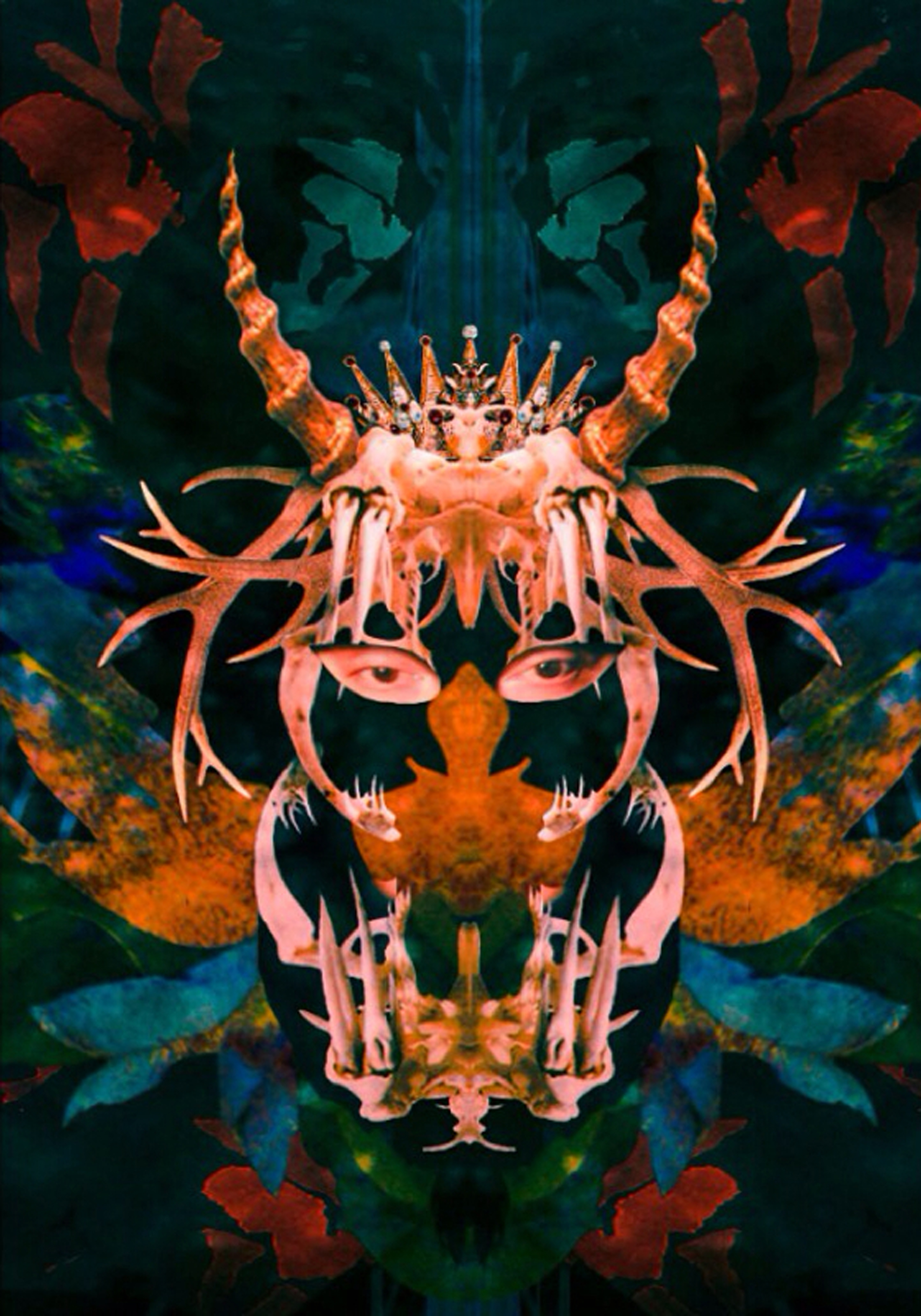 Art by WOOZIE ∝ Poetry by Serafin Borgia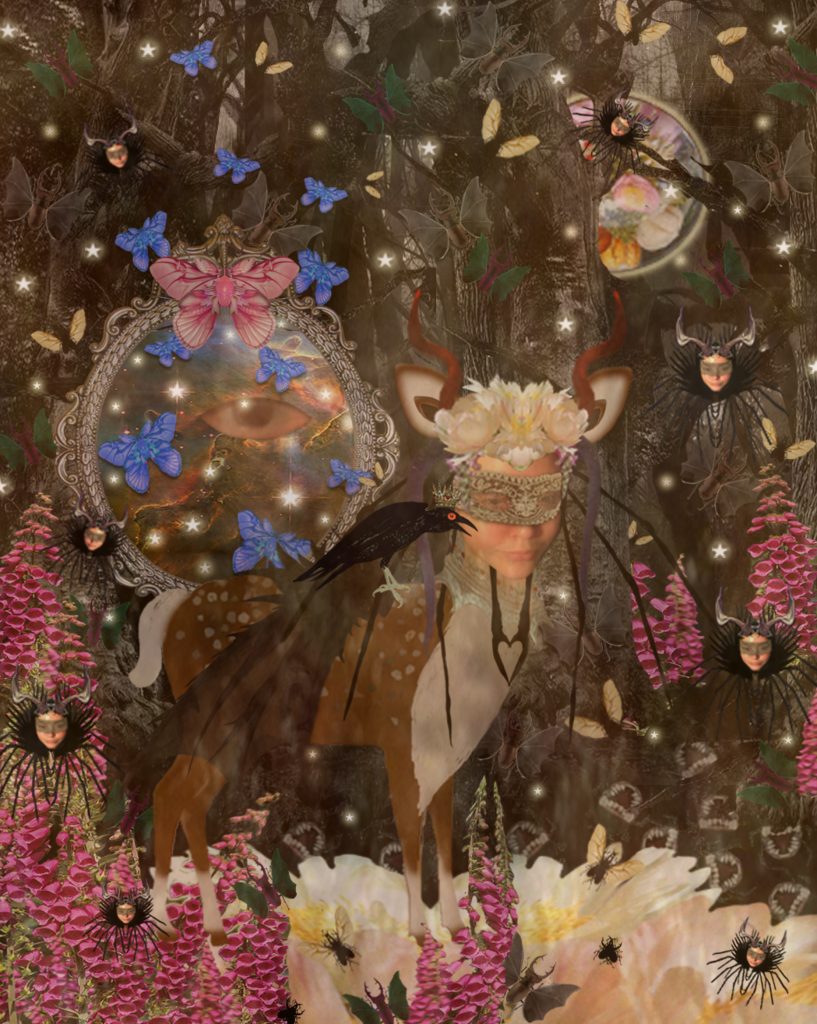 Double tuck your truths when traveling
the Jungle of Many- Eyed Shadows
-Here-
every one's dying
to give their life away
to something .
A darker night is what -this is
… so keep reaching
into the dawn of pink fingers;
Drag out the ancient souls of hatred
lurking on the murky echoes
that shelter no gods
-There-
As the Feast of Oppression begins:
Derision marries the Dark Vatican
on the Glass Horizon,
while we gorge on lies
to fill our empty hearts;
The aortas of spooked beats burst
at the sight of their children
torn & impaled on utensils;
Our sharp Gravy wears off.
Your zombies, my spirits-
growl their halves
of a weepy moon;
& Not wanting to smear the tableau
they wipe their bloody boots
outside the glass house
of fetish and shadow
thick with the
bad breath of complacency,
odor of strong phantoms
undefined
…wafting past the Elysians
Where the Chimera' s epidemic
of sick butterflies repents,
below the sword of Damocles,
swaying ever-so,
painfully, (still)
undecided.
& Not that It's intimate
but they have seen us-
touched our lost gifts,
know we once had spirits
that could lure gypsies ,
rustle all ( the) ever mores,
accept the little we know
of love & the burden
of teaching it,
before being caged ,
& now only fluttering if compelled,
& just barely
at that.
© Serafin Borgia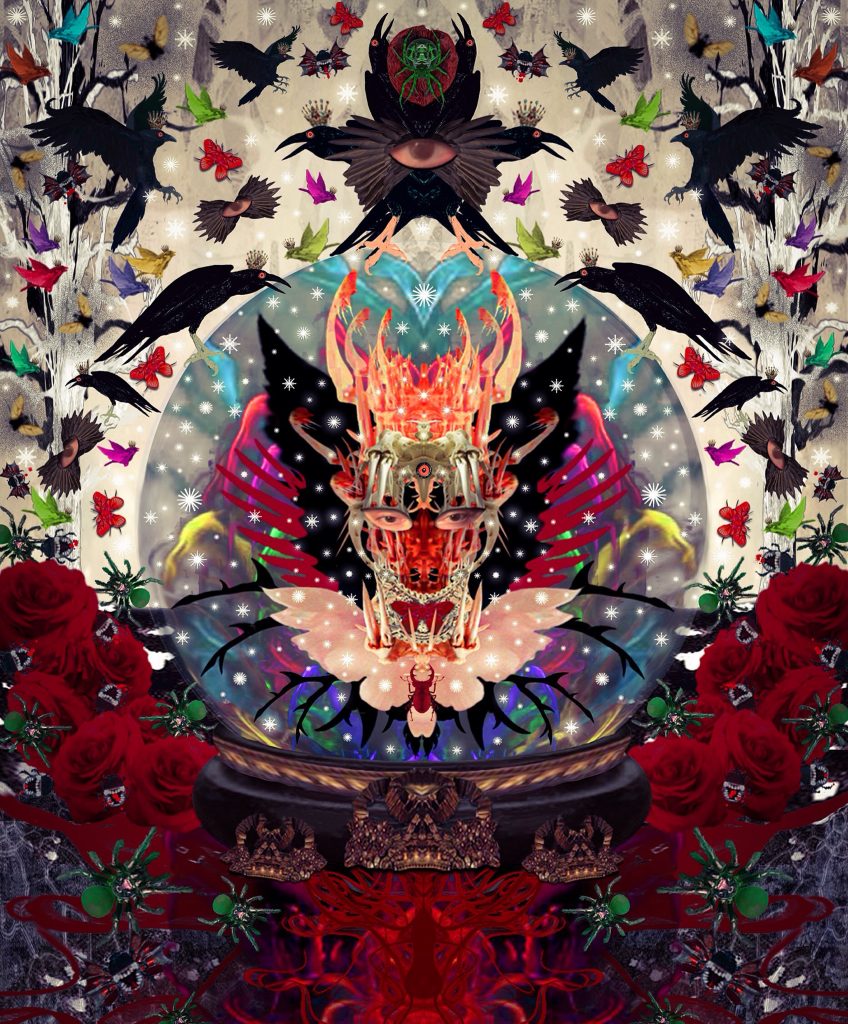 See more art from Woozie on instagram and on her upcoming website:  www.woozie9355.com