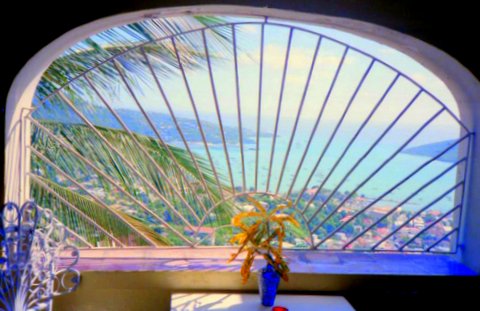 Poetry by Jack Phillips Lowe ∝ Art by Maro Kentros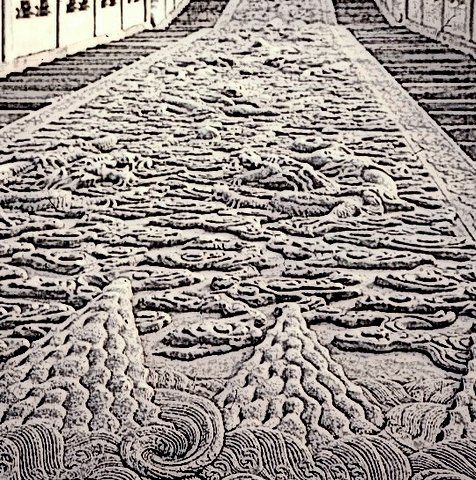 Long off the grid,
I had assumed him dead
and buried for years.
But there was his tag,
freshly scrawled in red,
on the men's room wall
at the Rainbow Restaurant
in Elmhurst, Illinois:
KILROY WAS HERE.
If you happen to cross his path,
please let him know
that I was happy to learn
he's upright and breathing.
Saddened a bit too, though,
to find him working
the hash house circuit these days.
But glad, nevertheless, to see
a craftsman still plying his trade.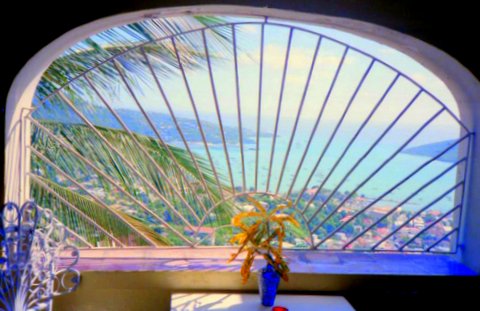 NO IDEA
Arnelle sat on the bathtub's edge,
shaving her legs with a pink plastic razor.
She and Wendell were going to dinner and a show.
Thursday night was "date night," see?
Finishing up, Arnelle happened to glance at her bare feet.
They were back again—patches of wiry red hair,
almost a half-inch long, on every one of her toe knuckles.
There were nests of the same on the flat tops of both feet.
"Ah," she muttered, "Daddy's legacy."
As a young teenager, Arnelle had seen similar hairs
sprouting from her father's feet when she gave him
his nightly "horsey ride," as he called it.
Mom had walked out by then, so he was free
to make Arnelle sit on his legs and hop up and down,
as if she were riding on a horse.
Daddy claimed this soothed his aching feet
after a long day at work.
The "horsey rides" stopped
one day when Arnelle was sixteen.
She came home from school to find Daddy
in her bedroom, sniffing a pair of her panties.
By nightfall, Arnelle had packed a bag
and used most of her Confirmation money
to catch a train to Chicago, where a girlfriend lived.
That was in 1998.
Since then, Arnelle had tried hard
to shut Daddy out of her mind.
She didn't act like him. She didn't even look like him.
Proudly, she was a honey-blonde, just like Mom.
The only things that reminded Arnelle of Daddy
were those damned red hairs on her feet.
But they were soon to be history.
Wendell walked into the bathroom.
"I've heard of women grooming themselves
in different places," he observed, reaching for his toothbrush.
"That, though, is really unusual."
"You have no idea," Arnelle replied,
scraping a big toe clean.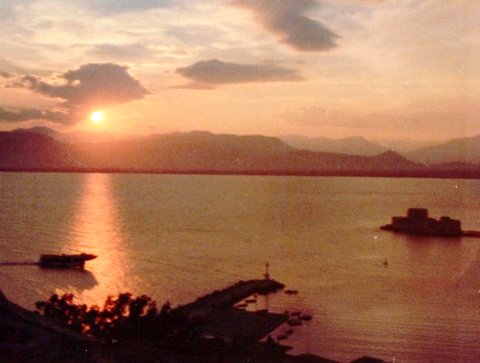 SON OF OBITUARY
Blake was out on his balcony, enjoying his morning coffee
and reading the Sunday paper. As he turned a page,
the headline of the featured obituary jumped at him:
"MASTER PRINTER, COLLEGE TEACHER, 83."
The dead man was named McMartin.
He had taught the one and only graphics arts class
that Blake had taken some 30 years before,
during his brief stint as an "Undecided" major
at Kane County Junior College.
The class, creatively titled Graphic Arts 101,
was Blake's concession to his mother, who wanted
her boy to have something practical to "fall back on."
The obituary described McMartin as "one of the founders
of KCJC, an expert on the printing arts and an instructor
who was revered by both students and colleagues alike
over the course of his 35-year career."
Blake's memory, though, clashed with this glowing account.
He recalled a teacher who was incapable of conducting
one class without pitching a screaming shit-fit.
Blake remembered how McMartin's viciousness drove away
50% of the students within the first month of the term.
And he recollected McMartin literally throwing
most of his student projects back in his face.
Somewhere near the mid-term point, Blake invited McMartin
to go fuck himself and abandoned the course, using that time
instead to read Jack Kerouac books in the campus library.
So now, the great man was gone. Blake noted,
with more than a bit of morbid satisfaction,
that the master printer's name had been misprinted
"MacMartin" twice in his obituary.
Blake allowed a sudden wind to lift the tabloid page
from his hand. The paper, flapping along its fold
like a strange black-and-white bird, spiraled downward
in widening circles. At last, it crash-landed
in a puddle at the center of the parking lot.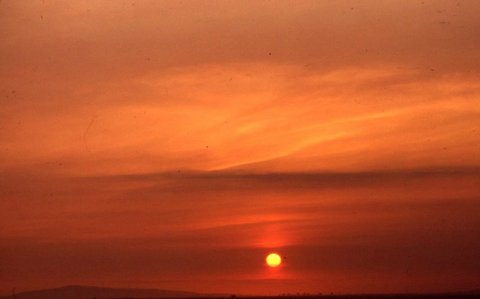 MARVEL COMICS IS FOREVER
"Hey man," said neighbor Chalmers, traipsing by
with the little black-and-tan dachshund
that he'd tied to a six-foot leash.
"I hear you're a big poem-writer now."
"I wrote some poems, sure," I replied, awkwardly,
as I hauled my trash cans to the curb.
Garbage Day, you see.
"Lah-dee-fucking-dah," Chalmers spat,
pausing at the foot of my driveway.
"You ain't all that. I'll have you know
I'm a published writer myself."
I stood and watched while Chalmers' dog
took the opportunity to squat and
leave its calling card on the edge of my lawn.
"Really?" I asked. "Do tell."
"Ever read Power Man and Iron Fist?
I wrote their mag a letter. They printed it
in the back of issue #8, in stores now.
They gave me a whole half a column—
and they put my name in bold letters at the end,"
Chalmers grinned. His feet scratched gravel
in the road like a rooster on parade.
"Marvel Comics, baby. Millions of readers worldwide."
"Nice," I said, actually commenting on
the joie de vivre of Chalmers' dachshund.
The dog sat at its owner's feet,
casually licking its ass.
"Damn right," Chalmers beamed.
"Years from now, some comic book nerd
is going to take a break from eating Twinkies
and jerking off. He'll read my letter, see my name
and wonder who I was—long after your
whoop-dee-do poem books turn to dust.
Marvel Comics is forever."
I leaned against a trash can, looking on
as the man and his dog receded down the block.
He might, I thought, very well have a point.