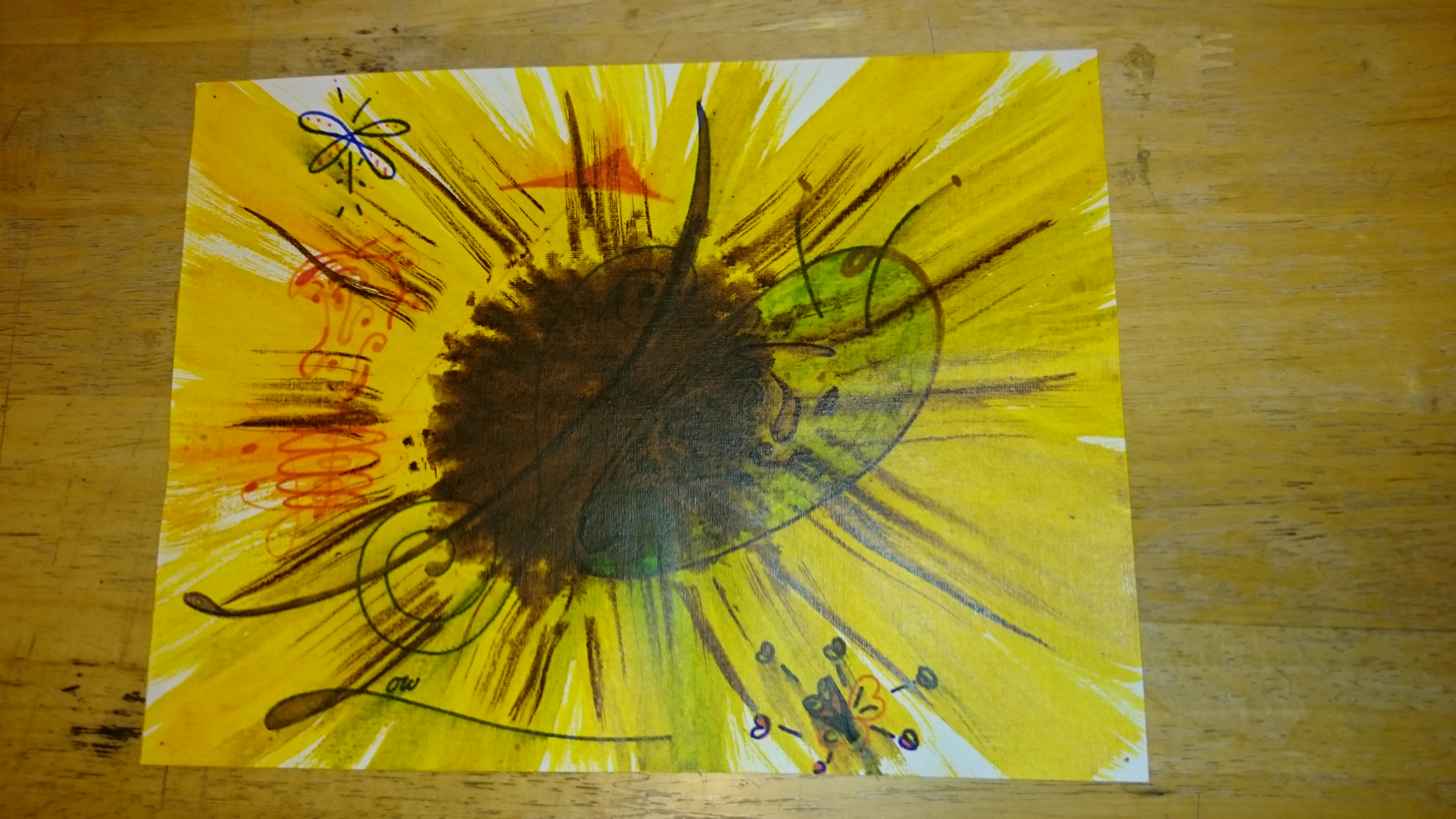 Art & Poetry by Jennifer Chester
Thunder travelling along the foothills and Cascades was an ominous distant rumble along the horizon. She opened the curtains to see the clouds. The callas in the backyard were cast and spent, but one fresh one remained. She had to harvest it.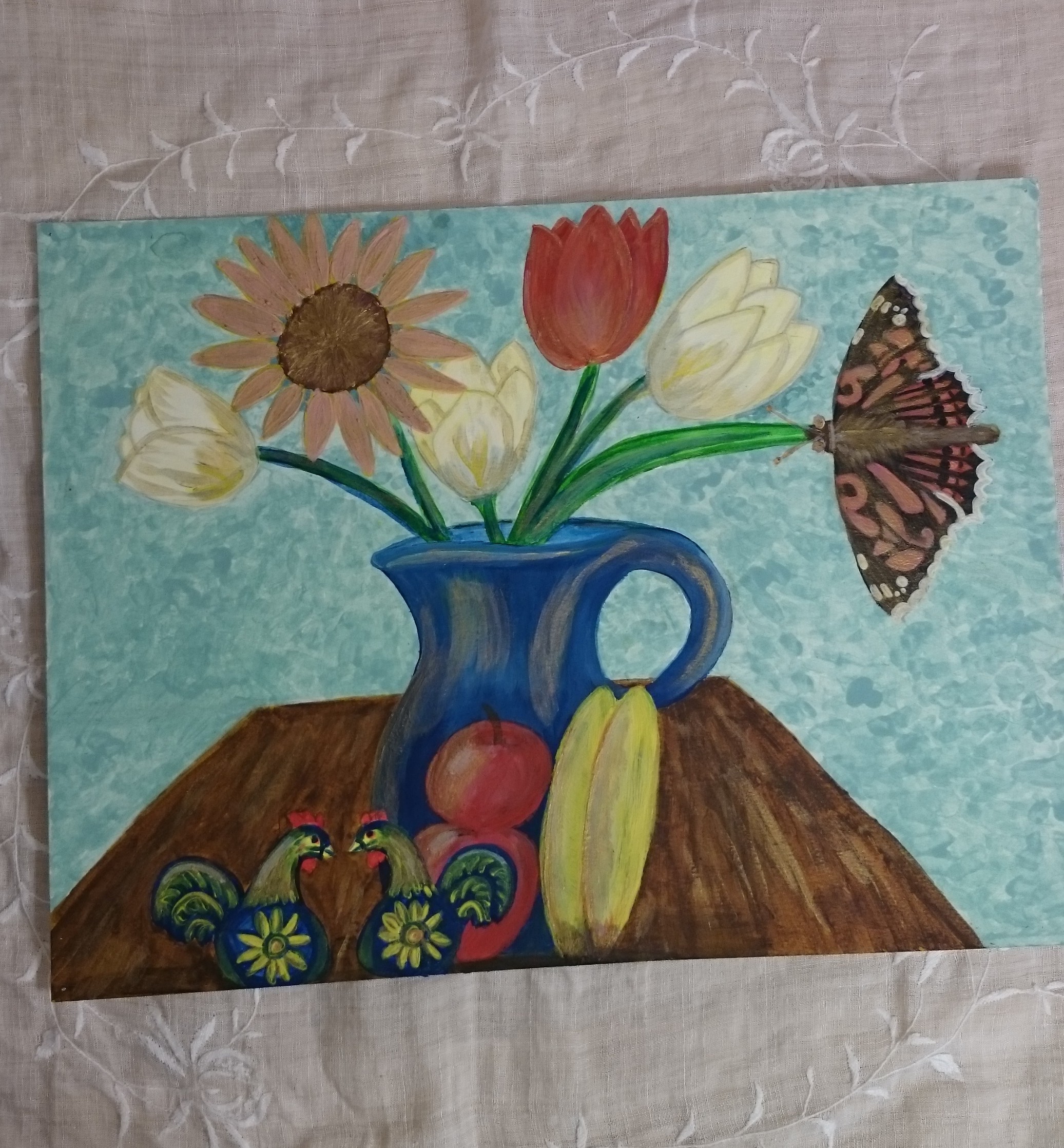 Green apples hung from the mossed tree. The old rockery was overgrown with tiny wild roses, grasses falling like falls, littered with little yellow flowers, and spent Peace roses, all along the stalwart peaceful wooden fence. Massive hipping pink roses were in the corner with blooming pink heather. Along the side of the slightly overgrown yard, the sweet peas made a tall stand climbing the baby noble fir, violet to the sky. Dahlias grew from their vast roots. Crazily planted tiny evergreens were cutely draping branches along with hydrangeas. The King apple tree towered above it all, mossed in all its glory, the mighty feeder of squirrels and earthworm loam. Tiny Anna's hummingbirds sip droplets zooming among its branches, while spiders everywhere loom the thatch. Quaking aspens shimmer in the side garden. Vaulted ceilings of evergreen tower above the Place of Tall Firs. The sky is bright sterling. Spent tall irises rise towering on rocks above burgundy roses. A young magnolia with a slim and textured trunk shines with green flashing glossy leaves. The occasional droplet falls from the trees, a gentle rain occurring with the breathing of the earth.
She is alone in the garden, the little wild garden in the city, with tall walls of various green. She reaches her arms high and wide and stretches to a sky crossed by robin barrages as the cherries are being taken. She is naked in the garden, alone in the city of the freeze.
Back in her room, listening to Mission Control, she placed the calla in a vase. She began to pack, off to the next garden.