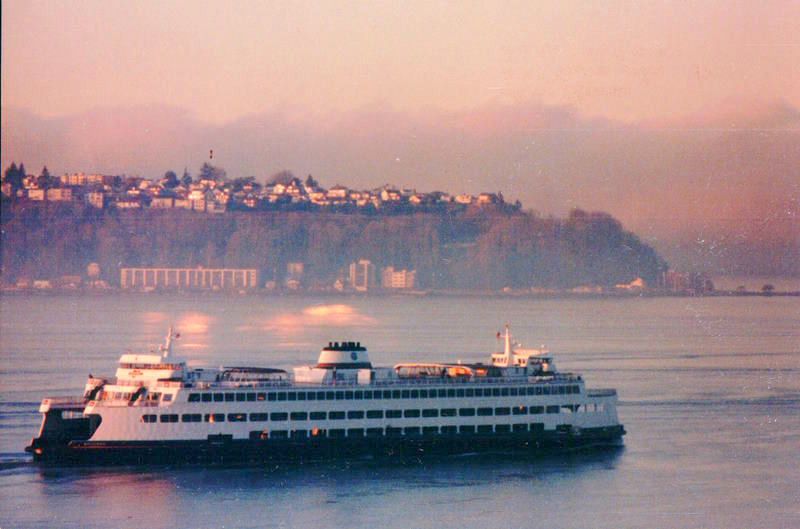 Art and Poetry by Maro Kentros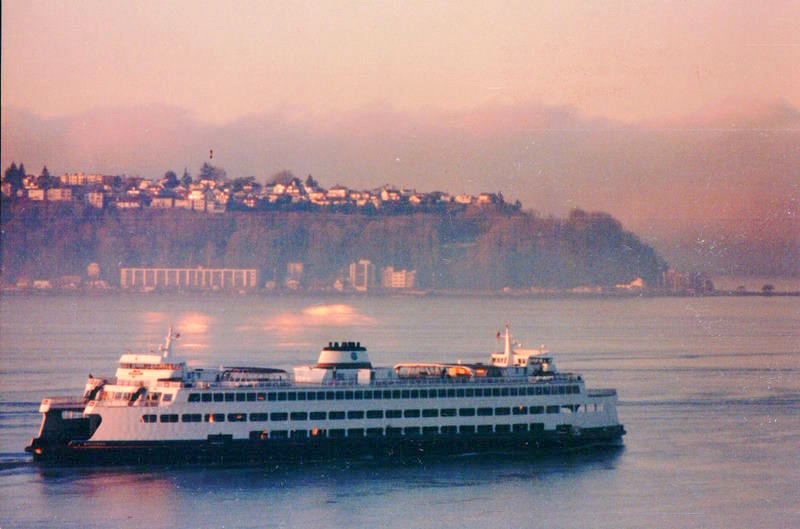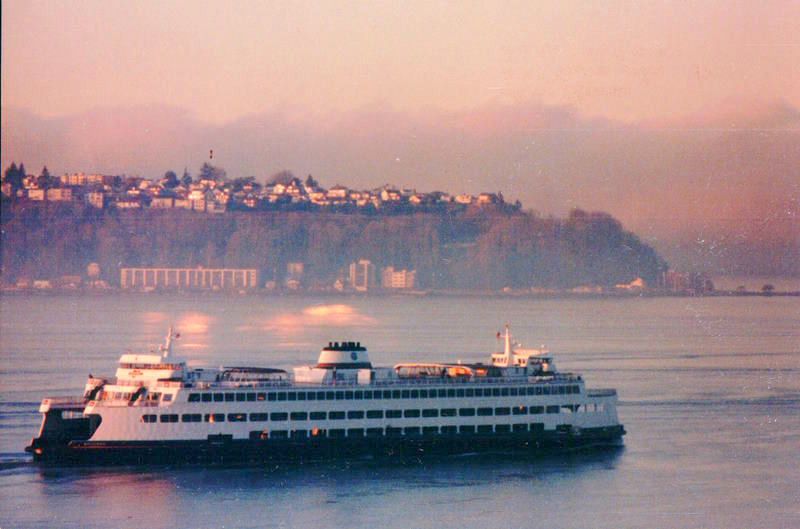 A Ferry bellows, my heart pounds
and my metabolism rises
listening to the ferry beat across the horizon
crossing the Sound.
Closer and closer, silent sorcerer steals the night
Like a centipede in flight.
The Ferry slithers by
Beauty to the eye
There is quiet and peace in the silvery water.
I get on.
A bird stops singing
and I recall, birds stop singing
whenever I stand under their tree.
People babble like a brook
never stop to take a look
At the MAGESTIC MOUNTAINS
 circling 'round-
Beneath the snow
an Emerald City flows on gold.
The ferry recedes
in the shadow of the moon
crushing ice with sonic beams.
Stirring waves are heaven bound
Perfectly aligned.
The wind wails! Light parallels.
The Crescent Moon surrounds the breeze
the silver beams stroll through the trees.
Seattle moon slinks through the mist
and as it drops across The Sound
while ferries cut through her shimmering crown
a man could drown on beauty's breath
On stepping-stones of silver beads.
Ying and Yang caress the Soul!
   And in my ecstasy I know
 I'll never be this happy again.
I know I'm somebody in this place-
For I can feel the magic
    of this gliding Loon.
See more Maro Kentros at  fineartamerica.com