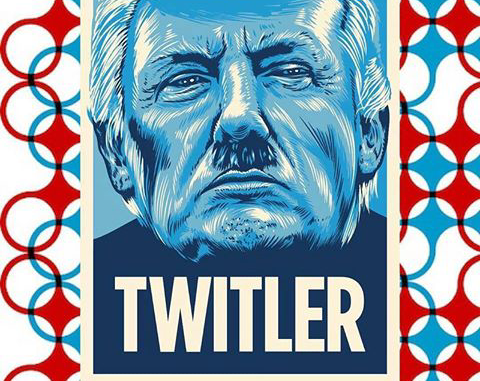 By Maro Kentros
JANUARY 20, 2017:
I, Donald J. Trump#AKA The Trumpster,
Promise never to return to Pandora's Box.
I promise to lead the free nation of the United States of America away from a free press- Into lies, deception, and dancing in a masked waltz.
I know Americans will never pay the price of American-made clothing but they don't know it, so why should I tell them#So I Promise My People to keep your obsolete jobs that will end anyway in six years.
I promise to extinguish the fire on the torch in New York Harbor.
I Promise to worm into the spirit of Hope in people's brains and build walls of despair.
And in the end, it's the game that will win.
Signed,
President Tweety
The Legacy of The Trumpster #President Tweety
CIRCLED in silence,
Ash cities lie.