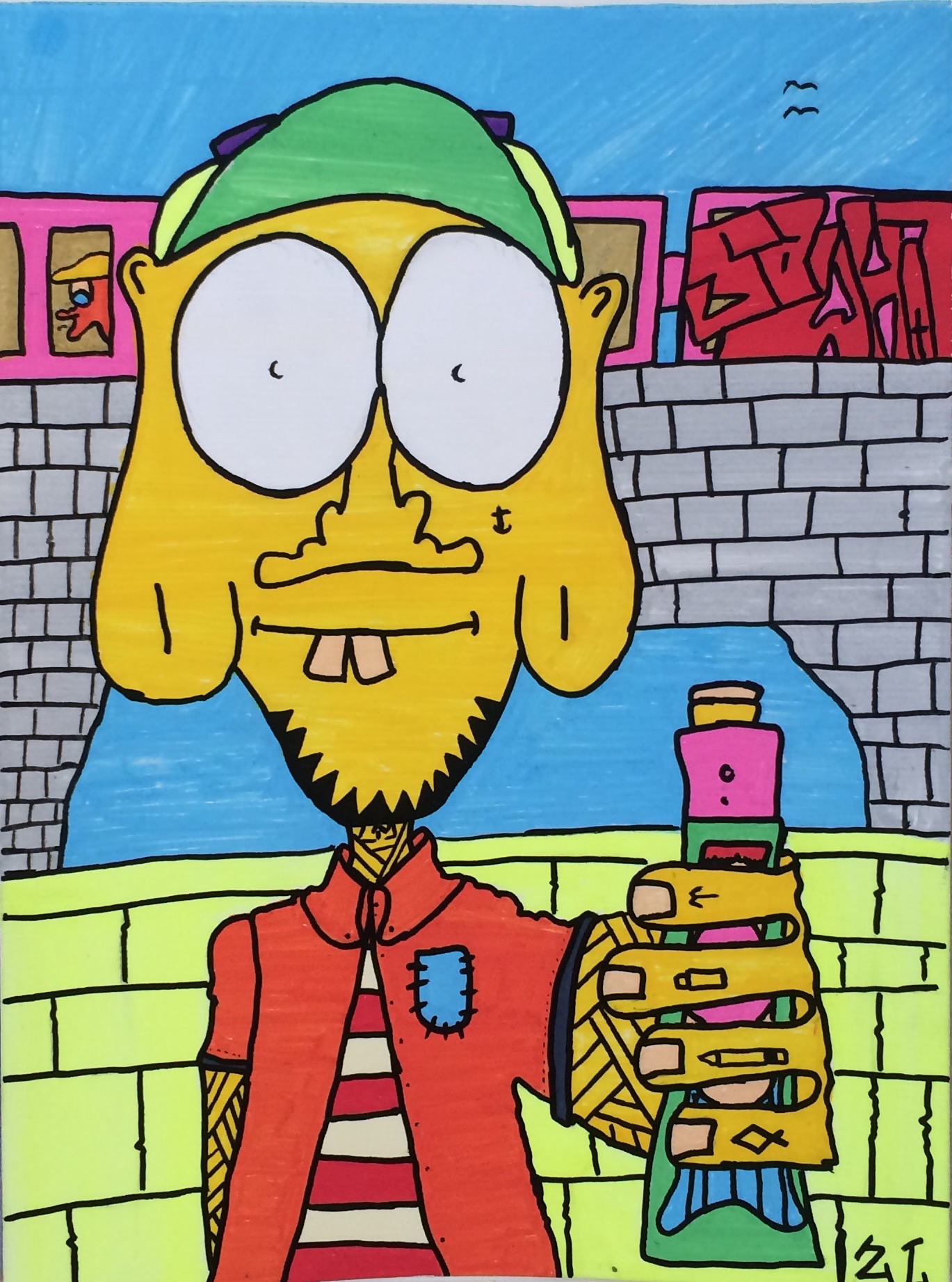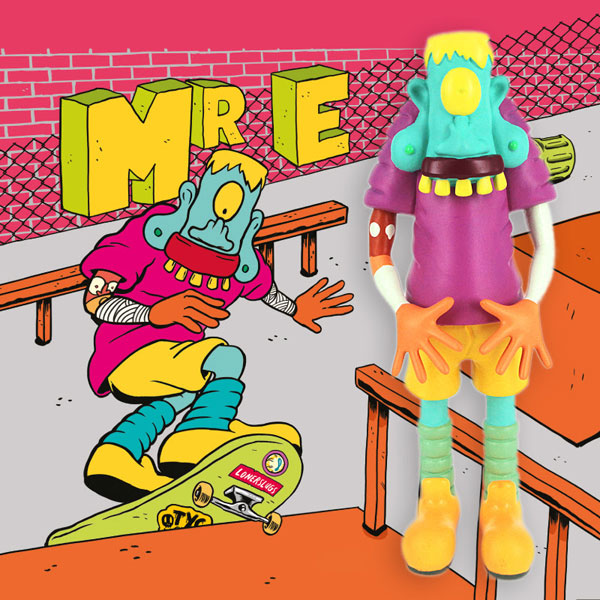 Who are you and where are you from?
My name's Ziv Lahat,I was born in Ivory coast now I live in Israel.
I studied Fashion Designer in Paris at ESMOD,I'm a Lowbrow artist,Toy and Fashion Designer.
Can you tell us about your latest project?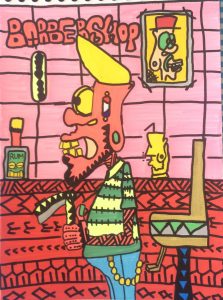 I have a few projects that I'm doing right now…The latest ones will be my participation at Mostra Skateboard Show at Sao Paulo on november 2016 my works will published on skateboards.
I've another big project that I did with Mighty Jaxx…it's my figures Mr E and Mr Finki that have 3 series of colors…They're selling all over the world.
What message do you want people to receive from your artwork?
First of all to be happy,after that to see my artwork and starts to imagination what can be,feels the colors that I put in each artwork that I did not to be afraid of colors..to take a trip like I said.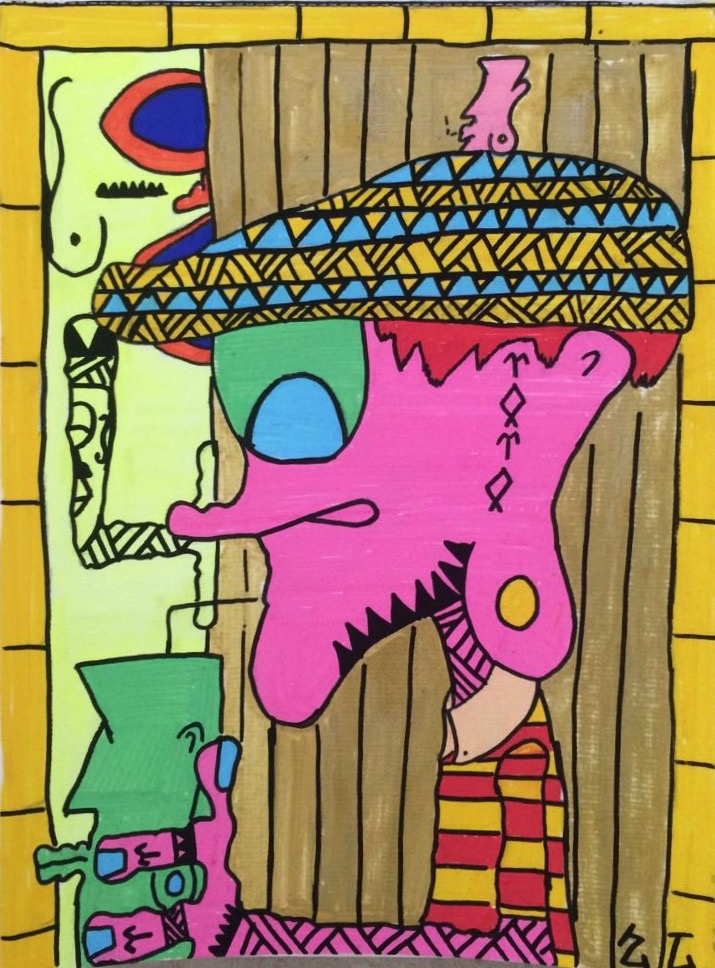 Do you remember your first creative work, the moment you knew that you where an artist?
when I was 8 years old…I started to draw a battle of Genghis Khan and a lot of Egyptian Calligraphy.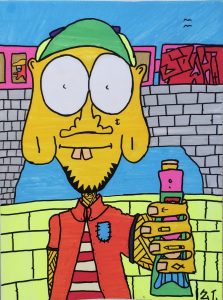 Who are your favorite artist and inspirations?
My favorite artists are Ed Roth, Von Dutch, Robert Williams,Shawn Dickson, MrGTiki, Von Franco, Mist, Dondi, Tats Cru, Laurent Purotu, Keone Nunes, Sulu'ape Family, Roonui,Tim Hendricks,Doug Horne,Dave Burke,Damian Fulton,Dirty Donny,The Pizz, Frank Kozik, Horiyoshi 3, Speedluck, Keith Weesner, Sol Rac,Tom Laura(Big Toe), Shag, Tiki Shark, Sailor Jerry,Trey Surtees, Knuckle, Grimb, Ware Mad Sculpture, Lucky Rudy, Hoodoo Man, Holiday PainT, Masa Sculpt, Psycho Graphix, MonsterFarm and many more…
My inspirations comes from Ska, Reggae, Hip Hop, Rock N'Roll, Punk, Rockabilly, Oi!, Psychobilly, Exotica,Tattoo, Polynesian Culture, Tiki, Tribals, Kustom Kulture, Hot Rods, Primitive Art, History, Weridohs,Gothic,Street Style,Street-wear, Jazz,Graffiti, Lowbrow, Pop-surrealism, Urban art, Toys, Comics, Characters, Surf Art, Skateboard, Rastafarian, B-boy, Bikers….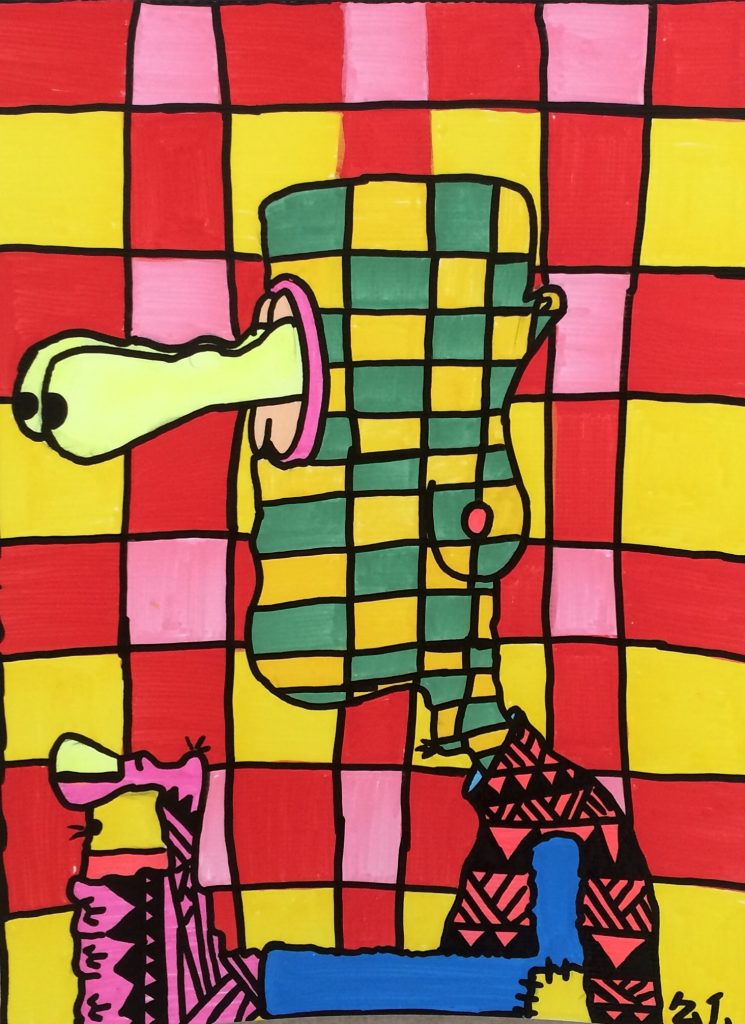 What tools do you use to create?
My Tools are Posca Markers,Giotto Markers,Acrylic Colors,Pen,Spray Can,Digital (Photoshop and Illustrator).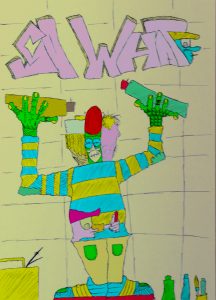 Where can we see more of your art, what other places has your work
been published?
You can see my works at:
My works has been published  at the latest:
1. Pizza Pyramid Magazine volume 5 in USA (2016).
2.Kustom Life Magazine volume 3 in Germany(2016)
3.Frontend Magazine volume 35 in Japan(2016).
4.Chausser Magazine volume 179 in France(2009)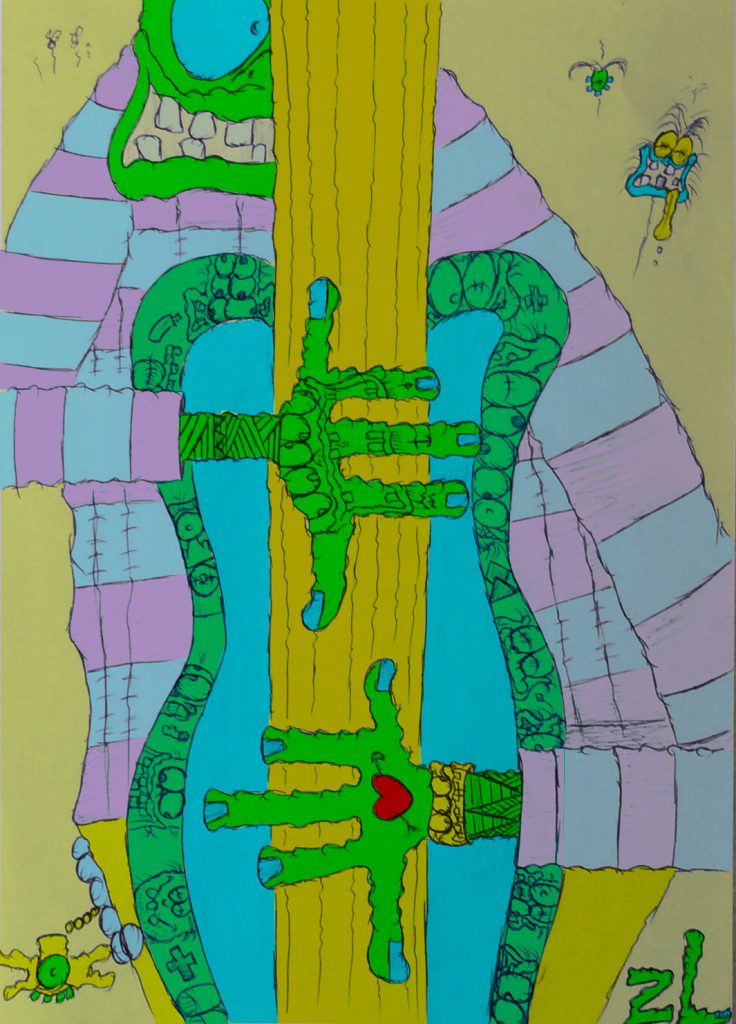 What do you see yourself doing 

in 20 years

?
Drawing,Painting,Sculpting,make a lot of collaborations and Exhibitons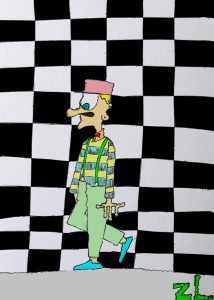 If you could work on a creative project with anyone in the world from
any period in time who would it be?
It'll be my mentor Ed Roth :-).
Any last words you would like to say to the Section 8 Magazine readers
worldwide?
You should see my works…I want to bring a new things in art..I hope that you'll love it 🙂