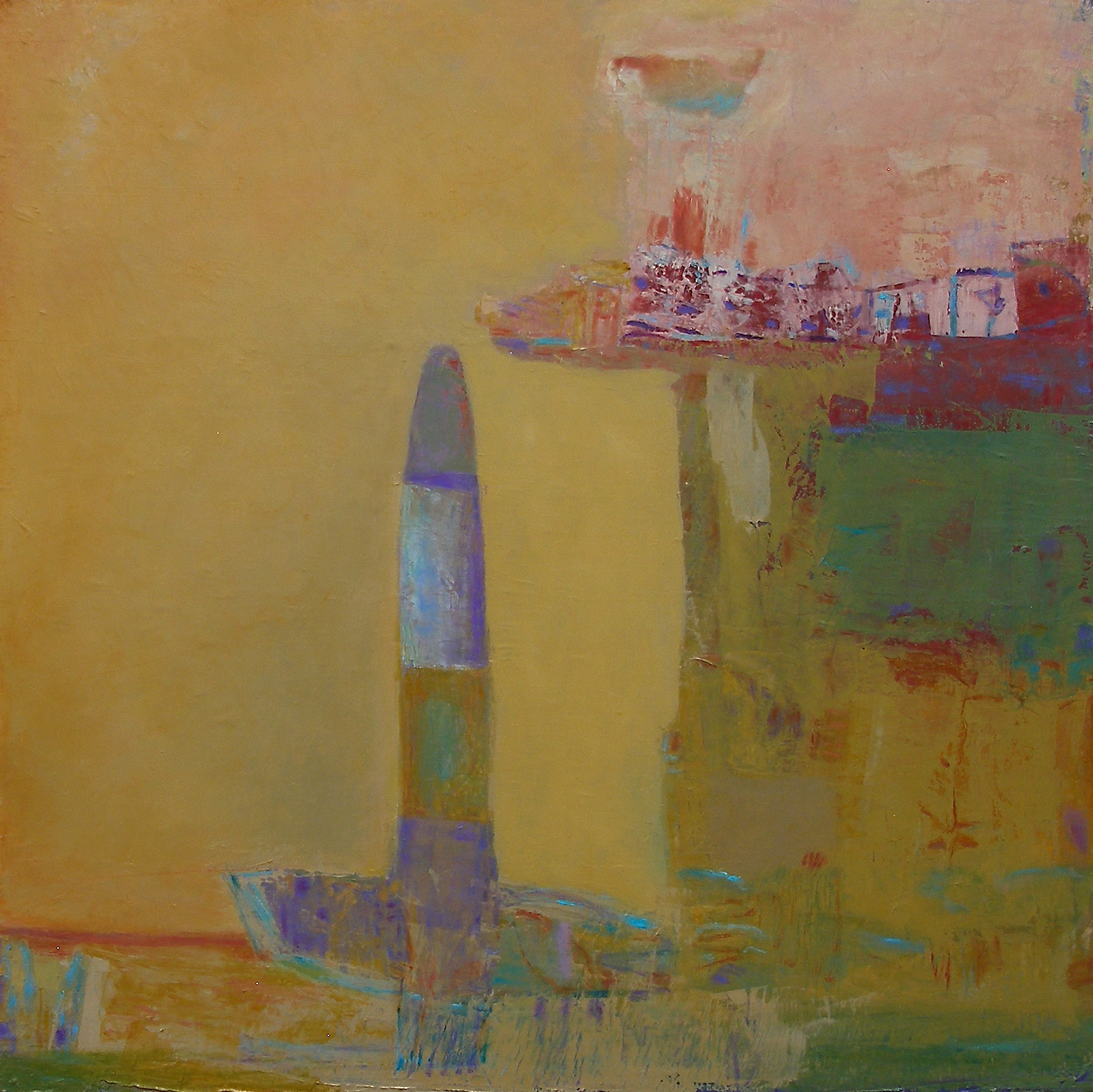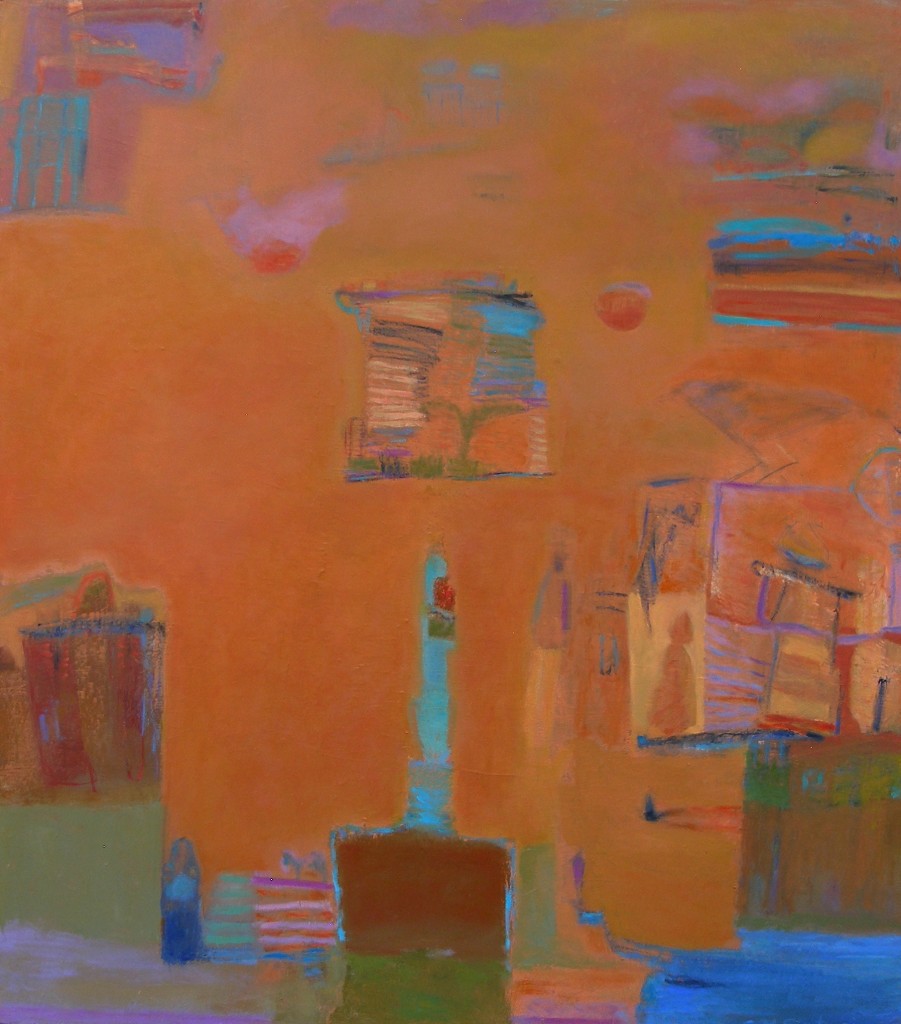 Who are you and where are you from?
My name is Selene Marie Santucci and I was born and raised in Seattle, WA in the central area– Mount Baker.  I attended Holy Names Academy high school, Washington State University and the Massachusetts College of Art and Design.
What message do you want people to receive from your artwork?
I don't have any one particular message that I am trying to send.  My work is fiction; an act of the imagination.  I believe that the viewer brings something of themselves to the work and in combination with what I have done, I hope they get a feeling of psychic energy and an unseen essence.  I also hope it gives them something to wonder about, some mystery or fantasy that they can create for themselves.  For me, it is trying to achieve a psychological resonance and an existential beauty through paint.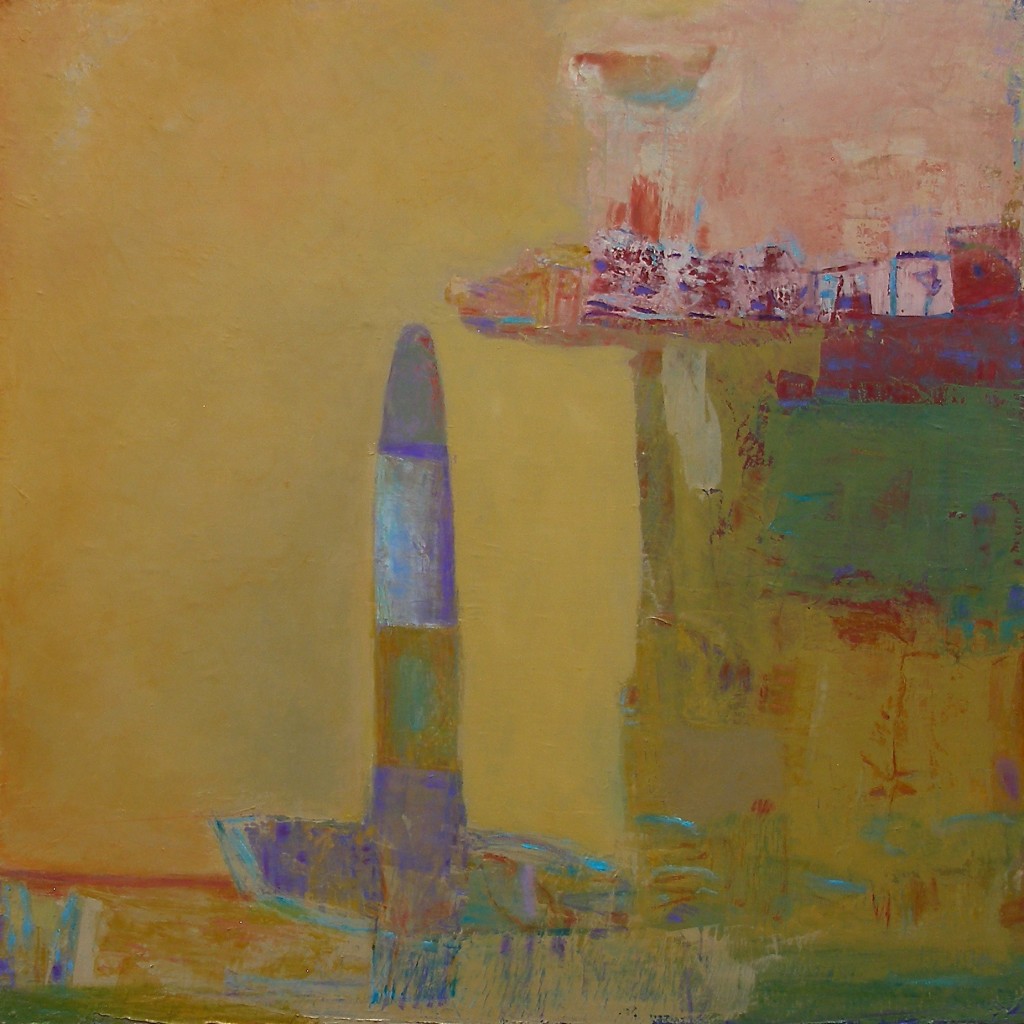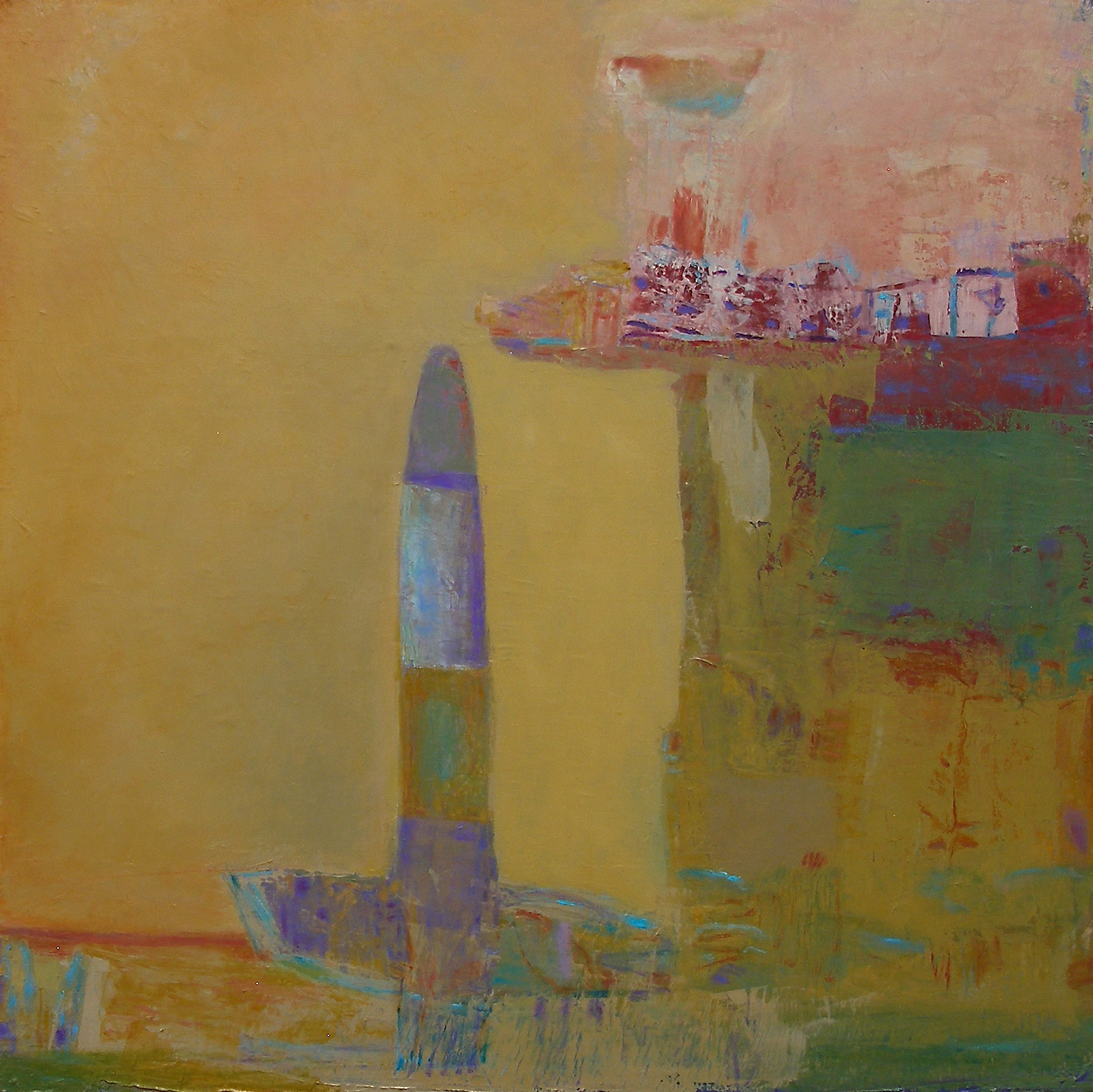 Do you remember your first artwork, when you knew that you were an artist?
I only remember when I knew I wanted to be an artist.  I went to Europe after graduating from Washington State University.  I was knocked out by all the art there and for 8 months went to every museum and gallery that I could. I remember a certain point in time where I thought, "Yes, this is what I want to do".  I saw a postcard on a bar in a pub in Amsterdam, and I told the young man who owned it that I'd swap a kiss for that postcard because I loved it so much.  I had been looking at Cezanne's paintings all over the place and was so taken with his work.  This particular painting was called "The Gardner".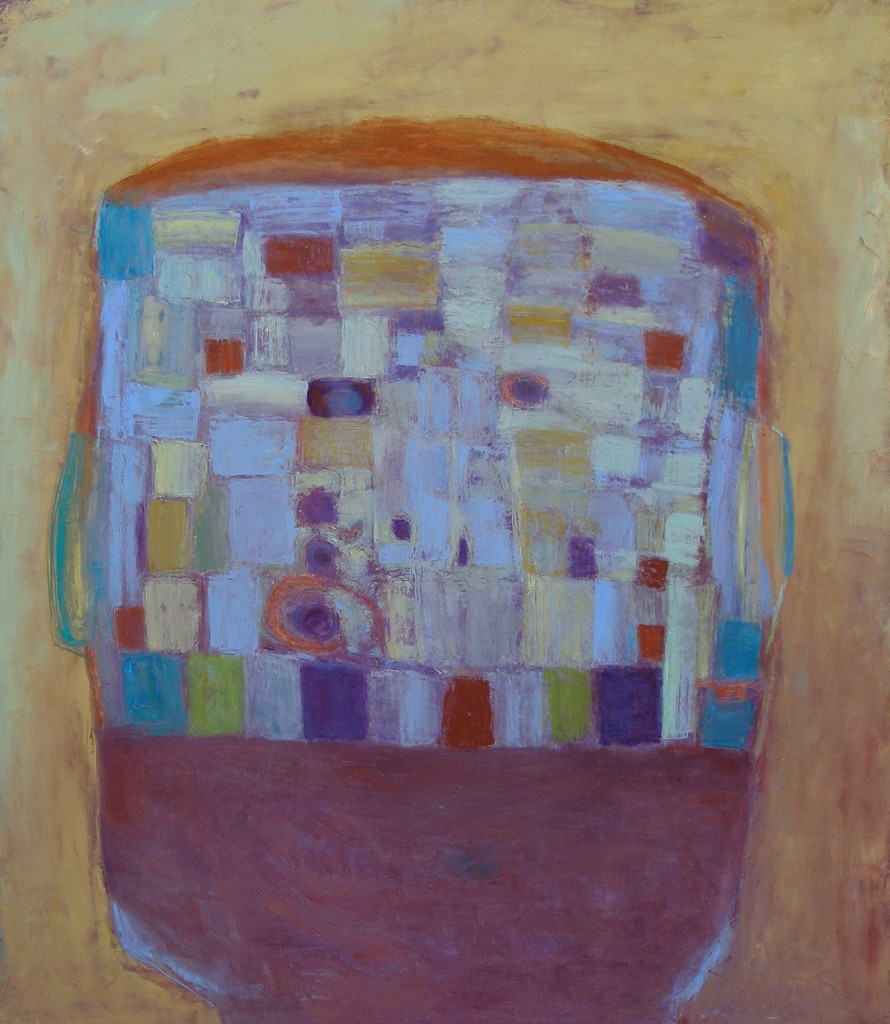 Who are your favorite artists and inspirations?
I am inspired by all genres of art and probably some from every time period, but mainly I am drawn to American art from the Abstract Expressionist movement forward.  I really love the Bay Area artists from the 50's and 60's and probably have been most inspired by them:  Richard Diebenkorn, Nathan Oliveira, Manuel Neri, early Joan Brown, etc. I would also say that I am a great admirer of many self-taught/outsider artists like James Castle, for one.  I have many favorites from Italian art of the 20th century from Antonio Donghi to Giosetta Fioroni. In addition to art, I keep a very close ear to the ground, so I know that I am influenced by everything I read and hear on the national and international scene.
What tools do you use, to create beautiful colorful paintings?
I use lots of mixed up paint, knives, brushes, and sometimes cold wax.  It's pretty simple in that way.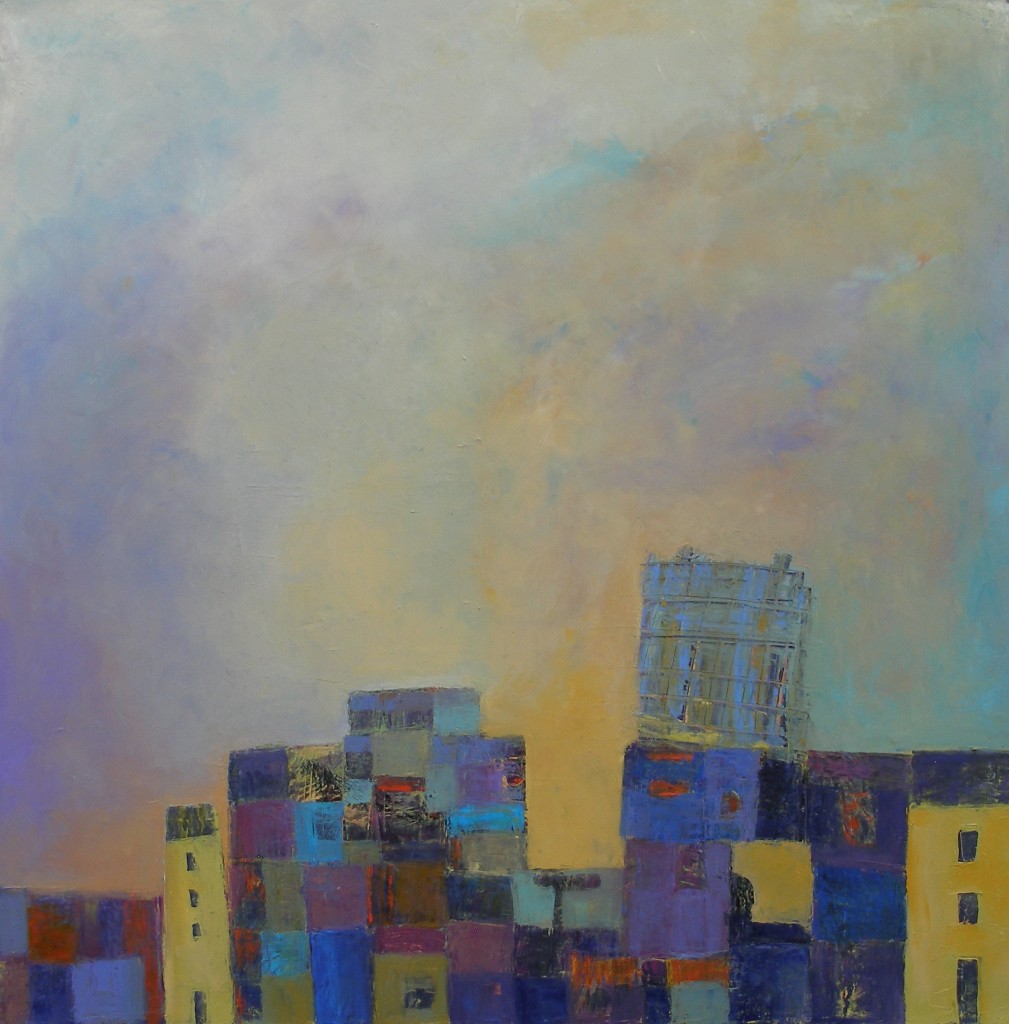 Where can we see more of your art, what other places has your work been published?
Right now my work can be seen in Seattle at Gallery I/M/A, Bainbridge Arts and Crafts on Bainbridge Island, WA, and in Laguna Beach, CA at Sue Greenwood Fine Art. I was with the Mia Gallery in Seattle when I first started showing my work, and then with the Davidson Galleries until this past year, when the painting and sculpture area of the gallery closed.  I have shown in galleries around the country:  San Francisco, Philadelphia, Sun Valley, and in about a hundred group shows.  I was part of the City of Seattle Metro Arts Program Poetry Bus Project, the Washington State Art in Public Places Program, the Art in Embassies Program in Cameroon and I did some book cover art for the United Nations Food and Agricultural Program in Rome, Italy.
What do you see yourself doing in 20 years?  
If I'm alive, hopefully I'll still be painting, even if it's only for myself.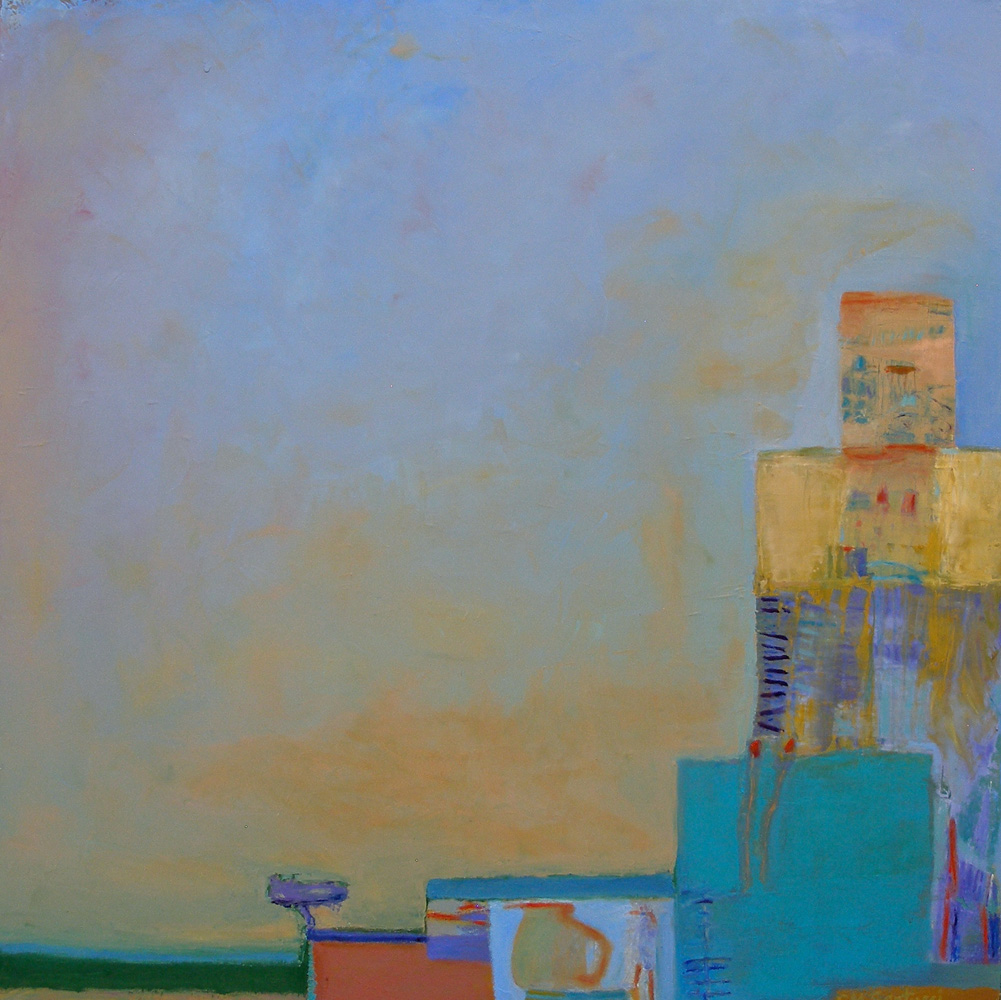 If you could work on an art project with anyone in the world from any period in time who would it be?
Actually, I would love to work on a painting with my husband!  If it were some other time period though, I would choose the WPA (Works Progress (Projects) Administration) as part of Franklin D. Roosevelt's New Deal, and do something collaboratively with Milton Avery or Mark Rothko.
Any last words you would like to say to the Section 8 Magazine readers worldwide?  
Art is something that nourishes the soul.  It requires a flawless unwavering dedication, time, and money.  I don't think people realize what it takes to make art on a professional level, and I think we need to make sure that our schools have vigorous art programs that teach the fundamentals of art so that we can sustain this element of our culture.  It benefits everyone.  People need to be taught how to "feel" with their eyes–it requires more than two or three seconds.
---
Biography via : selenesantucci.com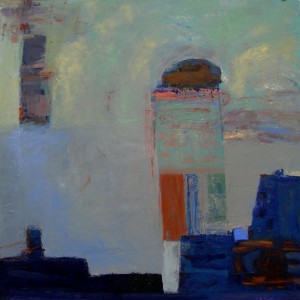 Selene Santucci was born and raised in Seattle, Washington in a lively Italian family. After graduating from high school, where she spent many hours in the music department studying piano, she attended Washington State University and earned a Bachelor of Arts with an emphasis in Psychology. Upon graduation, Selene embarked on a seven month solo journey through Europe. There, she fell in love with art, especially the art of Cézanne, and spent her days visiting as many art museums as possible. Upon returning home, she earned a Master's degree, but couldn't stop thinking about those Cézannes.
Starting as a part time art student at Washington State University and developing a portfolio, Selene applied to and was accepted at the Massachusetts College of Art where she earned a Bachelor of Fine Arts degree "With Honors" in 1981. In 1983 she received a Master of Fine Arts from Washington State University. From 1986 to 1998 she taught at WSU as an adjunct faculty member in the art department and was responsible for courses in beginning and advanced painting, drawing and figure drawing.
In September 2010, Selene had a ten year retrospective at the Chase Gallery in Spokane, Washington, courtesy of the Spokane Arts Commission. She has also been in over 100 group shows and has had 32 solo or two person exhibitions.
For the past twenty years, she has had the good fortune to be able to travel annually to Italy and to relocate for extended periods of time. This has provided her with a wonderful group of friends, allowed her to create her own routine and to experience life as a native, even becoming an Italian citizen in 1993.
At home in the Palouse, Selene works daily for seven to eight hours in her studio, with National Public Radio as her constant companion. Traveling, reading and NPR are big contributors to her imagination and work. She sometimes wonders why she stays in the Palouse, but there is something about this region, with its community of intelligent people, its beautiful light, and its marvelous landscape of rolling hills that is magical. Selene admits that the area has grown on her over the years, and is grateful for a life centered on what she loves to do most–paint.