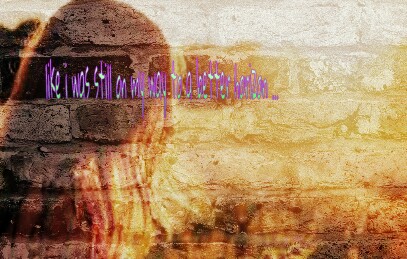 Stephanie Brown
Who are you and where are you from?
Raised in South Seattle, my mother and oldest brother taught me the tricks of photography at a very young age. I loved the camera so much that I wanted to be in front of it and I devoted my childhood and adolescence to becoming an actress. I lived for the industry to the point that, by age fourteen, I acted in drama club then in the evening I went to work at the local theater as a stage hand. But after I graduated high school, I realized that I was unable to act off-stage; I never cared to sport a hairstyle when it was not necessary and I am hard-pressed to smile through gritted teeth. I turned away from acting and have been pursuing a life that is more true to myself ever since.
What message do you want people to receive from your films?
My stories are a part of myself, and as such they reflect my philosophies of life. However, whatever philosophies spill out into the film it is not intended as a message. I write because I have to, I film because I have to. It is art to me, and I believe my films can mean different things to different people. All I do is hope that there is meaning that someone can take away from my work.
Do you remember your first film? When you knew that you could be a filmmaker?
My first film was entitled Time Is Money. It is about a man who lives only to spend time with money, not realizing that he could enjoy life in between the times he has money and when he doesn't.
The film came about because I had volunteered for the Seattle Gay and Lesbian Film Festival. The following year the festival committee asked if I was interested in participating in a filmmaker's challenge. I was underemployed and was already considering becoming a filmmaker, so I gave it a try. The challenge was to make a film with the title they assigned me in two-weeks with a Super 8 camera and one roll of 3-minute film. Since that experience I've been hooked.
Who are your favorite artist and inspirations?
Stanley Kubrick is a true inspiration. In fact, I didn't have any ideas about becoming a director until I watched a documentary about him. His documentary allowed me to see that I could combine my talents in photography and acting and my skills as a stage hand to be a movie director.
What tools do you use, to film, edit and distribute your videos?
My tools are very simple:
Two Cannon Rebel T5i
The lenses the Rebel's come with plus one Cannon 24-105mm 1:4
Two Vanguard Alta Pro Tripods
One GlideCam StediCam
Bounce reflectors
Three Husky LED work lights (which I don't recommend because they have very limited focus and are tricky to use for film, but they are cheap and they are made for outdoor construction sites so you know they are rugged)
For editing I use Premier Pro. As for distribution, that is all online via YouTube and Facebook. I'm sure that when I become better at the craft and when I have a decent following I will explore more distribution options, but for now what I use is fine.
Where can we see more of your work, what other places has your work been shown?
All my work is on YouTube. Unfortunately they are not all in one place, but that is because they are three very different projects.
My largest collection of work is for Guerrilla Documentaries about Retro Arcade Competitions: www.youtube.com/channel/UCxjzC32daBWO2lXx6mXCQew/videos
A Music Video for the Seattle rock band Speech Machine: https://youtu.be/KTT0lmvhJtM
Lastly, my most current short film is at Steph Brown Films: https://youtu.be/JSBBPD0n3RY
My current short film "The Girl Who Jumped Into A Painting" will be showing as part of Cine-City Film Expose at Naked City Brewery & Taphouse in Greenwood November 17th at 7pm
What do you see yourself doing in 20 years?
I have great hopes to film a feature I have written. I also would like to make as many films as I can for as long as I can.
If you could work on a film/art project with anyone in the world from any period in time who would it be?
But of course it would be a great honor to work with the man who inspired me on this path by his own great accomplishments, completing a project with Stanley Kubrick would be nothing sort of divine to me.
Any last words you would like to say to the Section 8 Magazine readers interested in making independent films?
Filmmaking is expensive. Honestly, I wish I could tell stories some other way, because even with everything being digital, it still costs a lot. But I have a burning need to be creative, and filmmaking is my calling. To me, the reward of completing a project is worth the time and money.